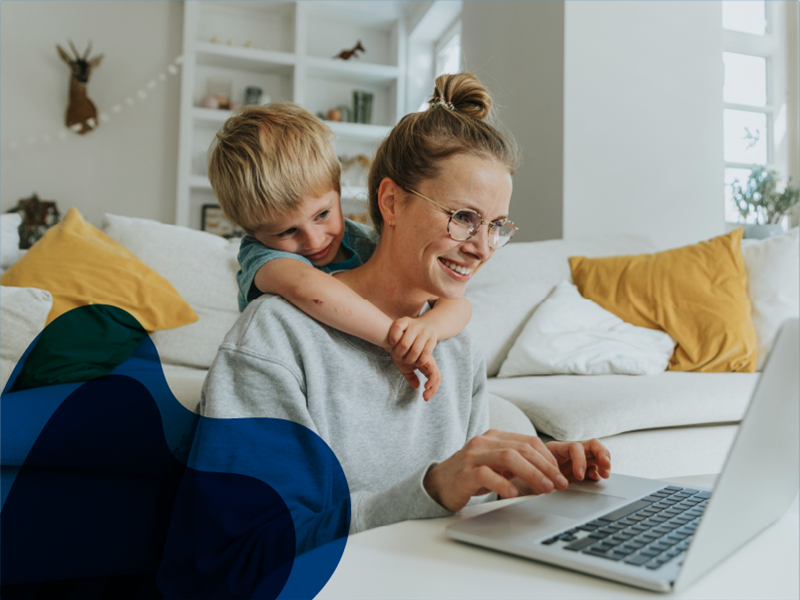 If you asked ten people what 'Hybrid Working' meant, you'd probably get ten completely different answers. Everyone is different and has their own work/life commitments to manage.
This is arguably why Hybrid Working can be so beneficial to companies. You can establish a more integrated and flexible working model by tailoring to suit the individual needs of each staff member, Hybrid Working is probably anything outside the norm of being in an office 9-5 Monday to Friday. We believe that the best hybrid teams will allow people to decide where they work best and set them up for success in those environments. For some, that's a central office. For many others, it is a home office or a mobile workspace. Plus, there's the option to combine all these during the working week.
The challenge of successfully adopting Hybrid Working
Like many organisations, at Chess, our once heavily dense office space has been reduced, refurbished and digitally enhanced to allow our people the benefit of adopting their own hybrid working model. The senior management team at Chess has had regular discussions on what 'Hybrid Working' might mean for our company, for our people and how our customers might benefit from this "new norm"?
You cannot change the working setup overnight. The process requires planning to get this right for all of our people.
---
"A company's employees are its greatest asset,
and your people are your product."
— Richard Branson
---
With the above in mind, it is important to acknowledge the thoughts and opinions of your people during a period of change. Furthermore, it is vitally important to ask for input from the people most affected during this change as they are the company's biggest driver.
The Survey Results
In May, we asked all 320 people at Chess to complete a survey. We wanted to know their feedback on a potential 'home first strategy', including:
How might hybrid working look for them?
How did they feel they could work more effectively?
How could their working location (and the adoption of a hybrid working model) improve their wellbeing?
45% of our people told us that they now want to work from an office location between only 1 and 4 days per month. Incredibly 40% of people told us they no longer wish to work from an office location at all. 93% of people felt that the technology we had provided them with made them more effective when working from home.
As is evident from the results, 85% of our people do not want to work from the office full time. However, hybrid working isn't an option for 15% of our people, and for some in roles like logistics.
The survey also told us that although our people score the benefit of a monthly 121 performance review highly (8.6 out of 10), only 20% want this to be face-to-face. So it appears that our people still value their performance review, but with the technology infrastructure we now have in place, 121s can be done online from virtually anywhere.
Although Hybrid Working is popular for everyday work, people still want to meet face to face for times of celebration and knowledge sharing. Work tends to be a place for social connection, just as much career development opportunity. In line with this, 92% of our people voted to keep the traditional Christmas party, and 82% want to attend a company conference in person.
The people part of change
To summarise, we have learnt that people want to be involved in change. They want their feedback heard and acted upon positively.
At Chess, we believe that giving our people the opportunity and technology to adopt a Hybrid Working model will help maintain our culture, reaffirm our values, and provide greater wellbeing for our people.
---
Hybrid Working
Best Practice Advice for Your Business
We are always happy to help if you want a chat about this. Our Change Adopt consultants can advise on the most appropriate framework for your needs. Contact our consultancy team through the form below, speak to your account manager or don't hesitate to get in touch with me directly at TimWilkinsonHall@chessict.co.uk.