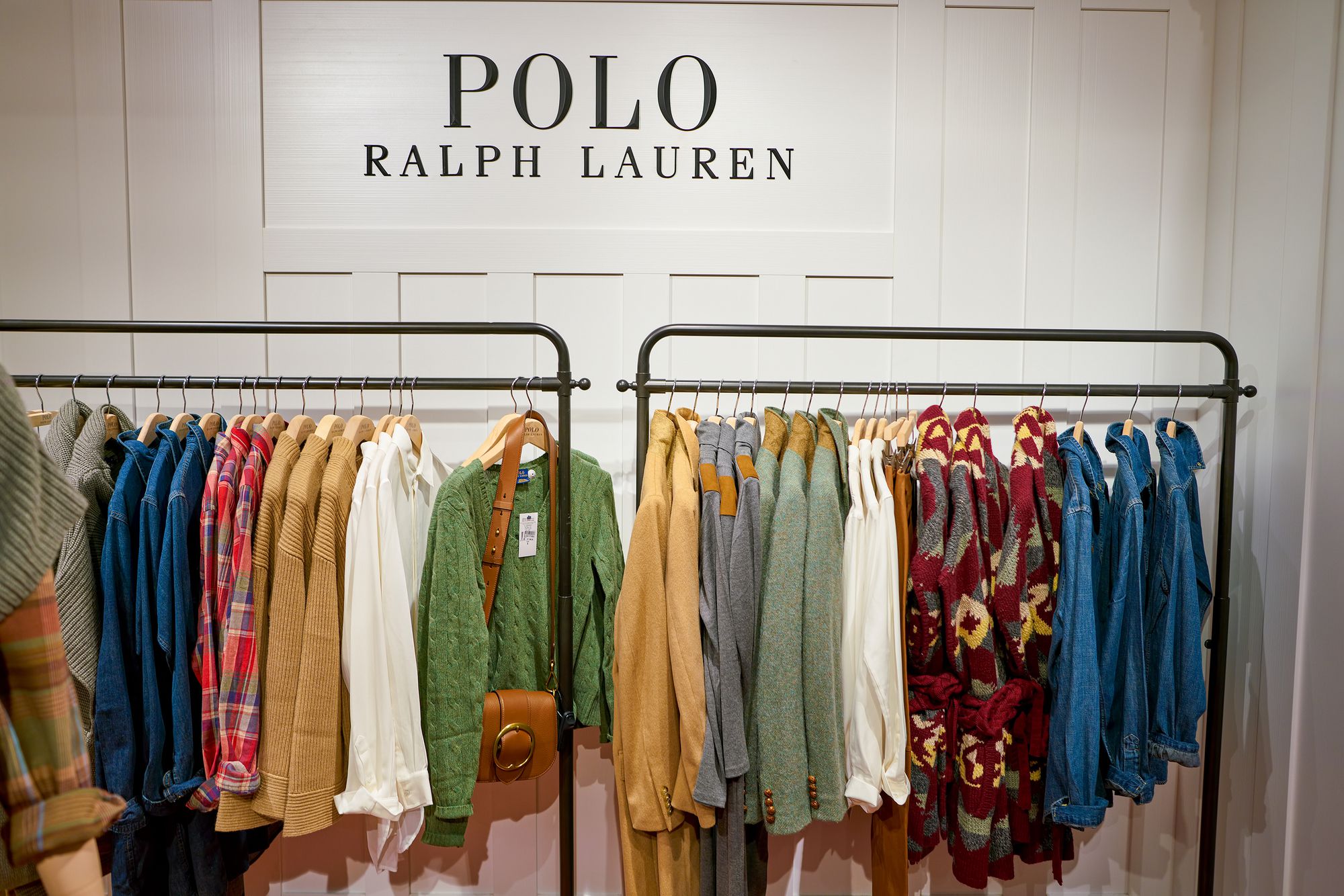 Ralph Lauren uses tech to beat fake goods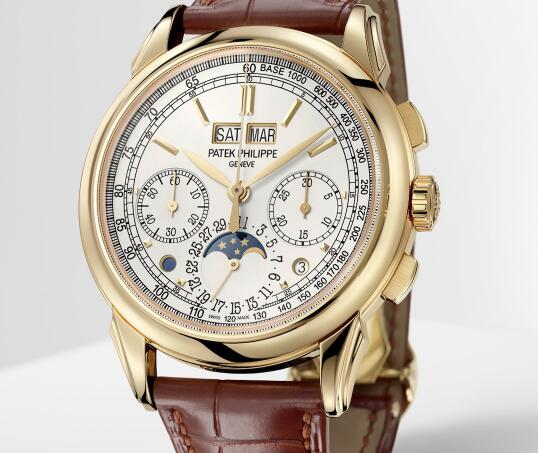 We're all aware that high value goods - whether it's a Barbour jacket, Rolex watch or Mont Blanc pen - get faked. No matter what the value of the item, there will be someone, somewhere, blatantly producing inferior copies.
The market for fake goods is huge. It's not just top drawer items which get faked, either.
It's estimated that three million Brits a year buy "knock off" goods, whether knowingly or not, serviced by a whole underground industry of "replica fashion clothing", with thousands of suppliers in China, Russia and the Far East.
""In 2010, Louis Vuitton initiated 10,673 raids and 30,171 anti-counterfeiting procedures worldwide, resulting in the seizure of thousands of counterfeit products and the breaking up of criminal networks."
Whilst some people are quite happy to buy what they know are imitations, others are not. Counterfeit goods can shred the reputation of quality manufacturers, with customers steering clear after purchasing shoddy goods by (expensive) accident.
You don't expect the second hand to fall off your Patek Phillipe chronograph or the heel to come off your Manolo Blahnik shoes.
Given the potential damage to their brand names, companies like Barbour go to great lengths to show customers how to spot fake waxed jackets and there are third party websites showing what zips and buttons and fur they use.
You can imagine that successful fakers read these websites as well and just get smarter as a result. On top of that, fakes are still difficult for the public or even retailers to spot. For example, there have been so many variations of Ralph Lauren polo shirts that it's very difficult to be sure of whether or not yours is genuine.

Almost 60% of online sales via Amazon - for lower end goods - come from third party suppliers, who Amazon exert no control over. The responsibility for the genuineness (or not) of the goods is in the hands of the online retailer, according to Amazon. Having said that, Amazon blocked more than three billion "bad listings in 2018.

On top of that, many governments take a laissez faire attitude to fake goods, believing it to be a societal, rather than legal, problem.

Policing of counterfeit goods isn't seen to be in the public interest: the argument that counterfeit goods profited organised crime - rather than conventional criminals - seems to be disproven, with a Government adviser recently stating "People bow to the norms set by the fashion industry. High demand is an indication of successful brand. That's the way it is. It's up to the brand to invest in security for intellectual property."
So that leaves manufacturers on their own to police the fake goods market.
THE COST OF COUNTERFEITING TO COMPANIES
With governmental inaction, this means that manufacturers are hit by both loss in revenue and the expense of prosecuting manufacturers of fake garments.
Louis Vuitton is particularly badly hit - in 2004, Vuitton products represented 18% of all counterfeited goods in Europe. The company actively employs a team of 60 people working on anti-counterfeiting initiatives, with a wide outside network of investigators and lawyers, obviously at considerable cost to protect their brand name and reputation for quality products.
The cost of doing so is obviously then transferred to the customer, meaning higher prices, more exclusivity and therefore increased profit for counterfeiters, who spring up in a never ending game of Whack A Mole.

So the question is - "Is there a low cost solution to counterfeit goods ? "
MOBILE TECHNOLOGY PROVIDES A SOLUTION
Given the prevalence of fakes on the market, Ralph Lauren came up with an innovative and simple solution in 2019 using mobile technology - the QR code label.
At the point of manufacture, a QR code is printed on the item label. It's a unique code which is matched to a purchase order - so the code follows the item around anywhere it's shipped in the world. The item is locked to a retailer and the information recorded on a database.

Customers scan the label using a mobile phone and the app will confirm whether their item is genuine or not.
Is this foolproof ? Yes. The label can't be faked: you can copy the QR code, but you can't include all the information which traces it back to the retail outlet.
Ralph Lauren have so far been the first major clothing company to introduce an anti - copyright solution like this and it's expected that others will soon follow suit. There are currently a few manufacturers in other fields (such as jewellery) who are introducing QR labels, but, so far, Ralph Lauren has been an industry trailblazer.
Obviously, there's an overhead for a manufacturer to change all their product labels and link their QR codes to a back end supply database and the question therefore is one of whether the cost of implementation outweighs damage done to consumer confidence due to the prevalence of counterfeit items.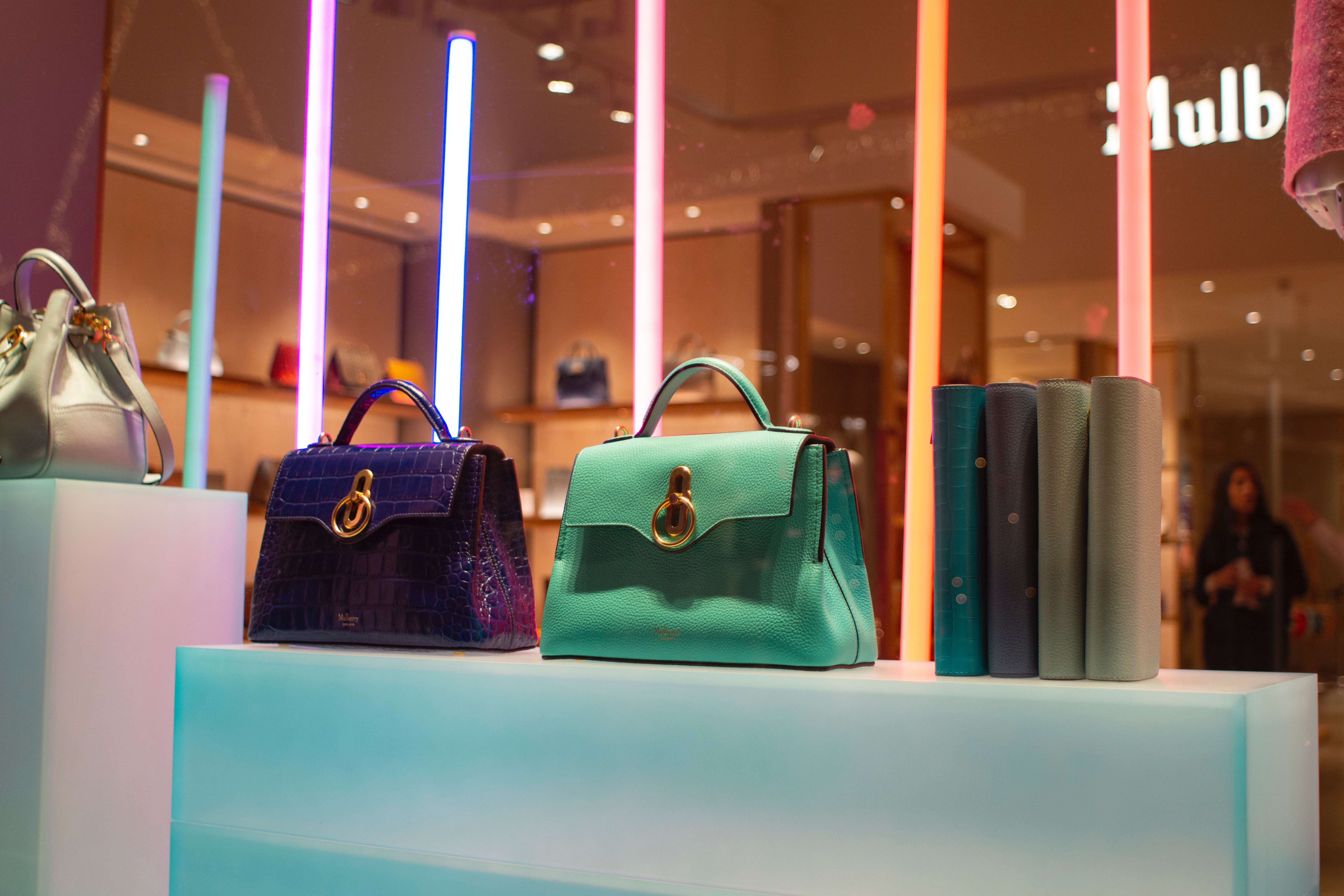 NOT JUST AN ANTI COUNTERFEIT APP
With many companies predicted to adopt digital solutions in 2021, we think it's a great time for manufacturers to look at digital technology. Innovations like QR code labels be easily integrated into an existing mobile app - not only does this allow traceability, but can also be used to show where, for example, a food item was sourced and what environmental sustainability (a big term in the mind of the modern consumer) the item has. Just scan the label.

QR codes have always been predicted to be "the next big thing", and, after many years on the market, the general public is beginning to accept them, possibly due to their rise during the pandemic for table booking and bar access apps.
HOW TECHNOLOGY CAN HELP YOUR BRAND IN 2021
QR code technology is easy to write into an existing app. It's an example, and we think a very good one, of why manufacturers, especially retailers, need new ideas and new technology as the pandemic comes to an end.
We can write QR label functionality easily into an existing app. Where a company is starting from scratch, with a newly designed app, mobile app technology allows for manufacturers to engage with their customers in new ways, offering feedback on existing goods, advanced customer analytics, push notifications to introduce new ranges, special offers or offer loyalty bonuses.
The world is changing in 2021, just as it did in 2020. Some retailers are doubtlessly hoping to return to the world of January 2020, but, realistically, consumer habits have probably changed forever.
Leading market research companies such as Forbes and Forrester have described next year as the one in which companies will have to embrace digital solutions - as "existential reality".

Digital transformation is going to be a huge thing in 2021, with companies pressured to find new customers and retain old ones: we think that if you're auditing your digital portfolio next year, it makes very sound sense to look at what technology can do for your company profitability and what new ideas are out there to help you.
QR labels are one facet of that, but are they a facet you can choose to ignore ?
If you'd like a chat with us about how mobile tech can help your business in 2021 - just click on the logo below. We're always happy to talk.
Check out our Manchester based Flutter development services here !