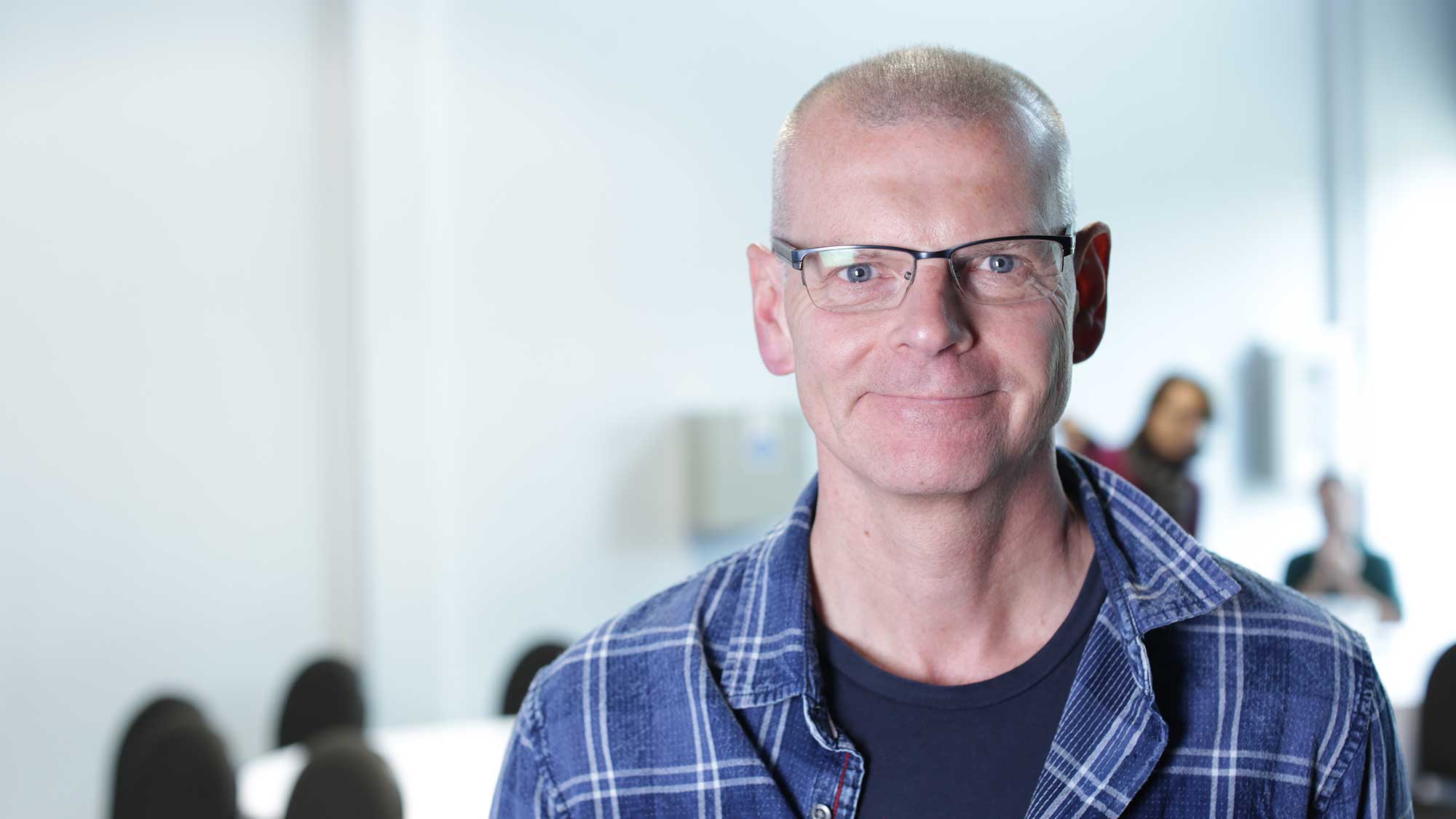 Andy Baines, Head of Role Infrastructure Engineering highlights the benefits of a growing infrastructure engineering community.
Did you know that we have a thriving infrastructure engineering community at DWP Digital? They're playing an important role in the transformation of digital services we provide to 20 million users across the UK.
With our partners, BPDTS Ltd, we're collaborating to understand the latest technology in terms of sharing roadmaps.
We're forming our community now
One of the best examples of our community in action can be seen at our recent infrastructure engineering roadshow, where colleagues came together for a day of networking. This was an invaluable opportunity for colleagues to keep on top of emerging technologies and find out about the latest industry developments. We were joined on the day by some of our suppliers, who are assisting us in ensuring we invest in the best technologies. These included Nutanix, who talked about exciting new tech allowing you to use cloud in your own data centres, and Microsoft, who shared their views on open source and the considerations engineers have to make migrating services to cloud platforms.
This was our first infrastructure engineering roadshow, which was arranged after feedback following our national engineering roadshows that our infrastructure colleagues wanted something that focused on them.
Learning and development opportunities
We provide our people with the best possible tools to drive forward our digital transformation. Being part of our engineering community means access to opportunities that can help progress your career. Whether it's taking part in events like roadshows, show and tells and hackathons, or being active on convenient collaborative tech such as Confluence and Slack, you'll be encouraged to grow and thrive in your profession. We have recently rolled out Pluralsight to promote on the job and individual training, as well as giving colleagues access to professional courses as well as an internal mentoring programme.
Regular smaller scale location based infrastructure engineering huddles take place in our digital hubs where colleagues get the chance share and learn on a smaller scale. These sessions cover a range of topics and often have guest speakers. For example, the "Agile for Infrastructure Engineers" session that took place in our Manchester hub last year was hosted by one of BPDTS' Lead Agile Delivery managers. Events like this give you the chance to bounce ideas off fellow infrastructure engineers and to compare roadmaps.
Our tech stack and tools include: Citrix, Office 365, Dynatrace, BMC, Skype for Business, Airwatch, JAWS,Dragon, ServiceNow, Cisco, Redhat, Nutanix, Rubrick, VMWare, Microsoft Azure, Oracle, Openstack, SIEM, NLYTE, SDN, SD-WAN, Genesys, AWS, Zscaler, Apple, LINUX, Robotics, VPC and more.
If you want to work in a big organisation full of big challenges and big opportunities, then apply by visiting our careers site. We're hiring infrastructure engineers into DWP Digital, an organisation full of big challenges and big opportunities. If you're ready to rise to the challenge, apply by visiting our careers website.