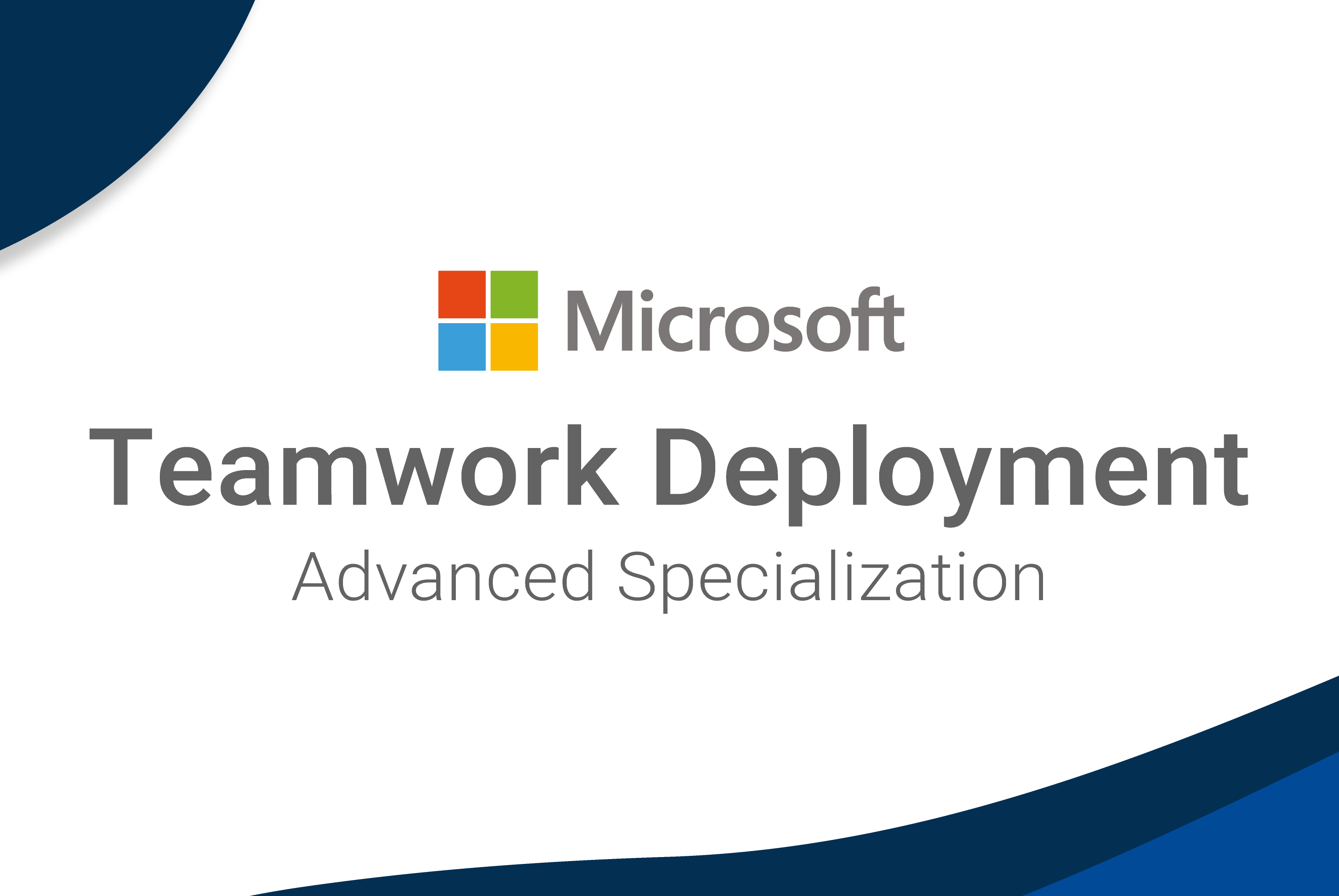 Chess has been awarded Microsoft's Advanced Specialization status for Teamwork Deployment.
This is a testament to Chess' dedication and expertise in helping companies and their people to work better together from anywhere.
Microsoft advanced specializations build on gold competencies that a partner can earn. Earning advanced specializations, allows partners to further differentiate their capabilities to customers.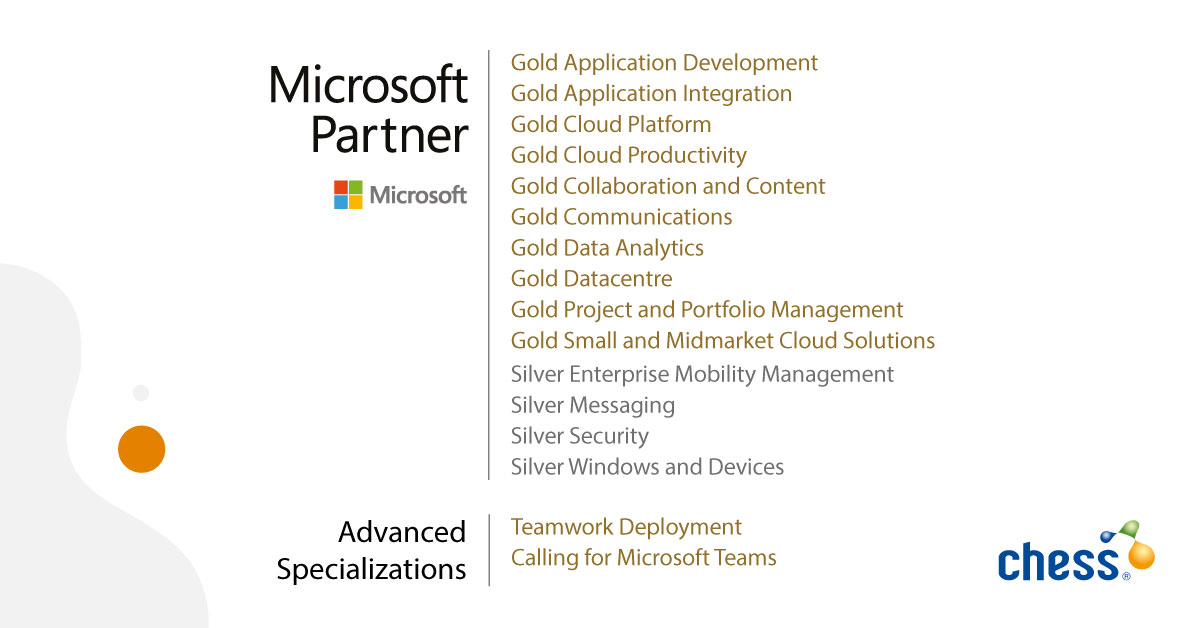 To earn an advanced specialization, a partner must obtain customer references, conduct a third-party audit, display their relevant skill set, and meet specific performance measurements.
By meeting these strict requirements, partners can validate their deep knowledge, extensive experience, and proven success at delivering tailored, customer solutions.
The specialization recognises Chess's success in creating a collaborative environment and adds to our existing Microsoft Gold Partner Status as Digital Workplace, Security, Collaboration, and Communication experts.
During the Covid-19 Pandemic, countless businesses were unprepared for the new way of working, struggling to create a collaborative environment. Looking for a solution, many companies wanted to have a trusted partner with advanced skills to help create a hybrid working culture.
Chess accomplished a Hybrid Working environment by promoting teamwork using the wide variety of Microsoft products. This includes Microsoft Teams, Sharepoint, Microsoft Defender, etc., to create an environment where communication and collaboration are seamless.
Stephen Dracup, COO, had this to say on the recent accomplishment:
"We are proud to be recognised as an advanced specialist in Teamwork Deployment by Microsoft. It's a credit to our hard-working team and confirms our customers are in safe hands."
Colin Aitkenhead, Microsoft Consultant at Chess, added:
"Receiving another Microsoft Specialization award beyond our gold level status is incredibly satisfying, to say the least, and recognizes the outstanding ability of our team at Chess."
For businesses looking to improve their working environment or collaboration tools to assist in creating an efficient workplace, Chess' team of consultants can help.
So please get in touch on 0344 770 6000 and select option 4 for sales.