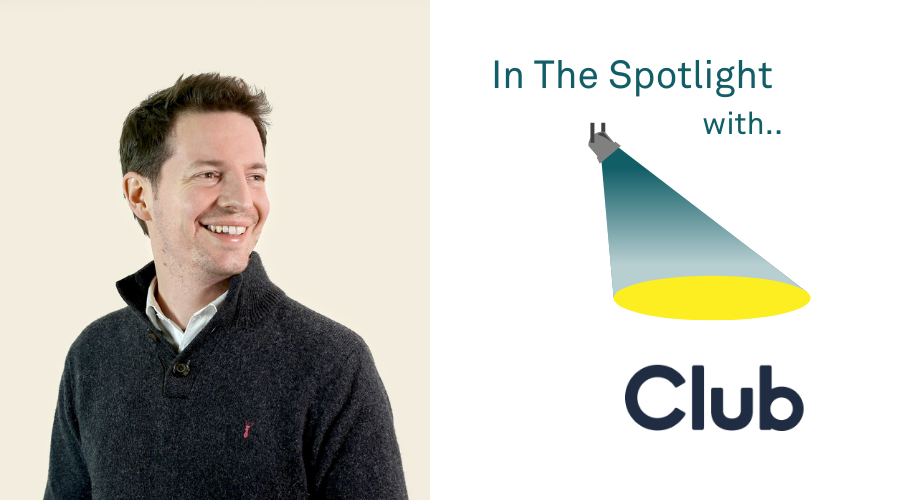 At Manchester Digital we like to interview our members to find out a bit more about what they do and their work in the Greater Manchester digital and technology sphere. This week we're speaking with Scott Wakefield, Co-Founder of Club Studio, who help ambitious businesses connect with their audience and inspire them into action.


What does your organisation do?
We help businesses define who they are, build their culture and tell their story, starting with purpose-first® brand strategy.
We believe that building a brand that inspires—one that truly resonates with teams and audiences—starts with clarifying why it exists beyond making money.
Our purpose-first® approach ensures our clients have clarity on their purpose, vision and values before anything else. With solid brand foundations in place, we can craft marketing sites that speak directly to their audience and custom software that provides exceptional customer experiences.
What do you think is currently the biggest issue facing the digital and tech industry?
We hear organisations talking about how hard it is to find the right talent. The talent is out there, but the problem is attracting and retaining it.
Job seekers are looking for a meaningful place to work. How can they find that if businesses aren't communicating their mission, purpose and values? In fact, most job seekers won't consider accepting a new position if they don't know or agree with the fundamentals of the business.
From a consumer perspective, studies show that they're four times more likely to trust and champion purpose-driven companies, so having clarity of purpose within your organisation and understanding how to leverage it has never been more important.
What is your organisation's biggest achievement?
With more than half of new businesses failing within their first 36 months, reaching our eighth year in business is a great achievement—especially as that includes weathering the COVID-19 pandemic.
Staying in business means we can continue to help other businesses to discover their purpose, build fulfilled teams and make their impact.
What would you consider to be your organisation's biggest challenge?
Our biggest challenge is getting businesses to realise the potential of leveraging their purpose and values to set themselves apart from their competitors. It can be a huge mindset shift for some organisations, especially when they're used to just marketing what they do rather than the difference it can make to their audience.
What do you think the future looks like for Manchester's digital and tech sector?
Manchester's future looks very bright. It will also continue to attract more great talent, especially with around a fifth of all available jobs in the area now being in the tech sector! That talent, plus the amount of investment pouring into the city will help to fuel innovation and firmly cement Manchester as the number one destination for tech start-ups.
Tell us something we might not know about your company?
We're now a 100% remote team. Before the COVID-19 pandemic, the team already worked remotely 2 days a week and we had experimented with longer periods of remote working from time to time. During the period when remote working was mandatory for us, we quickly realised there wasn't a compelling reason to go back to the office, with all team members enjoying the extra flexibility that came with working remotely.
Thank you Scott!
To find out more about Club Studio, click here.
Want to raise your business's profile? If you're a member, contact thom@manchesterdigital.com to discuss featuring your content on our site, social media or newsletter. If you're not a member, get in touch today to discuss the benefits of membership.