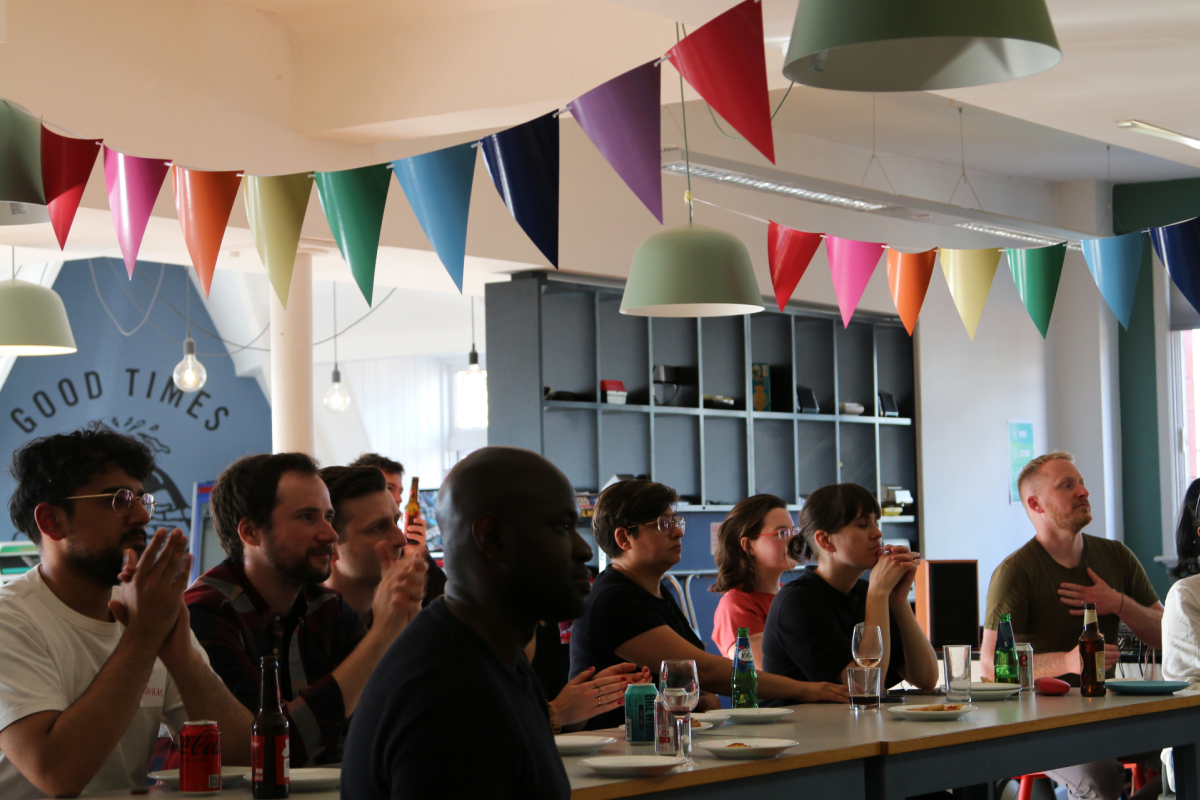 Human-Centred Design Manchester is a community of multi-disciplined designers, developers, business owners, product owners and startup entrepreneurs that believe in tackling challenges with a human-centred approach.
We organise regular Meetups, events, workshops and socials for anyone interested in learning and sharing new skills.
Colin, Urška, Jessica and Adam hosted an insightful (and lively!) debate on the current state of service design.
Here are some of the highlights from our Q&A:
How did you get into service design?
Urška, Service Designer at Paper Studio
"I was originally an interior designer, and what I loved about it was solving problems. I didn't want to stay in spacial solutions, so I did my Masters at Hyper Island. I started as a User Researcher, but in my thinking, I always went beyond user research because I started mapping interactions.
"Luckily, my company is really supportive of me going in this direction and offered me a mentoring process with one of my bosses."
Have you ever had to shift your approach to service design?
Colin, Head of Design at Code
"Recently we have found ourselves in the world of organisational change. We are not change managers, and I guess that's what we are having to learn about, and how we can break those changes down into achievable things.
"We have established methods to analyse and demonstrate how things are connected, which we can then use when applying certain changes which may have tiny but effective consequences."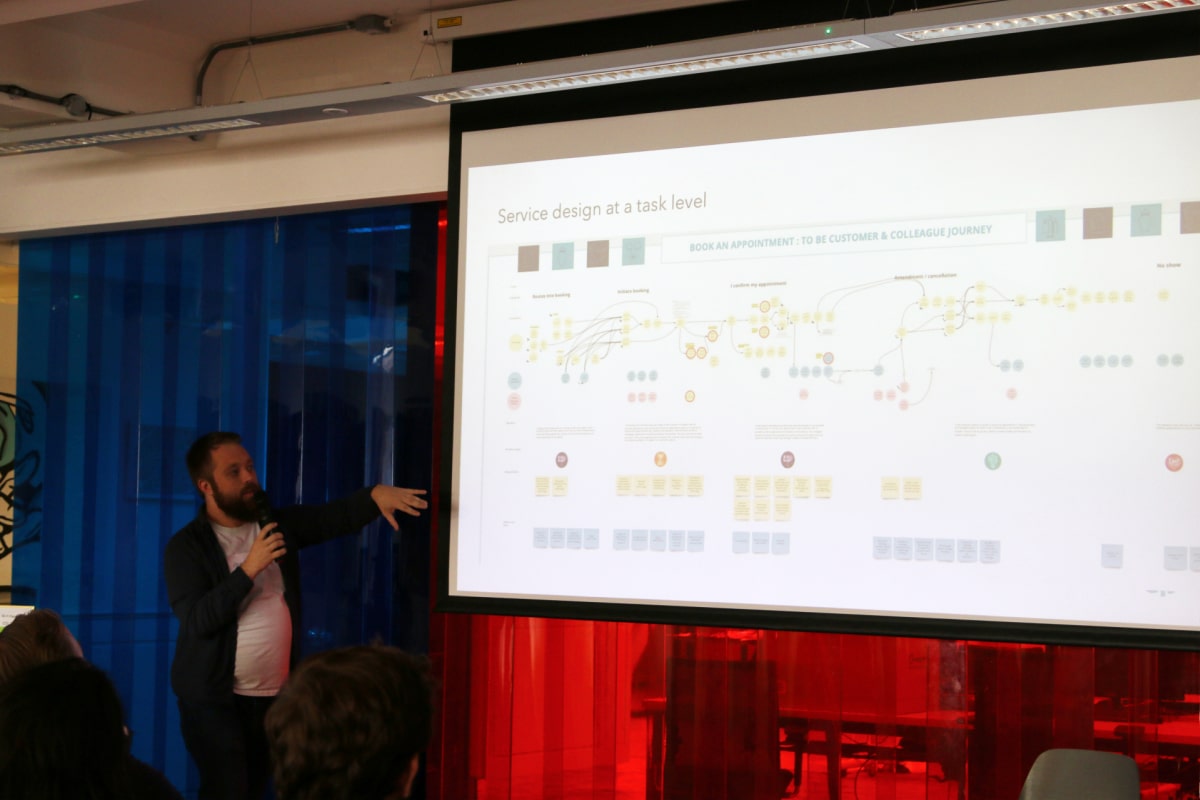 How do you sustain and celebrate the success of service design?
Adam, Principal Service Designer at Co-op
"One way we have started to sustain service design at Co-op is with our customer experience teams, which is the channel we've managed to embed our service designers in.
"So there are customer experience measurement experts, who measure and prove the business value of customer experience, in a team of customer experience designers.
"We've seen some big successes recently with simple content changes, which shows the impact service design can have even with minimal effort."
How do you approach service design for different-sized businesses, how does it differ?
Jess, Head of User Experience at Code
"It depends. I have worked with a start-up that had no processes, no kind of plan, no product, nothing.
"We use a lean research approach to find out just enough to make decisions. From that perspective, we analyse other people's experiences, as we can't look into other businesses, and look at what systems and tools we can use.
"Halfway down the process you then have to make a product where you look at the best thing you can do for an MVP, look at what gaps emerge and use that as your base to relearn and start again.
"It's all about using the tiniest bit of knowledge and being able to iterate really quickly. With bigger businesses processes and plans usually already exist, so we need to apply established methods to bring focus to all user experiences and how we can help them scale their growth."
. . .
You can watch the full panel discussion and Q&A here.
Want to stay in the know about future events? Join our Human-Centred Design MeetUp.