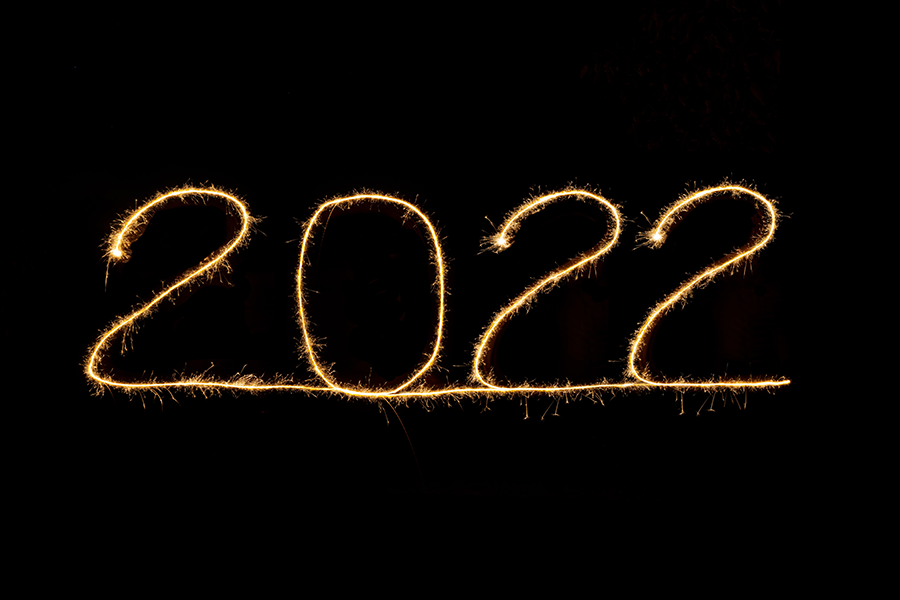 Author: Charity Swales, Digital PR Executive
Whether the new year means a "new you" is up for debate. But what we can expect to see is some new and developing trends in digital PR throughout 2022.
Though 2021 has been a year filled with 'dream job' campaigns, Instagrammable locations, as well as Airbnb's and candles, 2022 looks like one to be dominated by emerging digital trends such as NFT's and online delivery services.
Although… disclaimer - I am no Mystic Meg! But, these are the Digital PR trends you can expect to see more of in 2022.
NFT BRAND RELEASES
You could not escape the phrase Non-Fungible Tokens (NFT) in 2021, and in 2022 you won't be evading them on the PR front either!
At the back end of the year, BoohoMAN launched the first affordable NFT collection, and Budweiser launched NFT cans. So, we can expect to see more of these in 2022 as digital tokens are changing the landscape of investment.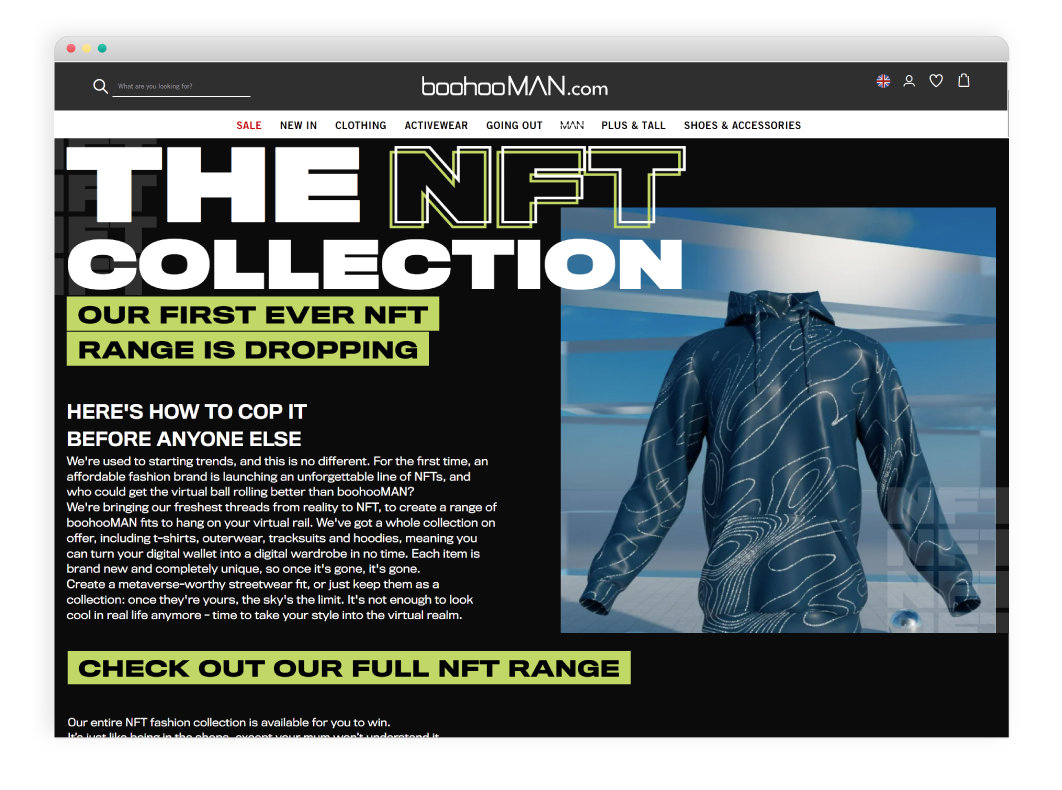 DIGITAL COLLABORATIONS
In 2021, digital has been more important than ever – you just have to look at the scale the digital marketing industry has had over the past two years.
Brands have noticed that moving with the times, and engaging with their customers through digital channels is super important - especially if your target audience is Gen Z.
From Balenciaga collaborations with Fortnite, to online concerts you can expect brands to bring the physical into the digital. So, if you see a fast-fashion band collaborating with Stardoll – don't pretend I didn't tell you so!
CELEBRITY JOB ROLES
Look, we all saw the LinkedIn discourse when Love Island's Molly Mae went live as creative director of PLT. Forget influencer partnerships, the new way for brands to grab headlines (and links) in 2022 is recruiting celebrities onto their boards.
From Cardi B becoming Creative Director of Playboy magazine, to Kendall Jenner being onboarded as the Creative Director of Frwd, these 'stunts' are great for establishing authority. Although, the level of control they have is debatable…
However, with the speed in which these celebrity job roles are popping up, you should be conscious that they will start to lose their newsworthiness.
FAKE TAKEAWAY RESTAURANTS
There are few better ways to win a person's heart than food – particularly when it's delivered to their door. From TikTok food on Deliveroo to Lay's running a non-existent UberEats restaurant, fake food delivery services are starting to pick up on the PR campaign front.
As lockdown restrictions loom, these should expect to rise in the next couple of months, as delivery services potentially become the new eating out (again).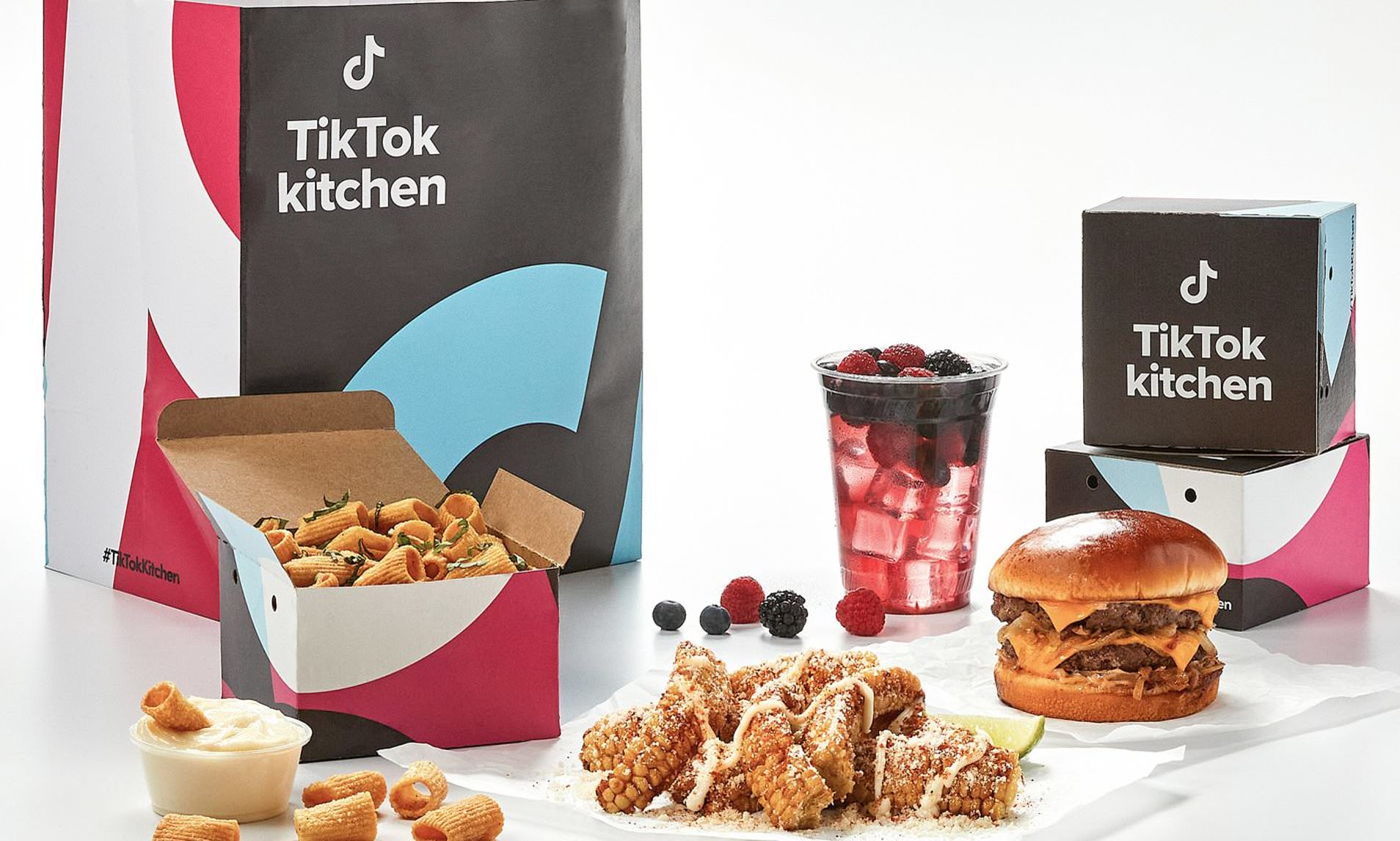 ASPIRATIONAL CAMPAIGNS
Living in a world of so much uncertainty in so many respects means dreams and the fantasy world can keep us going day-to-day. And in PR, we've seen this with the success of dream jobs, and futurism style campaigns. As we move into further uncertainty, this should keep going next year - but in many different forms.
From surveys that reveal the public's dream home (or even dream date), to revealing what it would cost to live in the homes of our favourite TV characters, campaigns that take us out of reality for a second pull-through with the all-important backlinks.
INTERNAL DATA USAGE
Other than links, there is no greater gift to a PR than a brand's internal data. Both unique and trustworthy, we've seen the success of campaigns such as the likes of Uber's lost and found items, and Monzo's data on which cities go to Pret more than Greggs.
This allows brands to create truly targeted content, by using data that is super relevant and involves all of their audience.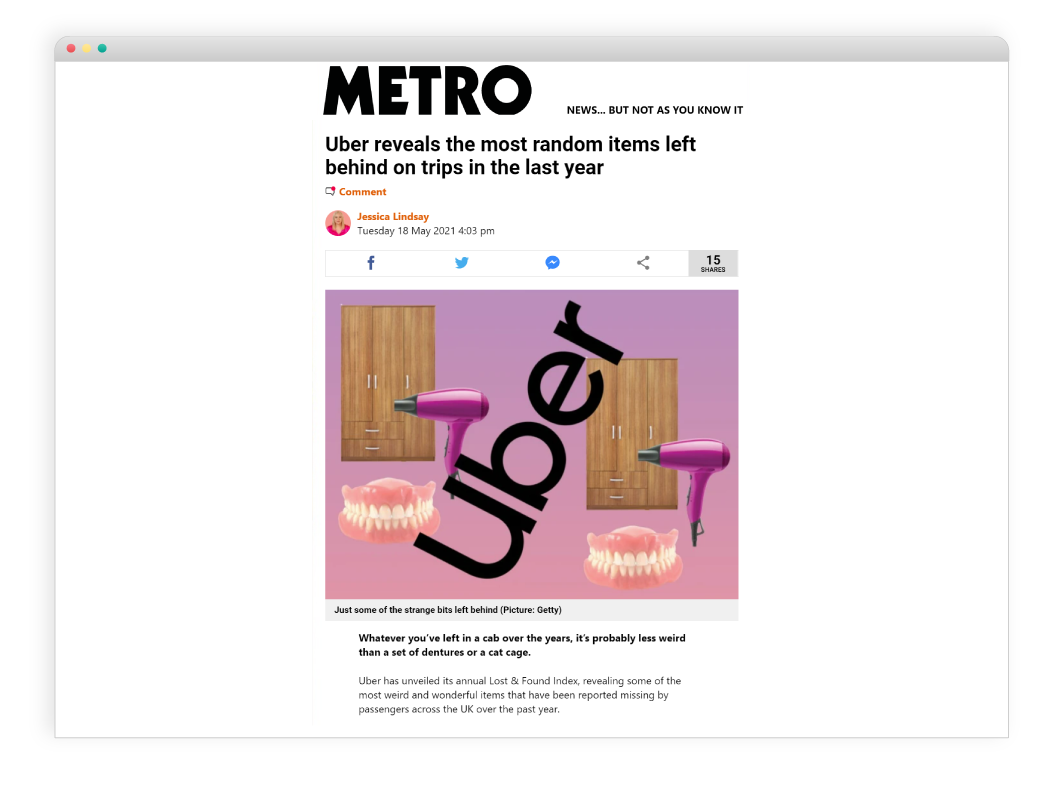 INTEGRATED CAMPAIGNS
With previous lockdowns making people more tapped into digital than ever before, it's important to foster your customer journey. Because this will get the brand to resonate with their audience.
Although building backlinks is great for increasing visibility and awareness, integrating your PR and social media efforts is where you can really build resonance and engagement with audiences.
From competitions to online campaigns, 2022 is the year where integrated marketing communications come at the forefront of PR strategy.