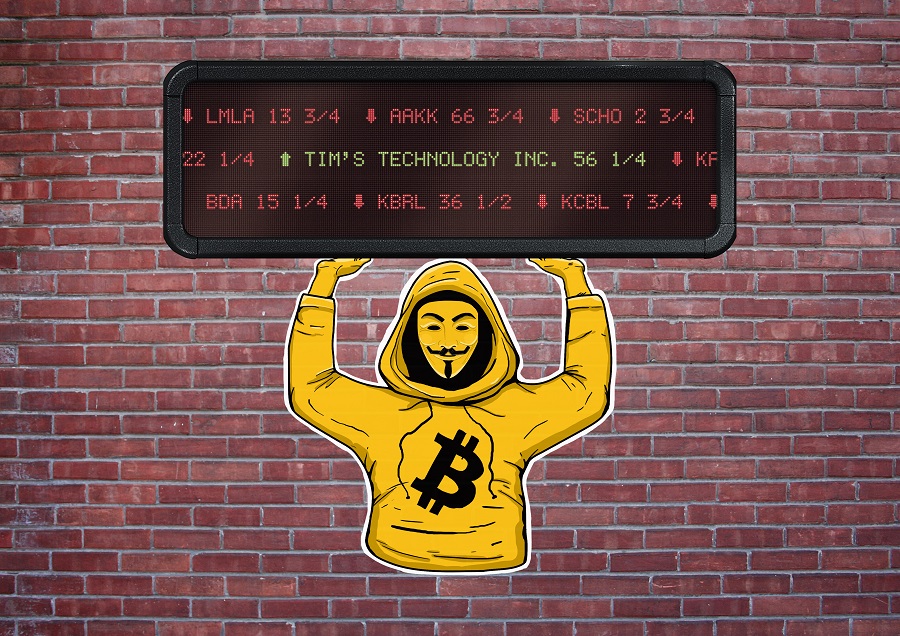 There is one thing about crypto - it never stops!
For many years our founder slept minimal hours every day, either he was watching the crypto markets, getting his miners setup for the new coin launches or catching up on the latest news!
One thing every crypto enthusiast must have is a crypto ticker! Several years ago we started designing our own crypto ticker built using our own API data and running our code we knew we could reply on it day or night for the latest crypto price!
Writing our own script meant we could program the ticker to display any cryptocurrency we were watching, at the rate which we needed the information.
Following discussions at an event we hosted back in 2017 we were commissioned to build a 10ft wide outdoor ticker to scroll the BTC price just in sight of the seafront. During consultation with the council we hit red tape and development slowed!
Several years have passed but during the recent lockdown situation we got news that several additional sites we had spoken to over the years, which are closer to home have recently been refurbished and would like to go ahead with several outdoor 10ft - 15ft tickers!
So development has been reignited and is being fast tracked during this period to have a live, production ready and updated ticker ready for installation.
The tickers are based on our own API pricing system, they'll host now advertisements and display prices in GBP, USD and EUR. We can remotely manage them (Via 4G or WiFi)
Here is one of our first tests of some new code on our ticker: Vimeo video: https://vimeo.com/366795138