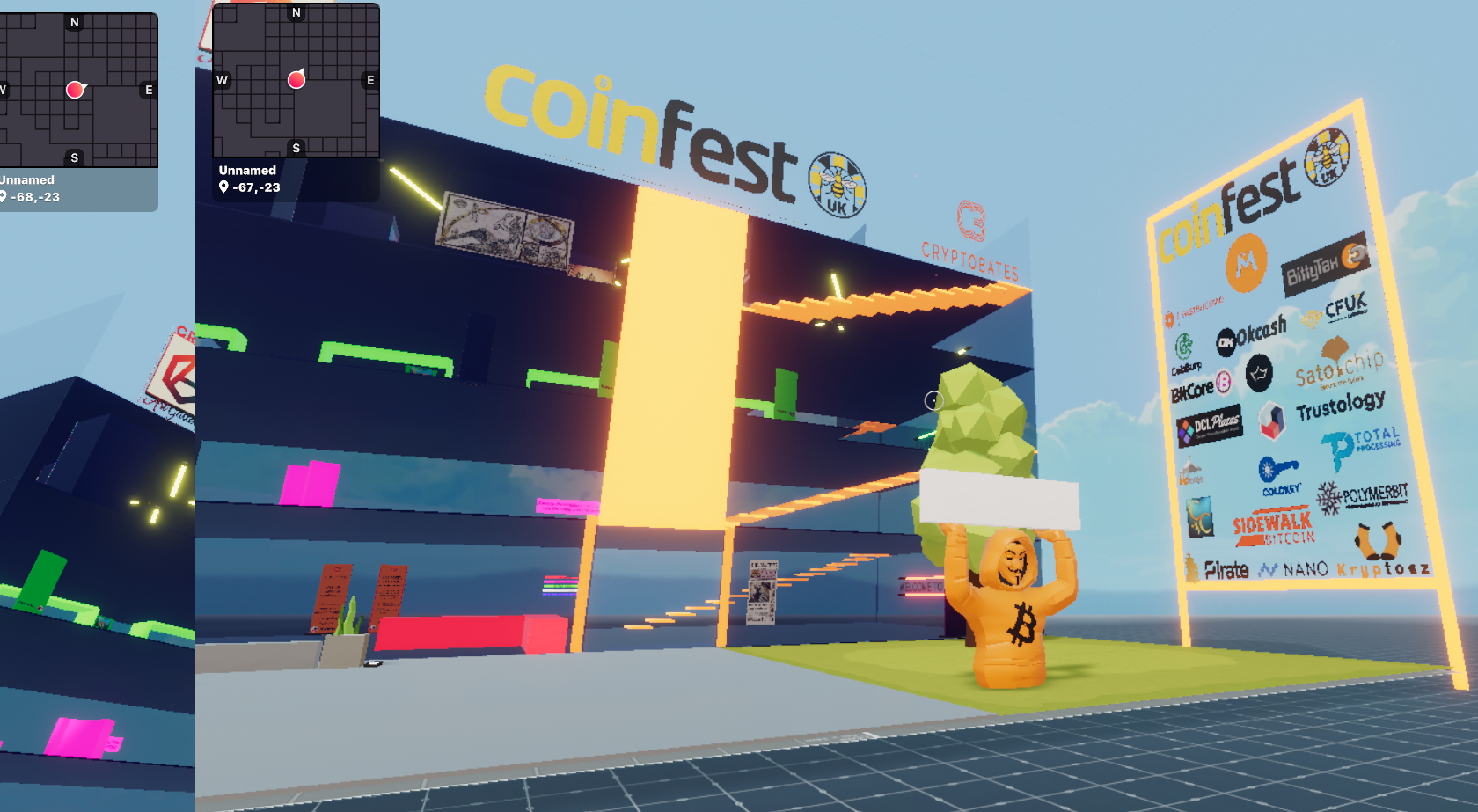 Having hosted a physical event for the past 5 years the CoinFestUK team have been working to keep our 500+ ticket holders, sponsors and supporters engaged and updated.
One project we have been working on is our virtual event space, an event space where no special software is required to take part and users can simply click a link to login via their PC or MAC web browser.
Well, here is it: https://play.decentraland.org/?position=-67%2C-21&realm=baldr-amber
Decentraland is a decentralized 3D virtual reality platform powered by the Ethereum blockchain. The 3D virtual space is divided into over 90,000 parcels of land which are organised into themed communities (Districts). Users can connect in with ease and access a wealth of virtual spaces all connected together as land, including our own CBG Event Space.
Our event space hosts a Speaker hall, where we will be streaming live or pre-recorded videos), Exhibitor Hall with custom artwork, materials and project links from all our confirmed 2020 exhibtiors. Art Gallery, where we are hosting a range of crypto focused artwork and a VIP Area where we will be hosting after-parties and exclusive giveaways.
This is a permanent space and we are planning on organising (and co-organising) a range of events within the space. We are also working to develop the space further with pay-to-attend virtual workshops, treasure hunts and art auctions.
Check-out https://cbgevents.co.uk for the latest goings-on