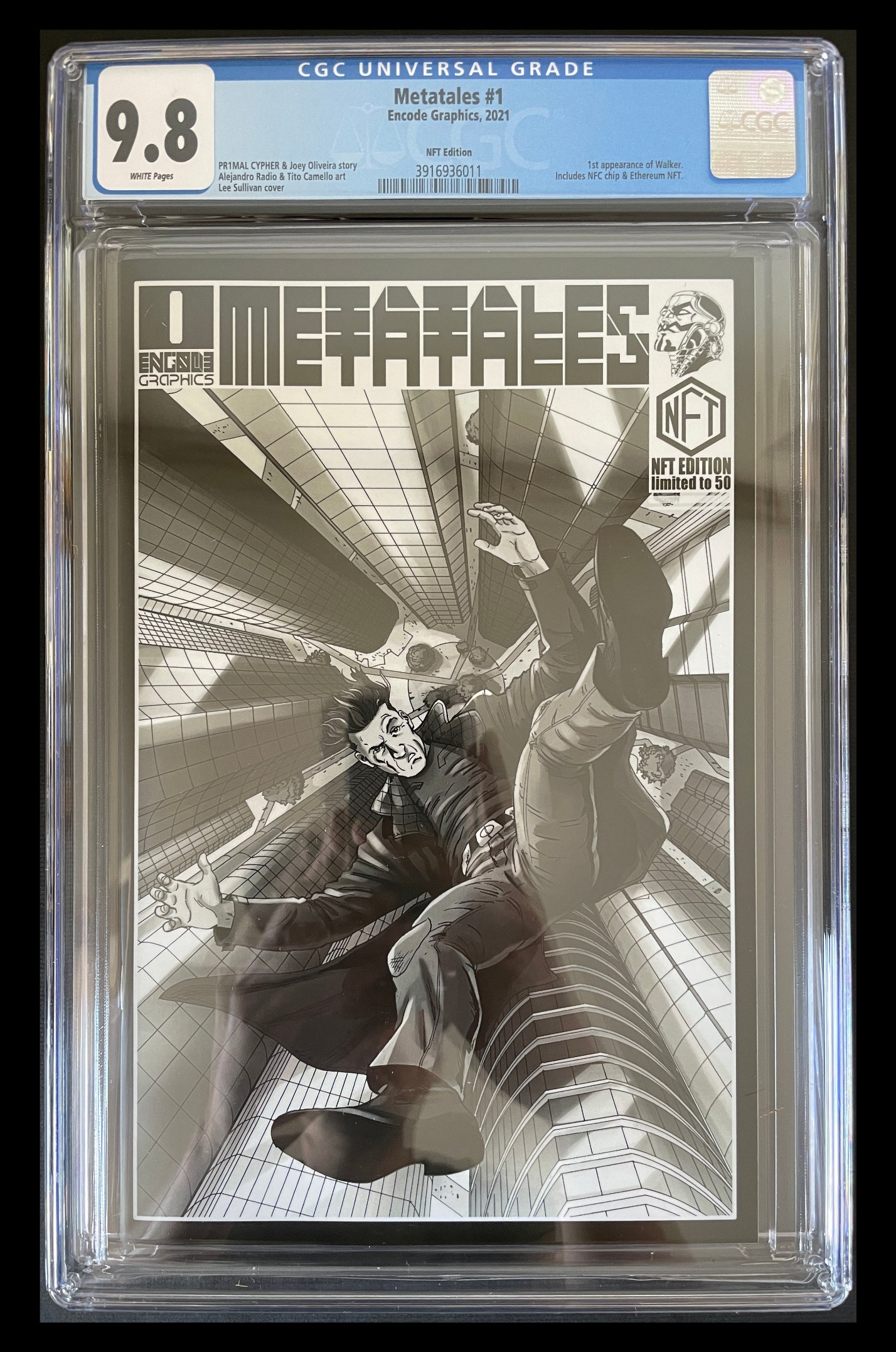 When our latest NFC/NFC Rings were put on sale we received an amazing response to the project but probably the most exciting part of the project was the people / teams we got to connect with, these had questions to ask about the technology, collaborations proposals and ideas on mass!
One of the teams who reached out was the Encode.Graphics team and it has been an awesome journey with them since!
The team has an amazing drive and they are some of the most established / forward thinking artists we know (Some are new to the NFT scene!)
Encode opened discussions regarding an awesome range of physical comic books which would hold unique chips that would be encoded with limited edition NFT artwork. These chips would be NFC enabled and would 'own the artwork'
Following discussions on design, chip testing and process security we began work. The chips utilise our RFNFT® technology and are coded for the Ethereum (ETH) network. Users can choose to leave their NFTs on their comic books or move them to another wallet.
The initial batch of physical comics is very limited but keep an eye out for more physical comics from the Encode team (We may have more stickers in design currently!!)
Before release Encode have had the comic books graded by CGC (CGC is the first independent, impartial third-party grading service for collectible comic books, concert posters, magazines, etc. Over 7M collectibles graded. Certified Guaranty Company (CGC)) and were proud to announce that the comic books were graded 9.8 out of 10! An amazing achievement!
Alongside these comic books Encode have a range of projects, their latest project which enables users access to their upcoming Web3 site has just passed 450ETH in volumed traded!
Keep an eye on the Encode team! Here is there Twitter; https://twitter.com/ENCODE_graphics
Here is Encodes announcement on the CGC Grading https://twitter.com/encode_graphics/status/1436531218942681090?s=21