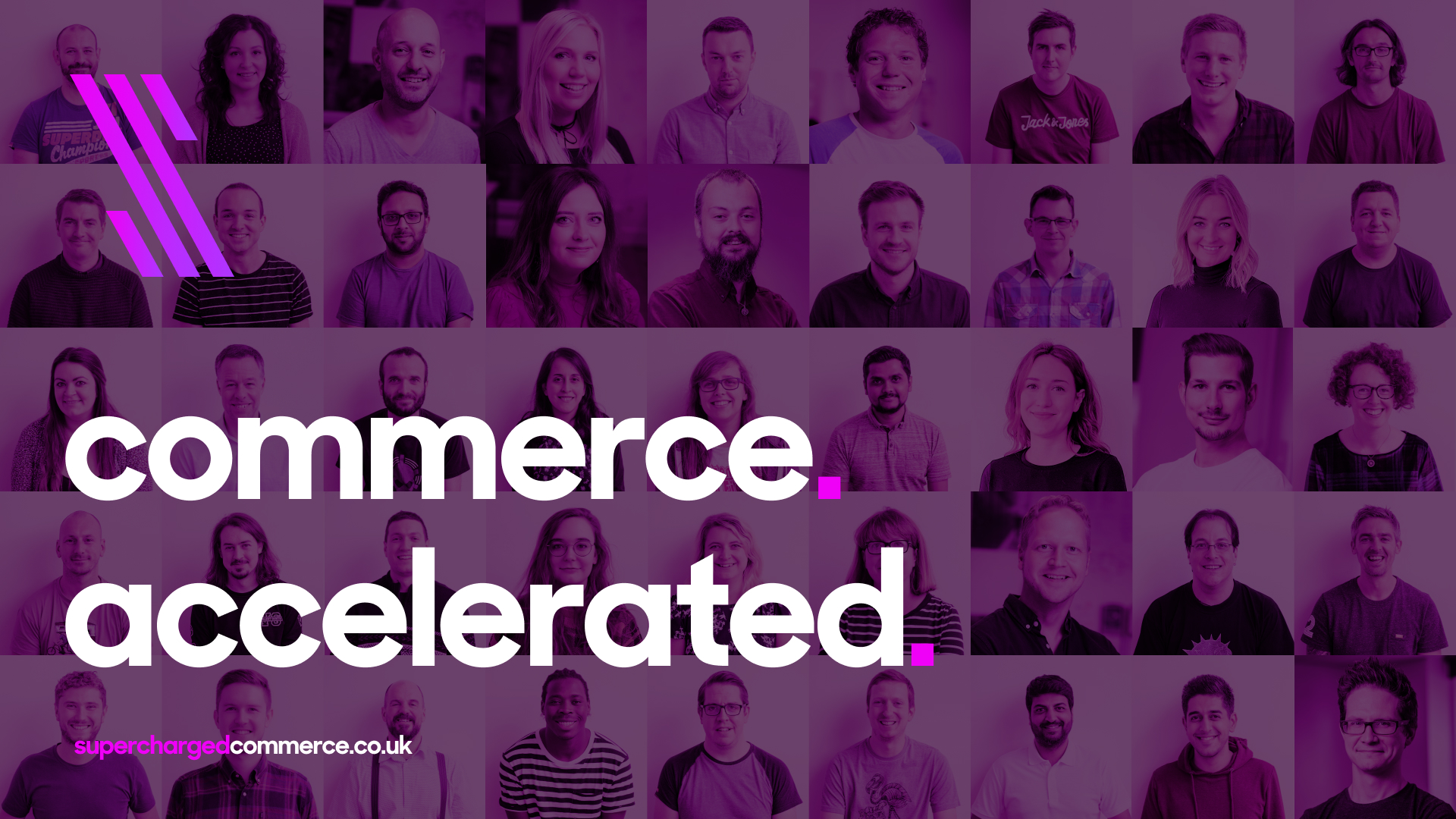 The namesake of a successful 2018 conference hosted by CTI Digital's commerce specialists, supercharged commerce is formed from specialist commerce minds at CTI Digital, and hosting and support solutions provider, Nublue. The agency brand combines more than 16 years' experience and 150 experts to deliver full-throttle commerce that is simple, convenient and affordable for growing businesses.
Mike Ashworth, Ecommerce Sales Director at supercharged commerce said:
"For a long time at Nublue, a core belief was that outstanding shopping experiences shouldn't be reserved for large corporates with an endless pot of resources. Instead, we wanted to channel our expertise into creating accessible commerce services for ambitious retailers, and with supercharged commerce, we'll be able to achieve this. We don't just want to level the playing field. We'll tip it in the direction of ambitious retail businesses across the UK and Europe."
The agency proposes to simplify the client-agency relationship through 3 core services; 'Create' for new commerce experiences, 'Run' for client's technical infrastructure, and 'Grow' to provide marketing and growth services.
A core product offering includes a 'commerce accelerator'. The result of "1000's" of hours of R&D, the accelerator program enables retailers to access enterprise-level commerce by harnessing a set of tools, processes and components unique to the supercharged team.
The supercharged commerce team are already delivering projects for Kew Gardens, Little Greene Paint, Calor Gas, Rivet and Hide, and report to be working on a major launch for a wine merchant.
After acquiring Nublue in early 2019, the two agencies have continued to grow a roster of commerce clients. CTI Digital also acquired strategy and experience agency, Stardotstar in June 2020.
The launch of supercharged commerce sees the CTI Group grow to include four independently operating agencies, including; full-service agency CTI Digital and three specialist agencies supercharged, Stardotstar, and Nublue in commerce, strategy, and hosting respectively.
Tim Edwards, Commercial Director at supercharged commerce said:
"supercharged has allowed our commerce offering to come into its own. With the end of life for Magento 1, and the rise of SaaS platforms, commerce is a fast-moving environment and we aim to help retailers enter and expand market positions by being at the forefront of technology."
Nick Rhind, CEO at CTI Digital, said:
"supercharged blends the best of our commerce speciality across CTI Digital and Nublue. Separately, the teams have been successful, but the advent of supercharged will allow them to deliver higher quality, and better value service to all our clients, from international giants like McGraw Hill to B2B innovators such as LDL."