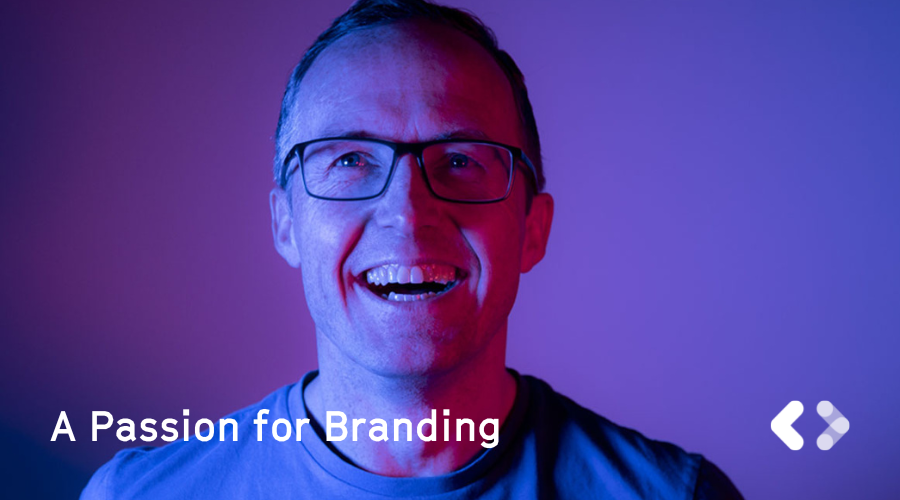 The Manchester Digital community is fortunate enough to have an abundance of experts in many fields that range from software development, ai, engineering, marketing and more.

Alongside our Tech Bites series, we want to learn more about some key community members willing to give their time to others and help share their expertise.

First up is David O'Hearns, Creative Director and Owner of the branding agency Dawn Creative.


You can recap our latest Tech Bites with Dawn Creative here.

In this interview, we cover David's role, the evolution of branding, emerging technologies and who he looks up to in the industry.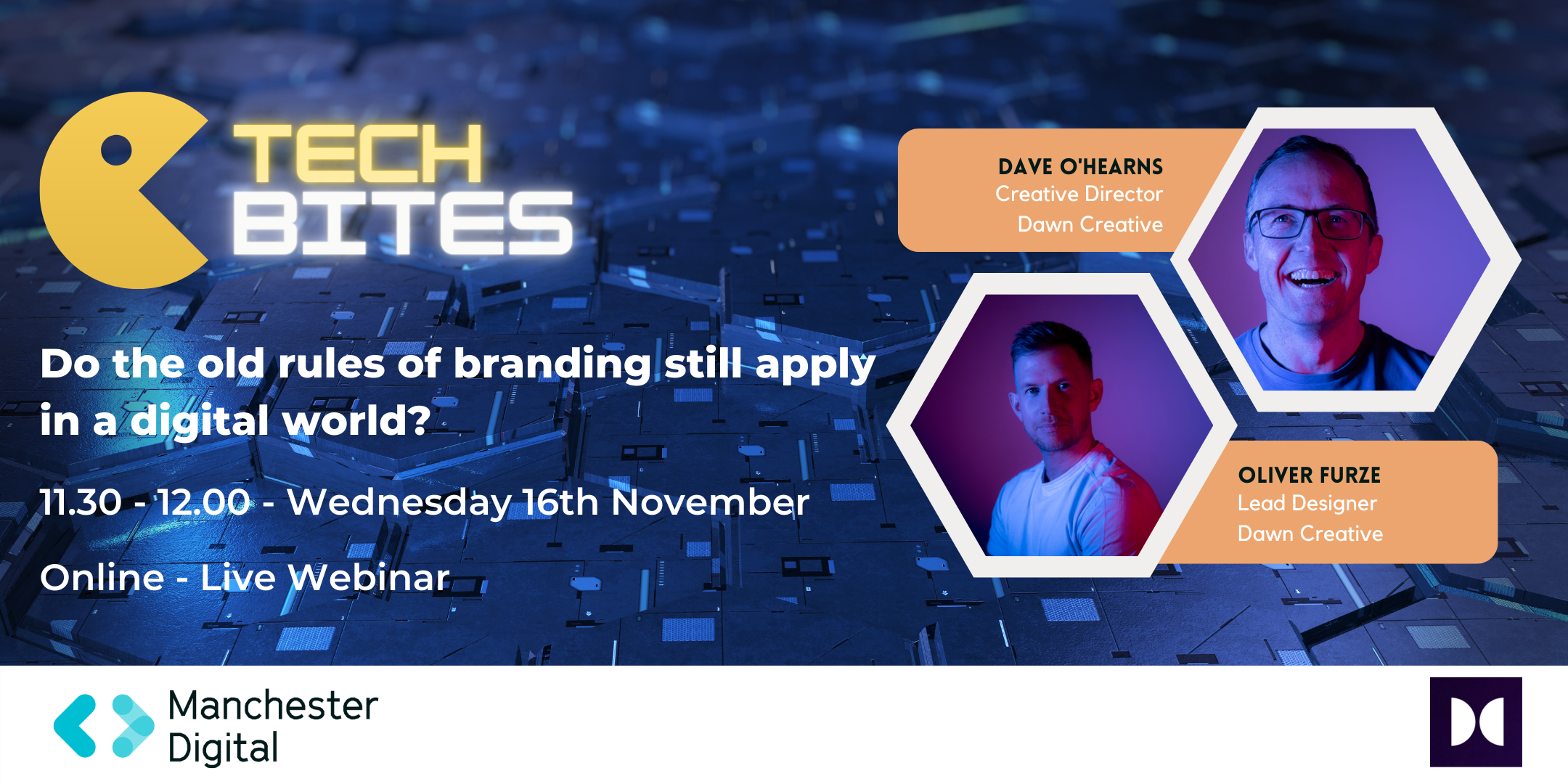 Let's start from the beginning. What got you into the world of branding?
I was naturally good at art in school which took me down the path of studying Graphic Design. I always liked creating visual identities in the early years which led me to study branding in more detail so I could truly understand the power of a brand and develop the best methods for creating great results.
How different was branding back then from how it is now?
The idea is essentially the same but the world has changed massively. We originally created a brand for printed media and fixed sizes, favouring Pantone and CMYK colours but the comms world has exploded over the years and your brand has to work a lot harder, be more flexible and think digital first.

The world is moving at such a rapid pace that brands need to be constantly putting out content, or they get left behind. We work with marketing teams and act as a brand manager, developing concepts and creating communications such as a constant flow of social posts, downloadable content, landing pages etc, to take it off their plate. And they won't have to worry that anything is ever off-brand.
What excites you the most about your work?
We like to create strong concepts. Most designers should be able to make things look good, that should be a given. But for us, it's the story behind the work that really gets us going. How and why are we creating this brand? How do we need to present this brand to the world? How do we make sure it's right for the target audience? How do we create something that will be right now and for years to come? How does irt work in the digital space.
What technologies can we look forward to in your profession?
DALL-E 2, and other AI based design software. This particular one can take a written cue, like "superhero dancing on the moon" and generate a design based on that cue, by using and referencing millions of pictures across the internet. Graphic designers are starting to ask whether AI will take over human designers, but I really don't think so. Not yet, anyway.

I think humans have the ability to think conceptually to create something with a point of difference, and AI lacks in that respect.

I often say to our designers that we can't be reliant on searching the web for inspiration. We have to think outside of the box - find inspiration for creative concepts in new places, not where everyone else is looking. AI will be following some kind of pattern, and looking at similar photos and imagery as other brands online. A human has the ability to open a book, go outside, be inspired by theatre, paint, clay, and the rest of it, which AI just doesn't have.
Who are your branding heroes?
Anyone at any time could be influential. Just because an agency is big or has been around for a long time does not always mean they produce the best work. I've seen a lot of great brands created by small agencies. At the end of the day it's about the people at the agency and the ideas that are created, not how many bums are on seats.

For others to follow, I'd always say to look beyond your immediate surroundings, and outside of your own culture. For Black History Month, we took it upon ourselves to learn about Black creators who have inspired the design world, and Gail Anderson was an interesting one. She, like myself, seems to be inspired by everything around her, especially analog mediums. Here is an example of Gail taking typography inspiration from the streets of New York: https://www.behance.net/gallery/64996401/NYC-Type
Want to hear more from David about branding in the digital world? Check out our latest Tech Bites with Dawn Creative below.