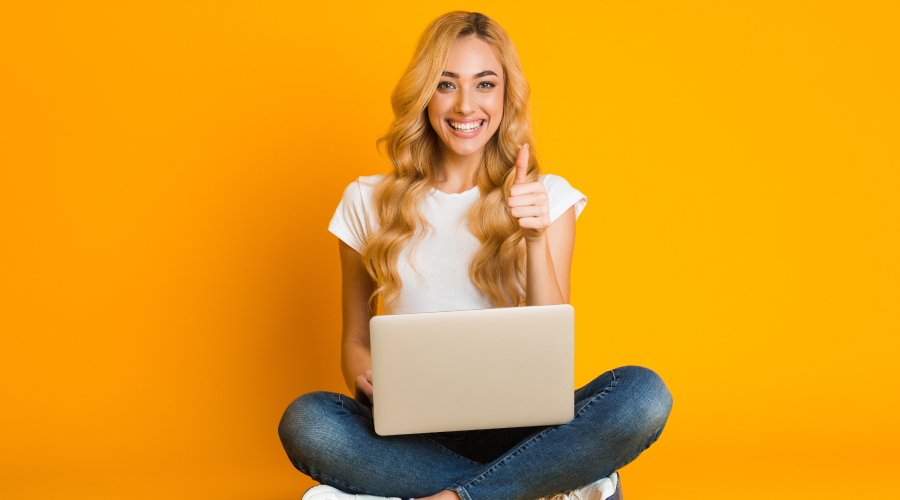 If you're looking to revamp your website, can Design Cloud subscription plans help you? The short answer is yes, we offer website design on our PRO plan which means you can get started on your next project in an average of just one business day. There are a few details that are important to note about our web design services, and in this article we'll look at everything you need to know before you get started with your designer.
We don't code
Design Cloud is built around a team of fantastic, experienced graphic designers. We don't have any web development experts, so it's important to know that our expertise is purely in creating a beautiful user-friendly website design for your brand. However, our graphic designers do know how to create a design that is understandable to web developers so they can go ahead with building it easily.If you're struggling to find a web development agency you can trust, get in touch with us! We work with a huge network of agencies in the UK, and so we know a lot of great people who can potentially help. We're always happy to recommend where we can.
We can create a design system for you
If you're unsure with what a design system exactly is, there's more details you can read here. A design system is really helpful for future-proofing your website. Very simply put, you'll have a database of design elements like FAQ blocks, or homepage banners. The purpose of having those designs in a design system is to ensure absolute consistency on each page of your website. It minimises the possibility of small mistakes like text that hasn't been aligned correctly or duplicate design elements that have slightly different colours included.It's a great thing to consider creating early on in your website design process as it means that if you ever choose to change the designer you work with in future, the next designer working on your website will have all the information they need to carry out website design that matches your brand entirely. As you work with Design Cloud, your designer can start collating the design blocks they are working on for use in a design system your brand can continue to use way into the future.
You won't just pay for website design
When you sign up for the PRO subscription plan with Design Cloud, you won't just have access to web design. You'll also be able to access daily design support from your dedicated graphic designer(s) on tasks like packaging design, the creation of marketing collateral or other complex ongoing projects. Each plan allows for unlimited graphic design requests, meaning you can use your plan for help on a huge range of the daily design tasks needed in your business.
We'll need a good brief
To get the most out of your Design Cloud plan, we recommend that you have your brand guidelines to hand including details like your brand colours, fonts and imagery styles. A great brief including exactly what you're looking for in your website design means that your designer can get started much faster. If you don't really enjoy writing briefs, you can also submit a video brief using Loom.