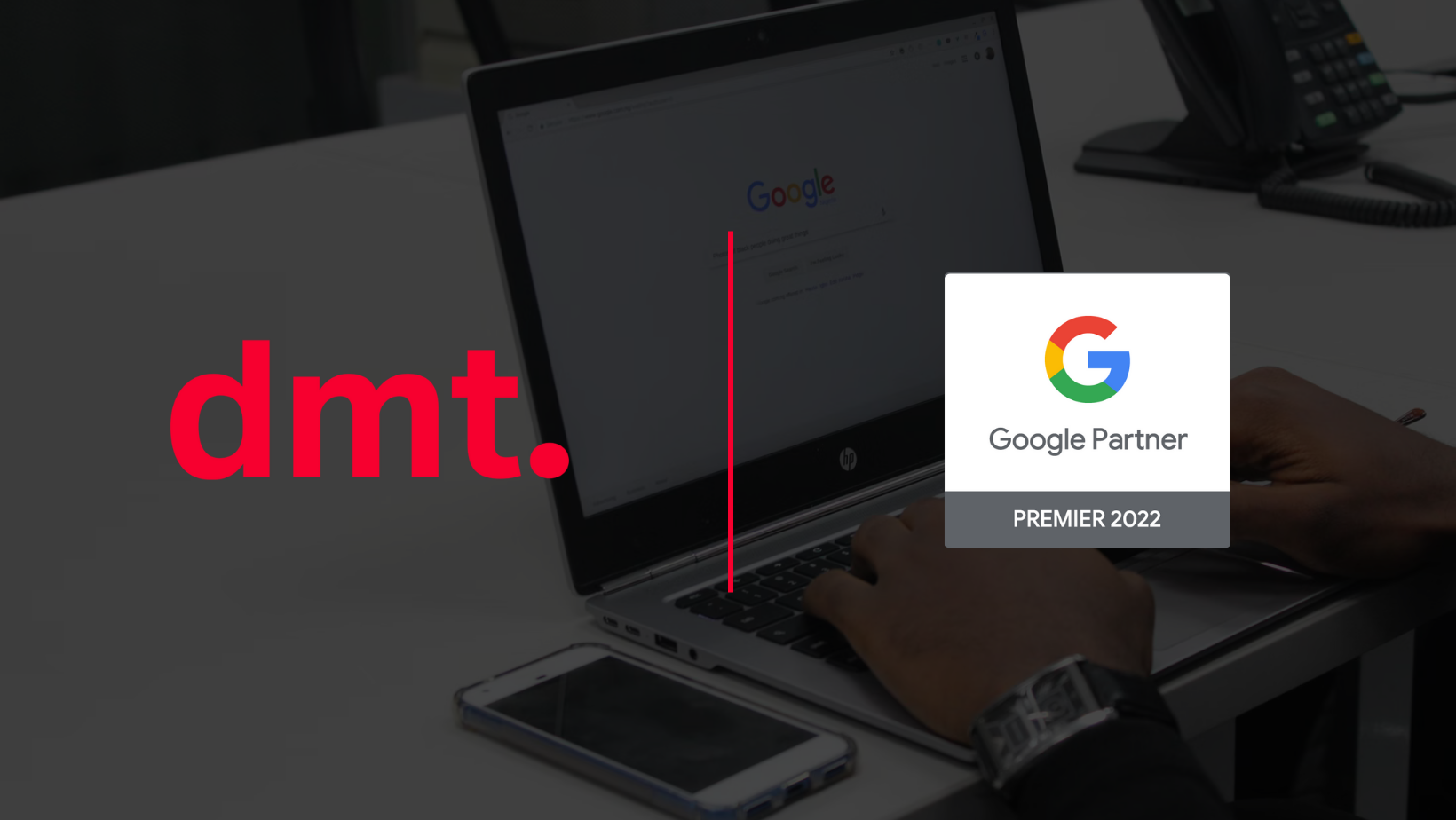 DMT is an award-winning industry leader in eCommerce marketing across social channels, including Google Ads, paid social and email marketing. Explore the full range of services on their website.
"We are really proud to achieve Google's Premier Partner Status for 2022," says Lauren Kelley, head of PPC at Digital Media Team. "This showcases our huge growth and client successes over the past couple of years, positioning ourselves firmly as experts in the PPC field. We are excited to share the benefits of this programme with our clients and to have an even more successful 2022!"
This month, Google recognised the achievements of top-performing digital marketing partners across the globe by awarding Premier Partner status as part of the new Google Partners program.
"Congratulations to our Premier Partners for being among the top 3% of Google Partners in the United Kingdom. These companies stand out based on their commitment to developing product expertise, building new client relationships, and helping their current clients grow. We look forward to supporting them as they help their customers succeed online." - Davang Shah, Senior Director, Google Ads Marketing.
Digital Media Team is part of a select group of Premier Partners in the Google Partners program. This program is designed for advertising agencies and third parties that manage Google Ads accounts on behalf of other brands or businesses. Its mission is to empower companies by providing them with innovative tools, resources, and support to help their clients succeed and grow online.