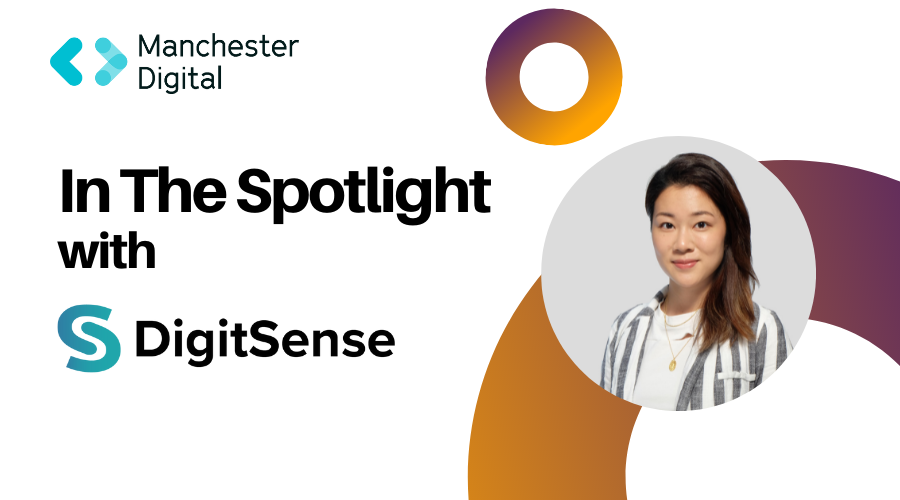 At Manchester Digital we like to interview our members to find out a bit more about what they do and their work in the Greater Manchester digital and technology sphere. This week we're speaking with Moon Yiu, Founder & CEO of DigitSense.
What does your organisation do?
DigitSense, a sales and marketing digital solutions provider, offers our clients in-depth knowledge on how to truly utilize the value of data and user experience to transform their businesses.
Digital Transformation should be integrated within the business and contribute directly to our client's revenue. We specialize in consumer website/app development, digital marketing, machine learning, and immersive reality customer experiences (VR/AR/MR).
What do you think is currently the biggest issue facing the digital and tech industry?
There are several issues within the digital and tech industry e.g. the skills gap is widening, an increased need for remote work infrastructure support and data protection & privacy. Additionally, business continuity and recovery, due to unpredictable changes within the market, has been really hard on many businesses; therefore, businesses need to ensure that they can continue to operate, even during these difficult times and when new obstacles arise.
Lastly, Web 3.0's takeover. It is important to consider how Web 3.0, blockchain and decentralized technology can affect many aspects of the digital and tech industry and how can businesses be on top of it.
What is your organisation's biggest achievement?
We have been able to successfully transform 100+ projects, while supporting many clients in the Asia Pacific, North America region and around the world. We are the experts at your service when your commercial and IT team are having any communication issues.
What would you consider to be your organisation's biggest challenge?
Our main business focus has always been in APAC and North America. Our biggest challenge will be expanding our business into EMEA. How can we increase our presence in these markets and continue to expand as a new tech startup? We want to gain new clients in different regions and expand the team globally. Moreover, we hope to expand our business beyond being a service provider, so we are also developing and leveraging our own digital product for others to use.
What do you think the future looks like for Manchester's digital and tech sector?
It is a rapidly growing area with all the good capital and human resources for the digital & tech sector. We believe that with the community and talents, the ecosystem should be strong and attractive to all startups and investors.
Tell us something we might not know about your company?
We are industry agnostic, our clients ranged from traditional logistics, biotech to crypto companies. Not only are we a digital solutions provider, we also help technology companies who wishes to expand to APAC with commercial consultation and solutions.
Thank you Moon!
To find out more about DigitSense, click here.
Want to raise your business's profile? If you're a member, contact thom@manchesterdigital.com to discuss featuring your content on our site, social media or newsletter. If you're not a member, get in touch today to discuss the benefits of membership.