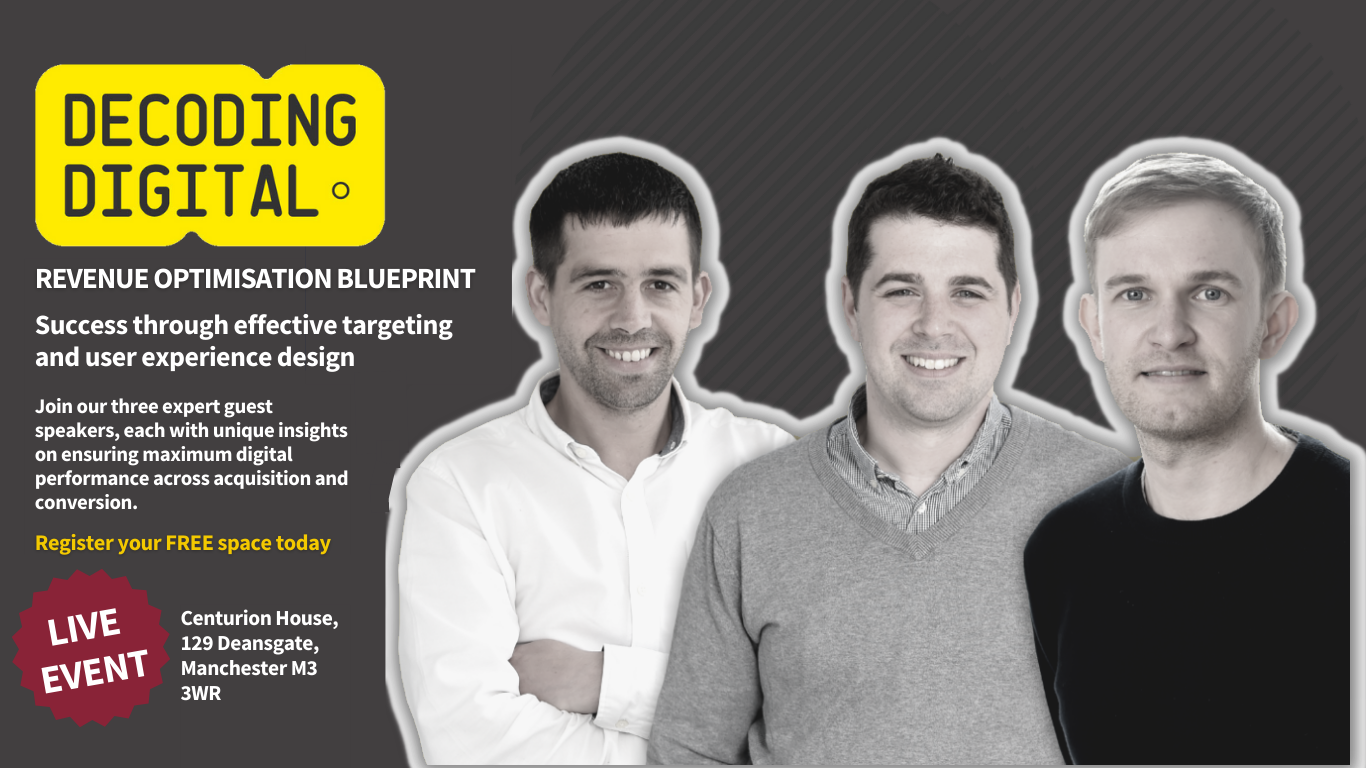 Live events organised by North West-based performance marketing agency Door4 will help e-commerce marketers maximise outcomes from digital activities.
Taking place on 25 May in Burnley and 28 June in Manchester, the 'Revenue Optimisation Blueprint' events will outline how to achieve success through effective online targeting and user experience approaches.
Experienced consultants and e-commerce experts from the agency's paid media, search engine optimisation and revenue generation teams will host the events, including Optimisation Lead, Conrad Grimshaw, who said:
"We've developed these events especially for marketers in leadership and strategic roles who are looking to expand their digital capability.
"By taking a more insights-driven approach e-commerce businesses can quickly reach more target customers, convert more into buyers and scale their business to reach its full potential.
Revenue Optimisation Blueprint is the first of Door4's Decoding Digital event series to be hosted live, following a number of virtual events held over the past couple of years.
Simon Mallord, Managing Director of MotorNuts who attended a recent Door4 Decoding Digital event said:
"These events are really useful for us at MotorNuts. The content is incredibly useful, and it's always delivered in a way which makes it understandable and actionable. And more so - it's focused on e-commerce and lead-generation which is central to our own business."
Register here for the Burnley Decoding Digital event taking place at Crow Wood Hotel and Spa on 25 May 2022 from 9am-11.30am, with breakfast served at 8.30am.
Register here for the Manchester Decoding Digital event taking place at Centurion House, 129 Deansgate on 28 June 2022 from 9am-11.30am, with breakfast served at 8.30am.