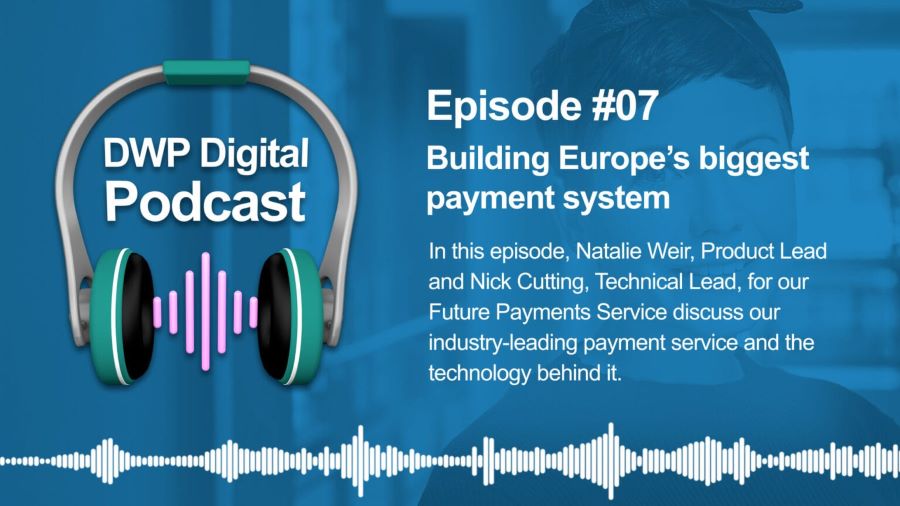 The Department for Work and Pensions (DWP) is responsible for paying out around £190 billion each year in benefit, pension and social fund payments. It's crucial that our payments system ensures money is delivered on time in the form that works best not just for our customers, but also our colleagues who make the payments.
In this episode of the DWP Digital podcast, we speak to Natalie Weir and Nick Cutting from the Digital Payments Services team about the work they're doing to reimagine the payments estate within DWP.
They also discuss how we're helping drive innovation and change within the banking industry and some of their biggest learnings so far.
A full transcript of the podcast can be found here.
Join us on our journey
Over the next few months we'll be speaking to more of our in-house digital experts and leaders about some of the exciting projects we're working on that are helping transform experiences for millions of people.
Make sure you don't miss an episode by subscribing to the DWP Digital podcast on Apple Podcasts, Google Podcasts and Spotify and by following #DWPDigitalPodcasts.
And if like what you hear, don't forget to give us a 5-star rating.