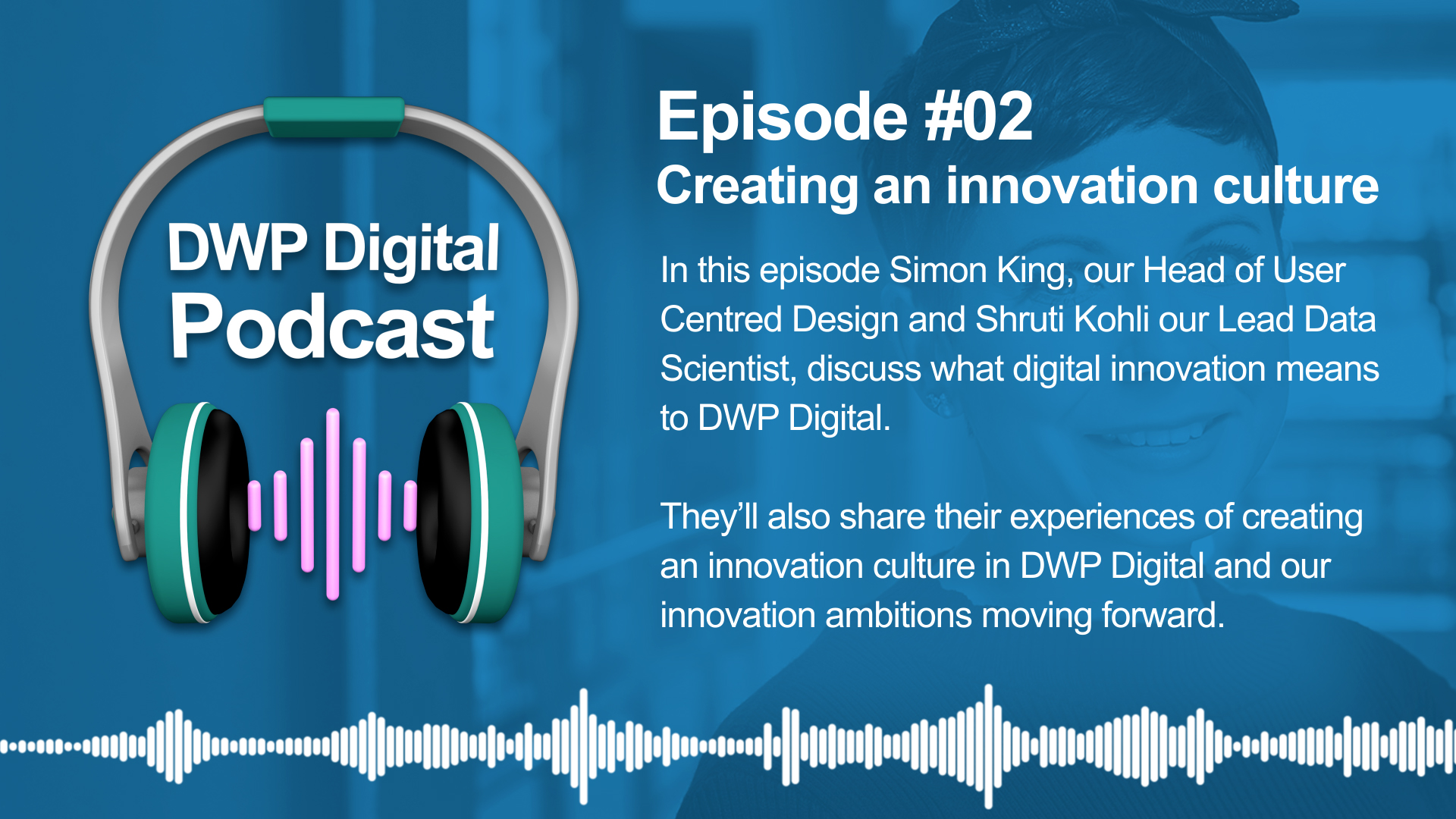 DWP Digital have launched the second episode of their podcast series where you hear from Simon King, Head of User Centred Design, and Shruti Kohli, Lead Data Scientist who talk about the work they're doing in DWP's Innovation Lab.
Historically, government organisations have a reputation for not being very innovative, but in DWP Digital we're proud to be really pushing boundaries and leading digital transformation in government.
In this podcast you'll find out about some of the innovations we're currently working on in the lab, more about the team and how we've accelerated things due to the impact of COVID-19.
We also find out more about the eBook Simon and Shruti put together about their eight principles of innovation, which can be downloaded on our careers website.
Join us on our journey
Over the next few months we'll be speaking to more of our in-house digital experts and leaders about some of the exciting projects we're working on that are helping transform experiences for millions of people.
Make sure you don't miss an episode, by subscribing to the DWP Digital podcast on Apple Podcasts, Google Podcasts and Spotify and by following #DWPDigitalPodcasts.