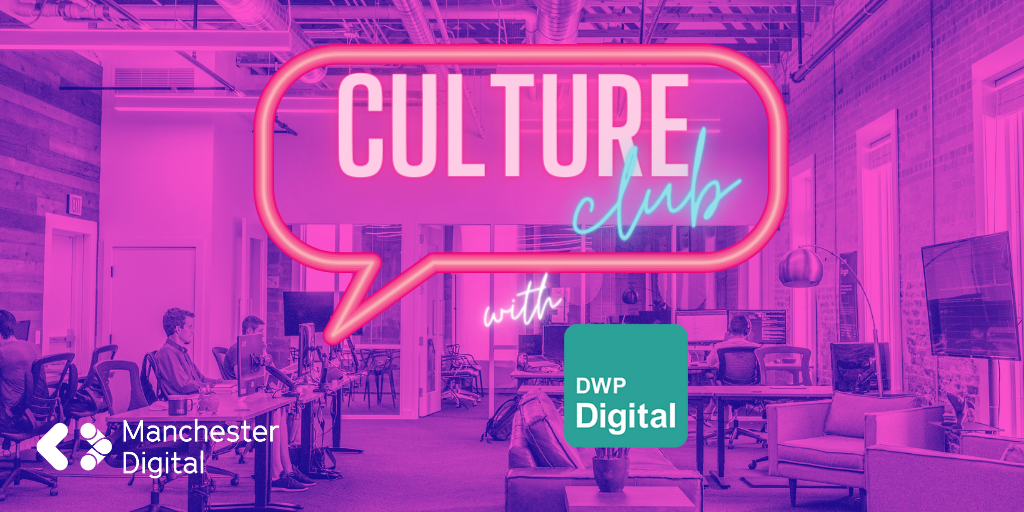 As the UK's biggest government department, DWP Digital are building digital services that almost every person in the UK will come into contact with at some point. DWP Digital are becoming known as a place where talented people can really put their skills to the test, but what is it really like working there?
To find out, we invited DWP Digital to join us for our latest MD Culture Club as we interviewed a talent lead, a new starter and a long term employee to discover more about the attitudes and behaviours that make up the culture of the organisation.
The talent lead…
Pete Sweeney, Lead Recruiter
Can you tell us a little bit about the company, before describing the culture at the organisation?
DWP Digital is the digital arm for the Department for Work and Pensions (DWP). We're responsible for welfare, pensions and child maintenance policy, transacting around £170 billion in payments each year, operating out of more than 800 locations and employing over 83,000 people.
We also run one of the most complex IT estates in Western Europe with the support of our technical specialists in areas including infrastructure, data, engineering, product design and architecture. We're building a reputation for pushing the digital agenda and delivering some of the largest technology projects in Europe through our digital services.
Since the start of the COVID-19 pandemic, our priorities have been getting money to the most vulnerable in society, safeguarding them through this difficult time. Now more than ever, our work is making a difference to millions of people. We're always finding new ways to use our technology, expertise and innovation to help those who need it most.
All of our people are aligned to a community of practice which brings together colleagues with similar skills experiences and career aspirations. Communities - across the organisation and wider government - meet regularly to share knowledge and learn from each other in friendly, informal environments.
Our wide range of work requires a diverse mix of cultures, perspectives and ideas. For us to succeed, we need our people to be at their best and feel comfortable being themselves at work. Wellbeing is a priority with us, not an afterthought.
How have you gone about maintaining company culture since the move to remote working and what do you think will be the lasting impact of the pandemic with regards to your culture?
We're really lucky that DWP is well set up for remote working. We already had all the tech and tools we needed to work from home. Usually we work in in 6 digital hubs across the country, so connecting and collaborating via video conferencing software wasn't new to us. But we'd never done it at this scale before, and so routinely.
It's been an adjustment, but it's working really well. In practical terms, that's thanks to our colleagues who have been able to deal with the extra strain on VPNs and similar, and to roll out great new collaboration tools. I know lots of us are missing the face to face interaction and the buzz in the hubs, and our teams are working hard to recreate that, stay connected and to make sure everyone is going okay during this weird time.
What this means for the future? We don't know right now, but it is certainly having an impact on how we think about how we deliver and how our teams work together.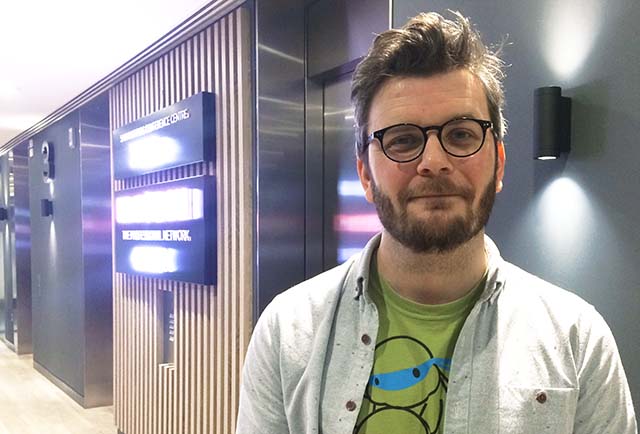 How does the company go above and beyond to attract and retain tech talent?
We have an in-house specialist recruitment team who are focused on getting our roles out in the right places, and making sure the right people see them.
DWP has a really strong offer – our benefits are great, with something for everyone. We're really family-friendly, we have flexible working hours and flexible working options. We're a massive organisation, working on so many projects across so many technologies and disciplines so you can enjoy the diversity and variety of working in tech, while getting the benefits of a Civil Service career, pension and benefits.
It's our job to make sure the best people in the marketplace know about DWP Digital and what we do here, and think about us as a legitimate, preferred option. In DWP Digital you can apply your tech skills to products and services that provide support to people and empower them to achieve better outcomes. People come to work for us because they want to work with great tech and build stuff that matters that will be used by millions of people, in an environment and culture where you can bring your real self to work, and where it's easy to balance life and work.
Some people join us, take the experience and then head back into the market for something different. But our offer, and the quality of work, means that lots of people want to stay in DWP Digital for the long haul.
What does the future look like for the company and its employees?
We have a full programme of work planned to improve services for both our customers and colleagues between now and the end of the year.
We also have a broad benefits package built around our work-life balance which includes family-friendly policies, flexible working, discounts and savings, sports and social activities, learning and development opportunities and career progression.
Not only this, but our digital services provider, BPDTS Ltd, will be moving into the department next year, planned from 1 July 2021. This will bring together colleagues from BPDTS and DWP Digital to create a single, stronger digital function which is greater than the sum of its two parts.
There's no doubt that DWP Digital is becoming a place where talented people can grow and thrive at the cutting-edge of their industry. I recommend if you're looking for a digital or technology job with lots of opportunity and real social impact, you'll find a stimulating and fulfilling career with us.
The new starter…
Kay Dzivhani, Senior Strategic Capability Planning Manager
Can you describe your role at the company?
I'm the Senior Strategic Capability Planning Manager at the Department for Work and Pensions (DWP) digital department, DWP Digital. I'm responsible for overseeing a resourcing team that looks after the DWP skills management project, performance measurement reporting and designing a workforce capability strategy that enables DWP Digital leadership teams make the right data-driven decisions on investments and resources, to enable our customers' needs to be met.
My day-to-day activities generally involve extensive stakeholder engagement and leading the strategic capability and performance planning for around 4,000 digital civil servants and their respective function and practices to improve business performance. This involves the delivery of transition programmes, projects and services to drive the improvement of digital capability standards within DWP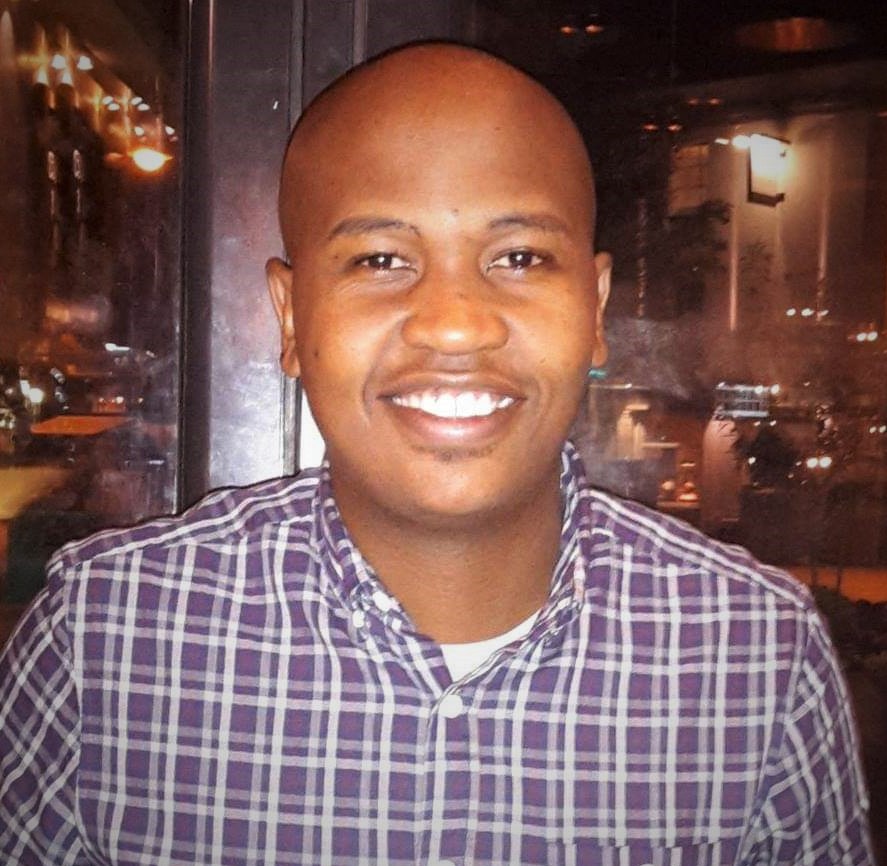 What was it about the organisation that attracted you to the role?
I've got over 10 years' extensive private sector experience as a Senior Manager, and have capability across the full spectrum of Workforce Management including, Workforce Planning, Talent Acquisition, Contingent Workforce Management, People Analytics and Organisational Design. I've always had a desire to use my experience in the public sector and whilst I was conducting some research on public sector bodies, I read about all the exciting new work DWP Digital was embarking on as well as existing team members' blogs expressing how great a department it was to work for.
Furthermore, DWP Digital's apprentice programme was in its infant stages and you could already witness all the great opportunities being offered to existing and external candidates to take up a new career path within the world of digital. I strongly feel DWP got its messaging right and has been successful in attracting a diverse range of people, increasing the department's digital capability and creating several new job opportunities.
It's also worth noting that DWP is a truly supportive department that enables its people to have a good work-life balance and offers a range of support for mental wellbeing.
Can you describe the onboarding process you've experienced?
I've heard many stories from previous public sector employees around the challenges and time public sector bodies take in onboarding employees. In the case of DWP, I was really impressed at the speed of onboarding and the candidate experience managed by the DWP Digital recruitment and onboarding team. The communication was clear and consistent and within my first week of employment, I was given an induction on the team and Civil Service Code, which I found vitally important.
DWP additionally offers tailored "digital team onboarding" events for all new starters that details the overall structure of the department and its objectives. It also features a talk from a member of the executive leadership team, enabling new starters to network and engage with other colleagues from different teams and practices.
My time here at DWP Digital so far has been informative, inclusive and educational and I'm looking forward to 2021 and the challenges and opportunities it will bring.
The long term employee…
Rachel Woods, Lead Product Manager
Can you describe your role at the company?
I'm a Lead Product Manager working on Universal Credit. It's such a big and complex service delivery that I work with a large team of Product Managers and multiple product delivery teams in Manchester, Leeds and London. We're responsible for prioritising work to improve the Universal Credit service. I work closely with stakeholders to understand their needs, including policy colleagues, operational colleagues, security colleagues as well as landlords, medical professionals and charities. These needs are considered and prioritised alongside the needs of our end users – those people who claim Universal Credit.
I work with amazing multi-disciplinary agile teams who then take those priorities – we use problem statements – and they research, hypothesise, investigate, design, prototype, test, iterate and build ways to resolve those problems. User-centred design is at the heart of what we do and we are continually monitoring and taking feedback from the service so that we understand whether the changes we have released are meeting our users' needs.
You've been at the company for a number of years, can you tell me what has kept you at the company for so long?
I've been with DWP for over 14 years and three things have kept me here:
A really strong sense of purpose and contribution. This is the big one for me. If I look out the window I can see the people who are benefiting from the work that we are doing, supporting people when they cannot work and helping them back into work when they can. This holds true all the time but during the COVID-19 pandemic has been even more profound. Universal Credit saw a huge increase in applications at the start of the first lockdown and has been a safety net for many people over the last year.
The people and the teamwork. I love how passionate everyone is about providing the best services for our users.
Variety; I've had so many different jobs here from Jobcentre Manager to Policy Adviser and working in the Secretary of State's office. I've enjoyed all those roles but I love being a Product Manager and part of DWP Digital the most, as no other role has allowed me to be so close to the people using our services and so close to the policy decisions about the services we offer.
What would you say to a person considering joining the company?
If you want a job with real purpose, you'll find it here at DWP Digital. If you:
have a passion for helping people and head for solving tricky problems
want to see real changes in the world based on the work you do and are ready to work hard to make them happen
enjoy working with other people and recognise the power of collaboration
want to use technology for good and are excited by all the possibility and love to keep learning more
are curious about the way things work and are willing to question what other people accept
can make really tough choices and help others understand why and be strong enough to do it all again the next day...
Then you should come and work with us!
To find out more about working for DWP Digital, click here.
If you're a member and would like to take part in a future edition of our Culture Club series, please contact thom@manchesterdigital.com.