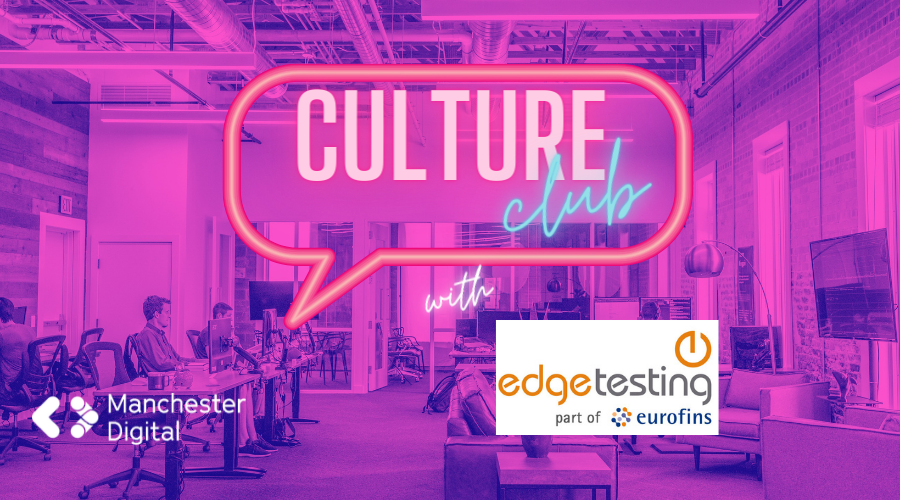 Joining us for the latest edition of MD Culture Club are Edge Testing, the UK's largest independent software testing company.
We caught up with 3 members of the team - a talent lead, a long term employee and a recent starter - to find out more about their values, company culture and what it's like to work there.
The talent lead...
Zoë Pluckrose-Norman, Head of People UK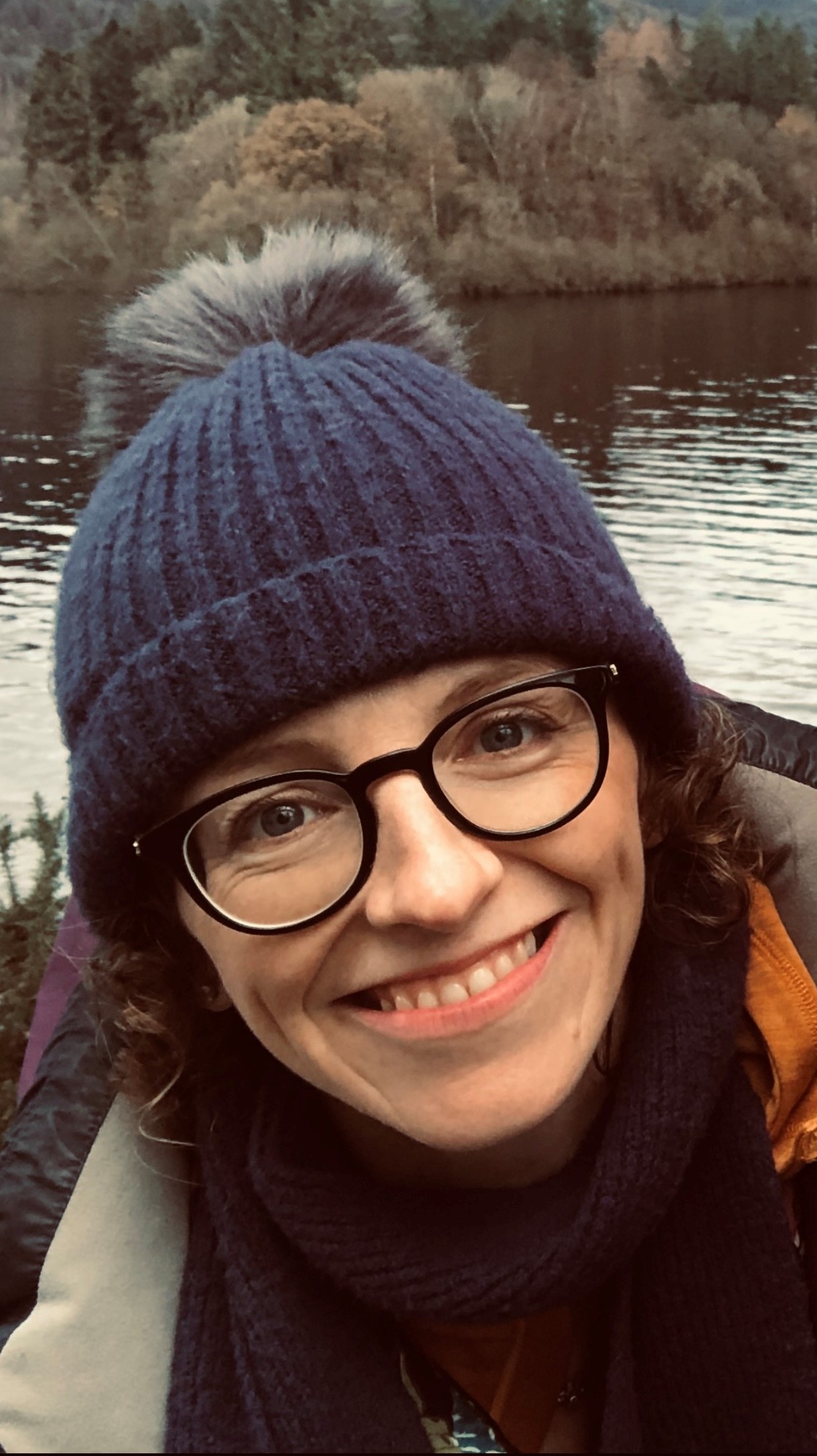 Can you tell us a little bit about the company, before describing the culture at the organisation?
Edge Testing was established in 2007 and from the relatively humble beginnings of two testers setting up their own business – this has grown to a workforce of over 200 colleagues with clients such as Heineken, Google, Department of Health and the Home office to name a few. Edge has offices throughout the UK including Manchester & London.
I recently heard culture being described as what people think feel and do most of the time. There is a real family feel within Edge and this links back to Edge's roots in Glasgow. Edge Testing merged with a global testing in 2018, to become the largest leading Testing and quality assurance specialist. Eurofins provides testing services across the globe, and has grown from one laboratory in France to over 50,000 colleagues. The Edge management team have worked really hard to keep what is unique about Edge – which is that family feel with a focus on colleagues developing and growing in the business. Personal connections are especially important when you work within a consultancy firm - the one to one personal contact from the Managing Director Sharon Hamilton to all Edge colleagues at the beginning of lockdown really demonstrates that "personal" approach.
Although I don't get to see our Edge colleagues on daily basis as they work on clients sites ( remotely), I know from my conversations with colleagues across the UK, that our colleagues are passionate about the work they do for their client – and can see the difference it makes. Our colleagues are able to be part of two teams – the Edge team (almost the mothership) and their client.
How does the company go above and beyond to attract and retain tech talent?
We use the stories from our young people to attract new talent – really working on the principle that our young workforce know what will appeal to those coming into the industry. We have a youth forum which is a key part of our Investors in People (IIP) gold accreditation. This group is all about supporting us to continually improve the experience of working at Edge for all colleagues, but especially our young colleagues. Due to our size, we are able to offer flexibility in training paths – but we are also able to utilise our partners in Europe to offer a wider range and scope of training – for example a number of our trainees who we recruited earlier in 2021 – will be attending online training delivered via our European testing team. We also offer more than technical training , for example coaching and mentoring for our colleagues who act as a buddy to new trainees coming into the business.
I recently spoke to one of our trainees Klaudia Dziubek ( check out her blogs on LinkedIn) and she said that after 6 weeks of pretty intensive training ( all delivered for the first time ever remotely) that it had been a great experience and described it as being "just the beginning of the exciting adventure in the Software Testing industry".
For anyone who i interested in starting a career in software testing, we will be opening our Autumn trainee intake in late July 2021. Check out our website/facebook page for more details.
What does the future look like for the company and its employees?
The future looks bright as Edge testing will be looking to work even closer with other Eurofins business – for example our Cyber security business called Commissum with offices in Edinburgh and Birmingham, and with those closer working relationships we can start to offer rotations into Cyber so trainees get exposure to Cyber testing.
We are all the time asking and listening to feedback from colleagues across the business to make sure we are continually looking to improve the experience of working for and with Edge Testing.
The long term employee...
Shradha Senpatrick, Test Consultant

Can you describe your role at the company?
I am a Test Consultant with Edge and also a Career Mentor.
As a Test Consultant, I work full time on a client side managing multiple projects for a financial services business. I also help new starters to familiarise themselves with the client and their ways of working.
As a Career Mentor, I help my mentees realise their career aspirations and help them find ways to get more training, if needed.
You've been at the company for a number of years, can you tell me what has kept you at the company for so long?
I have been with Edge for 3 years now and I appreciate the effort they put in to get their employees up to speed with training and new skills. I have had a chance to get training in Selenium and I am now able to do automation in my current projects, which is incredible given how averse I was to coding before!
I have mentored testers in the past and really enjoyed the process so I was really glad that Edge had a Career Mentorship programme to help new starters.
I have also been interested in training new starters and with Edge offering the Train the Trainer courses, this is very exciting for me.
I have had support and been offered encouragement and advice throughout my tenure, be it on my current situation or aspirations, which has been a real positive for me.
What would you say to a person considering joining the company?
I think Edge has a really solid Academy programme which enables newcomers in the industry get a feel of what testing is all about. Getting this training and then applying it on projects not only gives them a chance to hone these new skills, but this would help build up experience and confidence in this new career.
Edge offers a range of Tech/People training skills which are a really good mix to help anyone with what they want to achieve in their career.
The new starter…
Neelima Kondeti, Senior Technical Consultant

Can you describe the onboarding process you've experienced?
Onboarding process went very smoothly and successfully with Edge as it has been 100% virtual.
The process helped me to adjust to my new job/role quickly and to learn the attitudes, knowledge, skills etc.
The inductions and the team has helped me to give my best to the client.
What was it about the organisation that attracted you to the role?
Edge Testing Solutions is one of the leading software testing providers, Moreover, it operates different services with multiple clients and with multiple domains. Edge offers the chance to explore personal and professional passions. I felt there was more scope and a lot of learning on offer.
I would recommend Edge as a great place to work.
Can you describe your role at the company?
Some of my roles at Edge are:
Displaying a positive attitude with both Edge Testing and the client contacts and being professional in all aspects.
Rapidly absorb information and applying knowledge effectively.
Completing testing tasks and phases on client projects within set and reasonable timescales to a high level of quality.
Identify areas where to improve testing processes, and therefore quality of the overall end product.
Improve and continuously implement effective communication with clients, suppliers, partners, and other IT team members.
Showing self and group motivation.
To find out more about Edge Testing, click here.
If you're a member and would like to take part in a future edition of our Culture Club series, please contact thom@manchesterdigital.com.