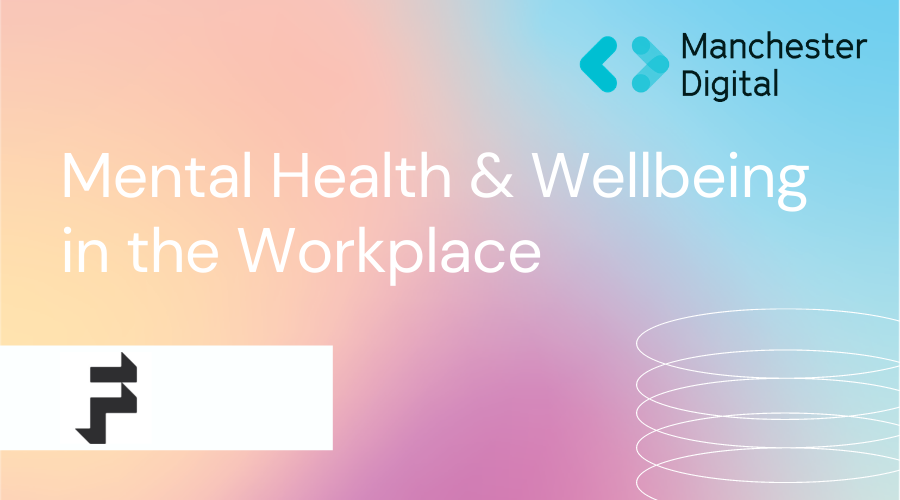 Mental Health Awareness Week 2021 takes place between 10th May and 16th May, and all through the week we'll be sharing how some of our members are promoting good mental health and wellbeing within their businesses.
Next up, we spoke to experience design agency Foolproof, who tell us about the practices and initiatives they have in place to support their employees from flexible working and recovery days to dedicated wellbeing team and in-house mental health experts.
How does your business go about supporting your employee's mental health and promoting wellbeing?
We have recently set up a wellbeing team to promote all areas of wellbeing throughout the entire business with weekly comms.
We tend to have a monthly wellbeing theme to focus on the areas that our team have requested or are in need of and send out messages via emails, Slack. The messages are reinforced verbally during company-wide team meetings.
Simple measures such as hydration/rest reminders have received a great response from the team who often feel 'stuck at their screens' – this issues a reminder and even permission to move, drink water, eat a nutritious and balanced lunch etc.
Foolproof is fortunate to have Perkbox through which there are a multitude of different wellbeing perks and discounts from meal boxes, to gym memberships, and online platforms as well as an employee assistance programme.
Through our private medical insurance, we have access to a 24 hour GP helpline, a 24 hour stress helpline and back care with Back to Better.
We advocate using wellness in action plans across the team and these are often used by those who fear they are struggling with their emotional wellbeing.
Are there any measures that you have put in place over the past year in order to protect and support your employee's mental health following the move to remote working?
Soon after the coronavirus pandemic hit, we ran a comprehensive survey with our entire team in UK and Singapore to see how they were affected by working from home and Covid. This led us to run several Smart Lunches (lunch & learn) on resilience, sleep and healthy working from home habits.
Kate who is part of our wellbeing team has regular check ins with anyone who is struggling with their mental health or emotional wellbeing and we encourage our line managers to have separate wellbeing 1 to 1's with each of their team to see where the business can better support them.
The survey revealed where there were gaps in our wellbeing offering and we are now in the process of training our Line Managers in mental health awareness.
What support is available to your employees who may be struggling?
We have an employee assistance programme which offers helplines, online resources and information.
Our head of HR is a fully trained mental health first aider and Kate will reach out to anyone who may be struggling to see how best we can help them.
As mentioned, we offer wellness in action plans (WAPs) which enable employees to take back control of their wellbeing at work, set boundaries and agree with their line manager and HR how best to work.
Are there any ways that your company culture encourages healthy habits amongst your workforce?
When working in the office, staff would leave words of encouragement or kind notes in an appreciation jar for other staff members. We wanted to keep this going whilst adapting to the WFH lifestyle so created Appreciation Charlie - a virtual version of our office based anonymous-appreciation notes. They are a non-binary virtual messenger that sends anonymous or signed appreciation notes from and to employees. We've found this is a simple, yet very effective way so show recognition across the team.
Now we are primarily based at home, our Slack channels and our team meetings have become vital avenues of communication and sharing with each other. We regularly make team meeting announcements and use our wellbeing channel on Slack to engage the team.
We also offer recovery days for those who have been working flat out and need a day between projects.
Flexible working has been popular over the last year, especially with parents who have had to home school. Foolproof has always allowed flexible working, but last year, it was important to remind people they are not robots and that self-care is just as important as Earning.
Our wellbeing Slack channel is full of posts on wellbeing, mindfulness and tips on how to be healthier. We also have one dedicated to gardening, cooking, climate change, diversity & inclusion, confidence - it's yet another way to bring people together, to discuss their passions and feel less isolated.
We are looking forward to returning to the office as there is always a selection of fresh fruit, herbal teas and healthy snacks on offer to keep the team feeling energised.
What initiatives or perks are available to your employees, and how important do you think these are in the promotion of mental wellbeing?
Perkbox – a multitude of free and discounted perks and it will soon offer a wellness hub for the team to access.
Percipio – online training videos and courses which cover a huge amount on emotional wellbeing such as stress at work, building resilience at work and
Cake Friday – before the pandemic we used to meet in each office and have half an hour of cake / treats and just chat. We've made the effort to keep these going virtually with interactive games and quizzes on several different topics such as general knowledge, pop culture, sport, art and history.
Holy Flow Days (company away days) – again these are virtual, but we have been conscious to spend a similar budget; offering takeaway vouchers, gifts at Christmas, an Awards Ceremony and even an interactive panto! During HFD's, staff are always encouraged to get active around the house whilst dialed into the call.
Smart Lunches – our lunch and learns were held weekly prior to lockdown and we have endeavoured to keep these going with a mix of lunches and breakfasts. What has been heartening to see is that there has been a focus on learning and development which we know adds value to our team and can really boost their wellbeing.
For instance we've had Smart Breakfast's/Lunches on eco-friendly impact, historical art for Black History Month which opened a conversation for how different designs are interpreted, on improving sleep, building resilience and keeping chickens!
A new initiative called Confidence Collective recognises unspoken insecurities in the workplace such as imposter syndrome or seeking acceptance by conforming to an extroverted persona. This has allowed a few employees to share their experiences with fighting uncertainties to master confidence.
It's important that staff are treated as people not just employees to make sure the quality of their wellbeing is exceptional whilst working. We've continued to show recognition through long service awards at 5 years and 10 years with several of our longer serving team members taking sabbaticals this year. Birthday announcements are consistent and staff members receive gifts from their immediate team for significant birthdays such as 25, 30, 40, 50 or 60.
When we take initiatives like this, we're meeting more personal needs which could have a positive impact on wellbeing for all individuals at the company.
How do you ensure your employees achieve a healthy work/life balance?
This is a tough one due to the global nature of our business and we don't always get it right, however, we promote flexible working, line manager check-ins and reaching out to the wellbeing team with any concerns.
If someone appears to be working very unsocial hours, we will check in with them to see what pressure they are under and how we can alleviate that.
Line manager training is key to ensuring employees have a healthy work and social life balance. If line managers have a regular check in that's balancing an overview of daily work responsibilities and casual chats about interests, it gives employees a level of fluidity on their workdays, so they don't feel as robotic.
What advice would you have for startups or small businesses who may not have any mechanisms in place currently to support their employees?
Budget for fun stuff – such as Cake Fridays, no meeting Fridays, an hour each day of no screen time whatsoever, Wellness Wednesdays, virtual massage classes – perhaps make it unique to your business.
A wellbeing representative – internal or external so people know who to go to when they are struggling to make sure everyone is aware of what is on offer and what they can get and how to access it.
Wellbeing resources – there's lots of free information from reputable sources such NHS, MHFA, MIND which we use to educate our team and share learnings on.
To find out more about Foolproof, click here.
If you're a Manchester Digital member and would like to share your organisation's approach to mental health & wellbeing, or would like to take part in future features, please email thom@manchesterdigital.com.