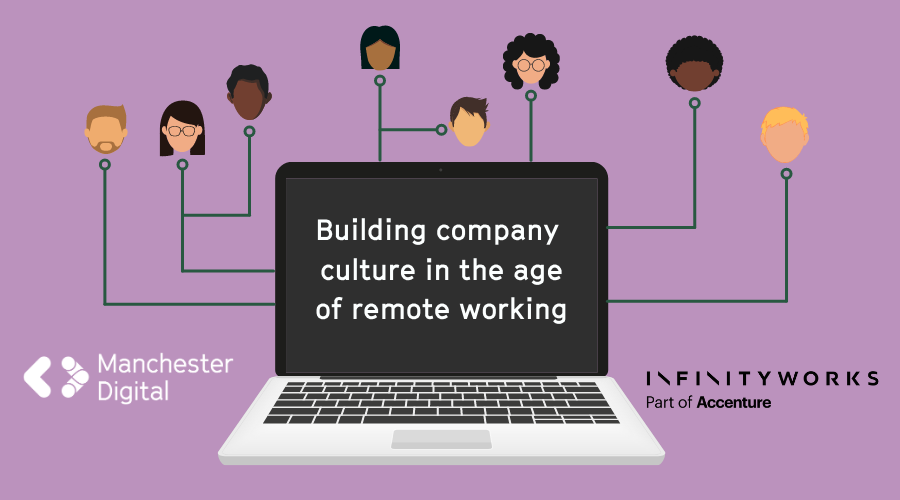 This is the fourth in a series of editorials exploring how Manchester Digital members are building and maintaining company culture in the age of remote working.

We sat down with Pete Coulter, Operations Director and Charlotte Goulding, Director of People to hear how Infinity Works, which employs more than 70 people in Manchester, is building culture in the age of remote working.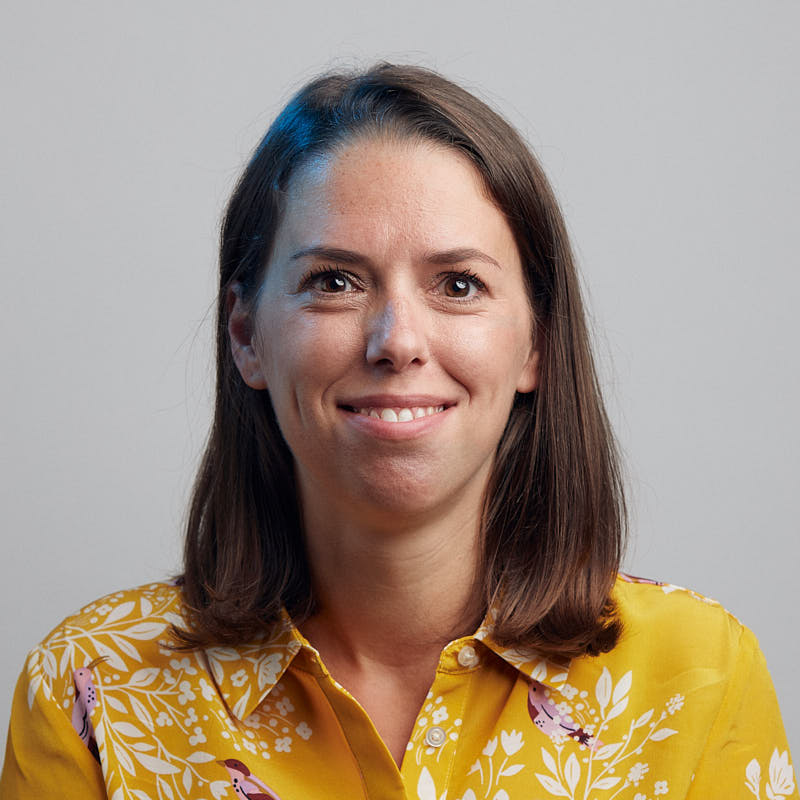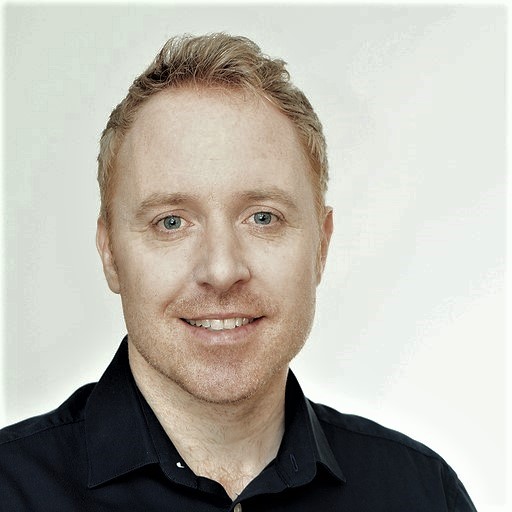 It was fascinating to hear how Infinity Works is building new mechanisms to help people look after their wellbeing while working remotely. The digital transformation consultancy has taken on the responsibility to help staff take care of their mental health and feel a general sense of purpose.
Charlotte and Pete discussed the effects remote working has on our wellbeing, how new teams have gelled remotely, and what Infinity Works' plans are when lockdown restrictions are removed.

Remote working

Talking about what the company has experienced during the last 12 months, Pete said: "Infinity Works has learnt a huge amount since lockdown began. Before the coronavirus pandemic, people occasionally had the freedom to work remotely and then suddenly, almost overnight, most companies had to go 100% remote. It's safe to say that the general perspective on remote working has shifted."

Charlotte admits that leaders at Infinity Works have recognised the risk of video call fatigue as throughout lockdown there has been an easy temptation to run all meetings through either Google Meet, Zoom, or Microsoft Teams.

"It's important to sometimes ask ourselves: could we do this chat over a phone call?" Charlotte explained. "We understand that face-to-face meetings are important, but we're always looking at how we can design a better virtual experience. A way of working together albeit still in a video space."

This sentiment has trickled down to the Infinity Works onboarding experience, with the company hiring more than 125 people since the pandemic started.

Infinity Works champions teamwork and how teams fit into its community. A great example is how students from the Infinity Works Academy – a 12-week training programme that helps people start a career in the tech sector – worked together under difficult circumstances.

Charlotte explained: "Meeting people for the first time in a new job can be daunting, especially if it is their first proper job. Understanding the nuances of how people work together and how to match personalities becomes increasingly harder when every interaction takes place virtually.

"Our recent intake of Academy students embraced Discord, which is typically used as a communication method in the gaming community, to work seamlessly together on projects. It was a great way for them to gel and co-operate with each other in a virtual world. A few of them then ran a talk to the whole company about the success of using it and other people have now adopted Discord."

From speaking with Charlotte and Pete, it became clear that ways of working have developed compared to this time last year. The company has implemented new ways of working, driven by its people, to increase its flexibility.

Infinity Works encourages an environment whereby the success of one party can make all surrounding parties better off. In this case, instead of begrudgingly having to use technology selected by senior management, people found the tools which worked best for them.

Wellness

Infinity Works' approach to health and wellbeing has also changed during the last 12 months.

It is reported that across the UK many people are experiencing severe isolation, a feeling that is perhaps new to most people. On the flip side, many are struggling with the added pressure of having to balance working from home with looking after their children. People are expected to engage their children in the necessary learning whilst juggling their usual responsibilities.

How does an employer react to these issues?

Charlotte and Pete shared with us how they are looking at wellness through a broader lens, particularly how they can look after their peoples' mental health, sense of purpose, and social wellbeing.

Charlotte said: "Through our mental health champions, awareness weeks, and allowing people to share stories and be vulnerable, we're helping build a culture that has a sense of community – one that tries to be accessible and inclusive.

"More than 440 people now work at Infinity Works, all of whom can join the variety of employee networks that are growing and expanding. The networks help people interact with colleagues, share knowledge, and reduce the negatives of remote working. We have found the initiatives are helping people to create unique work."

Assessments at Infinity Works have shown that there has been an increase in people talking with each other. The use of mental health champions is helping open up one-on-one chats, and the People Operations team have been reaching out to everyone regularly to find out how things are going. The calls aim to understand general feelings, whilst discovering nuanced issues such as people's home desk space and whether it is comfortable.

Pete added: "We understand that we can't fix everyone's problems, but we can help empower people to get the most out of their job. Our leadership approach is built on being authentic and sharing our challenges and how we're overcoming them – everyone is in a similar situation."

In essence, through continuous conversation, Infinity Works focuses on understanding peoples' circumstances and supporting people to be able to work safely and productively while at home.

Future of working

Finally, Pete shared with us some of Infinity Works' plans around returning to the office.

"In reality, no one knows what will happen next and what the 'next normal' will look like," he said. "It will take a brave company to go back to strictly being back in the office 9-5, five days a week, but at the same time, not everyone wants to go fully remote.

"We recognise that everyone is different and we want to give our people the choice. Our offices will remain open to give people a space to interact with colleagues. We are searching for a new office in Manchester which will help create an environment that supports collaboration when they do want to come in."

While speaking with Charlotte and Pete, it was clear that decision-making at Infinity Works has trust at the heart of it, and they trust their people to deliver work from wherever they feel most comfortable.

It was refreshing to learn how Infinity Works has and is continuing to approach remote working. Over the next few days, you can read more about how members of Manchester Digital are Building Culture in the Age of Remote Working.

To find out more about Infinity Works click here.
If you're a Manchester Digital member and would like to feature in future features, please contact thom@manchesterdigital.com. Not a member? Find out more about the benefits of membership here.