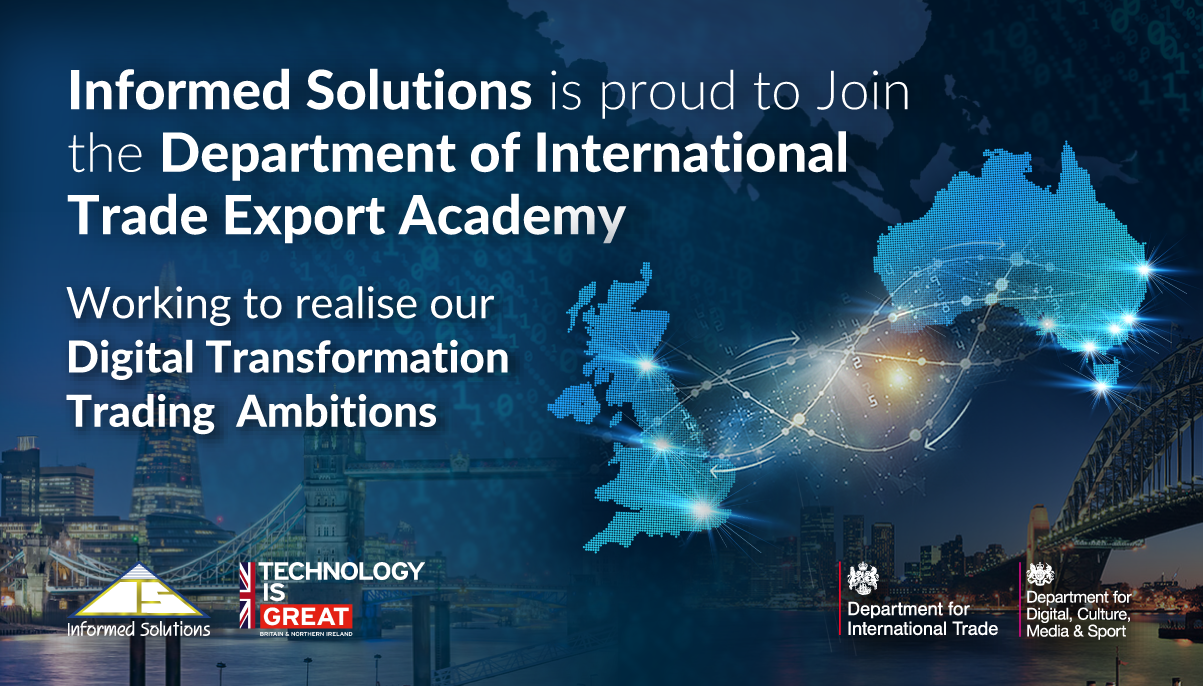 Informed Solutions is one of 30 British tech companies announced as the first participants in the Department for International Trade's (DIT) new Tech Export Academy programme launched this week.
The new Export Academy was launched in June 2020 at London Tech Week Connects by Secretary of State Liz Truss. It will see the first two cohorts of digital and smart city technology firms participate in a 9-month programme that will provide a package of support to help them expand and grow their business in the Asia Pacific region.
108 companies applied for the programme across smart cities capabilities, from smart mobility and infrastructure to smart buildings and cyber security. An independent panel selected the successful companies based on the strengths of their products and services, their focus on exporting to the Asia-Pacific region and their commitment to diversity and inclusion, a key priority for DIT and the tech sector more widely. The 30 successful companies are based across all 4 nations of the UK.
Informed Solutions Group CEO, Elizabeth Vega comments: "We are delighted to be selected as part of the very first Department of International Trade Technology Export Academy. We thank the Department's technology sector team for all the support, encouragement and facilitation that we are receiving as we pivot our operating model and adapt to doing international business in a post-COVID world.
Minister for Exports, Graham Stuart MP said: "Congratulations to the brilliant British smart cities businesses chosen to take part in this ambitious scheme. The programme will help the companies unlock their export potential and get a foothold in one of the fastest-growing regions in the world.
"There is an increasing global demand for smart city technology, as we design urban environments that better suit the needs of 21st century life, from transport to energy to residential design. It is businesses like these joining the programme today that are working on and discovering the best solutions.
"I look forward to seeing the outcomes of this scheme, and what opportunities these innovative businesses grasp over the next 9 months".
Her Majesty's Trade Commissioner for Asia Pacific, Natalie Black said: "Smart cities technology is a key area of interest across Asia Pacific. Governments and corporate businesses are keen to collaborate so I am delighted the Tech Export Academy has chosen to focus on this region first and look forward to supporting the first 30 selected companies in growing their business in this part of the world".
Learn more at https://great.gov.uk