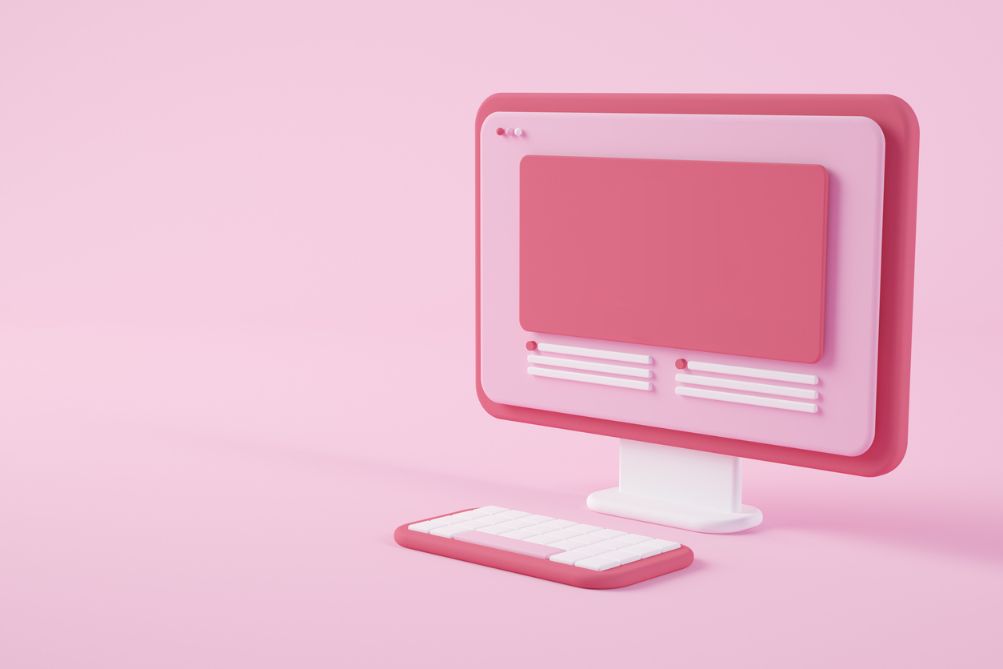 Picture this, you have recently been tasked with project managing the setting up of a website for a client, and you are feeling a little bit intimidated. The fear of messing up keeps creeping in! Don't worry, KUB Digital is here to help you shake off those fears and guide you through the steps to take in order to achieve your goals of project managing a website build for a client.
Before you shut down your laptop, grab a cuppa, and read on, because we are about to dive into the five steps to managing a website build for your client or business.
Step One: Kick-off Meeting
Before you start anything, plan to have a kick-off meeting with your client to discuss the website project.
During the meeting, you will discuss key issues such as project timelines, the roles and responsibilities of the stakeholders involved, the goals and objectives of the website, and the target audience, among other things.
Make sure everyone is on board with the project and has a clear understanding of what is expected of them during this process.
A website can perform many functions, so it is imperative that you qualify what it is that your client wants from it, what is expected of it, how it's going to be used and what data you'll want to analyse.
Step Two: Content Collection and Development for the Website
After the kick-off meeting, start collecting and developing content for the website. This can be from the existing site, an old site or completely new content that will need to be created.
You will need to put together a site map that determines how the site will be structured, the pages that are required, and the content that will go on each page.
We suggest that you develop a content strategy and plan before you start on the wireframe design so that you understand what content will go where.
Just like building a house, you must have the foundations in place first before getting the decorators in!
Step Three: Wireframe Design
Now that you have the content, it's time to plan out the site structure and positioning with wireframes.
The wireframes give an outline of the website's layout, such as where features such as images, logos, contact forms, and calls to action (CTA's) will be positioned.
This will ensure that you and the client are in agreement on the website's general look, feel, and functionality before you move on to the website build.
Step Four: Website Build
When the wireframes are approved, it's time to start building the actual website. We recommend that you use a Content Management System (CMS) such as WordPress or Joomla and a Theme Builder like Elementor or Thrive.
This will make it easier for you to manage the content, update the website and change the design where necessary.
As you build the website, make sure that it flows and is user-friendly, then check that it's responsive and optimised for search engines.
Be sure to double check all the legal documents, privacy policies and T&Cs are present and accessible on the staging site.
You can try this on a staging site first, to test what works and what doesn't without damaging your website build.
Step Five: Go Live
Once you have done all the quality checks, make sure the client gets a chance to go through the staging site before the website is set to go live.
This ensures that any last-minute changes and adaptations can be made and tested, while the various stakeholders get a chance to input their feedback. Before going live, ensure that all your backing-up procedures are up-to-date and the website's sitemap is submitted to relevant search engines.
During the release, keep a close eye on the website's health to ensure that everything works correctly and fix any issues if needed.
To examine the health of your website and identify any issues to fix, we advise utilising SemRush.
And we recommend using Google Search Console to examine the structure of your sitemap and if any of the pages can't be indexed for Google SERPs.


Conclusion
Congratulations! You've successfully project-managed setting up a website for your client or business. The steps we have shared are not distinctively chronological, but following a similar pattern will get you to the finish line.
Setting up a website is no doubt an exciting project, and it may seem overwhelming, but we hope that we have equipped you with the skills and knowledge that are essential when project managing a website build.
We also have a guide on helping you, or your client, find a website developer for building websites here.
If you need any help from KUB Digital, contact us today for a free discovery call.