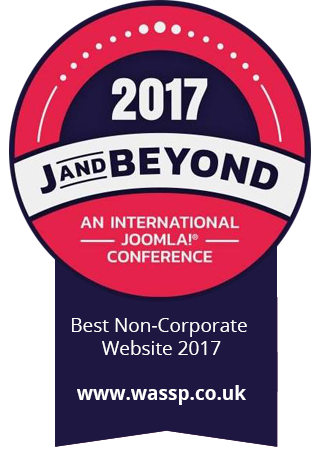 The annual Joomla! developers conference feature the "Oscars" equivalent for the global Joomla CMS community (appropriately named "Joomla! Open Source Creative and Artistic Recognition Awards" or J.O.S.C.A.R.S).
The event attracts around 200 of the top Joomla minds from more than 30 countries worldwide, including developers, site integrators, users and enthusiasts.
The winning site, judged by an International Jury, was created by ConCom for a public sector organisation in the North West of England. Shortlisted from among 50 entries globally, it caught the eye of the judges for its style, functionality across multiple devices and for being aesthetically pleasing.
ConCom's Andy Connell, who attended the Conference, said he was delighted – and a little shocked - by the announcement.
"The competition was pretty fierce, so to say it was a pleasant surprise would be an understatement," he said. "The Joomla Content Management System has itself been voted the best open source CMS system worldwide for the last three years. I've been a big fan of it for a long time and have used it to build a wide range of sites for clients both in the UK and internationally.
"To have now won such a significant award is a fantastic accolade for ConCom Web Design. But suffice to say, we won't be resting on our laurels. This recognition will give us all the encouragement we need to produce more and more award winning websites," Andy added.
"You never know – next time it could be yours that's up there in lights!"