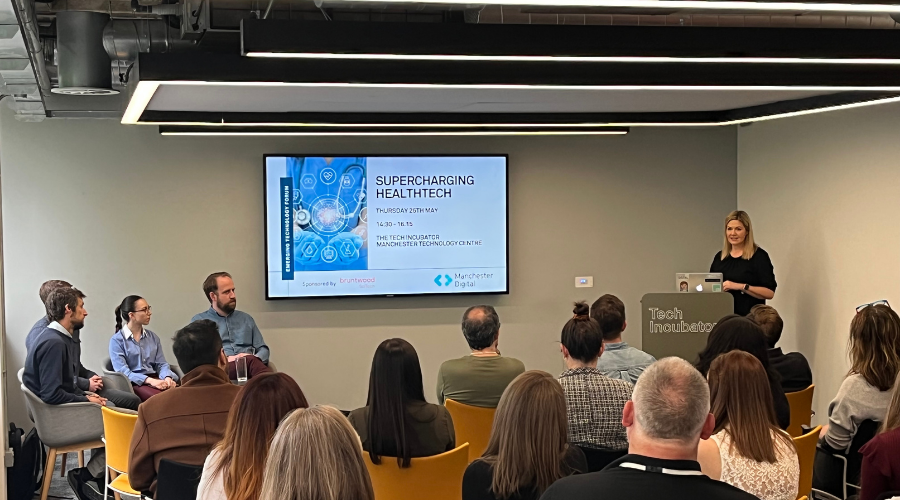 On Thursday 26th May 2022, Manchester Digital hosted its latest Emerging Technology Forum at the Manchester Technology Centre, our first event focused on healthtech.
Greater Manchester has established itself as an international hub for healthtech and medtech innovation in recent years, so it was fantastic to welcome guests for an afternoon of networking and talks delivered by industry experts on some of the work being carried out in this sector here in Greater Manchester.
This event was sponsored by Bruntwood Sci-Tech and featured guest speakers: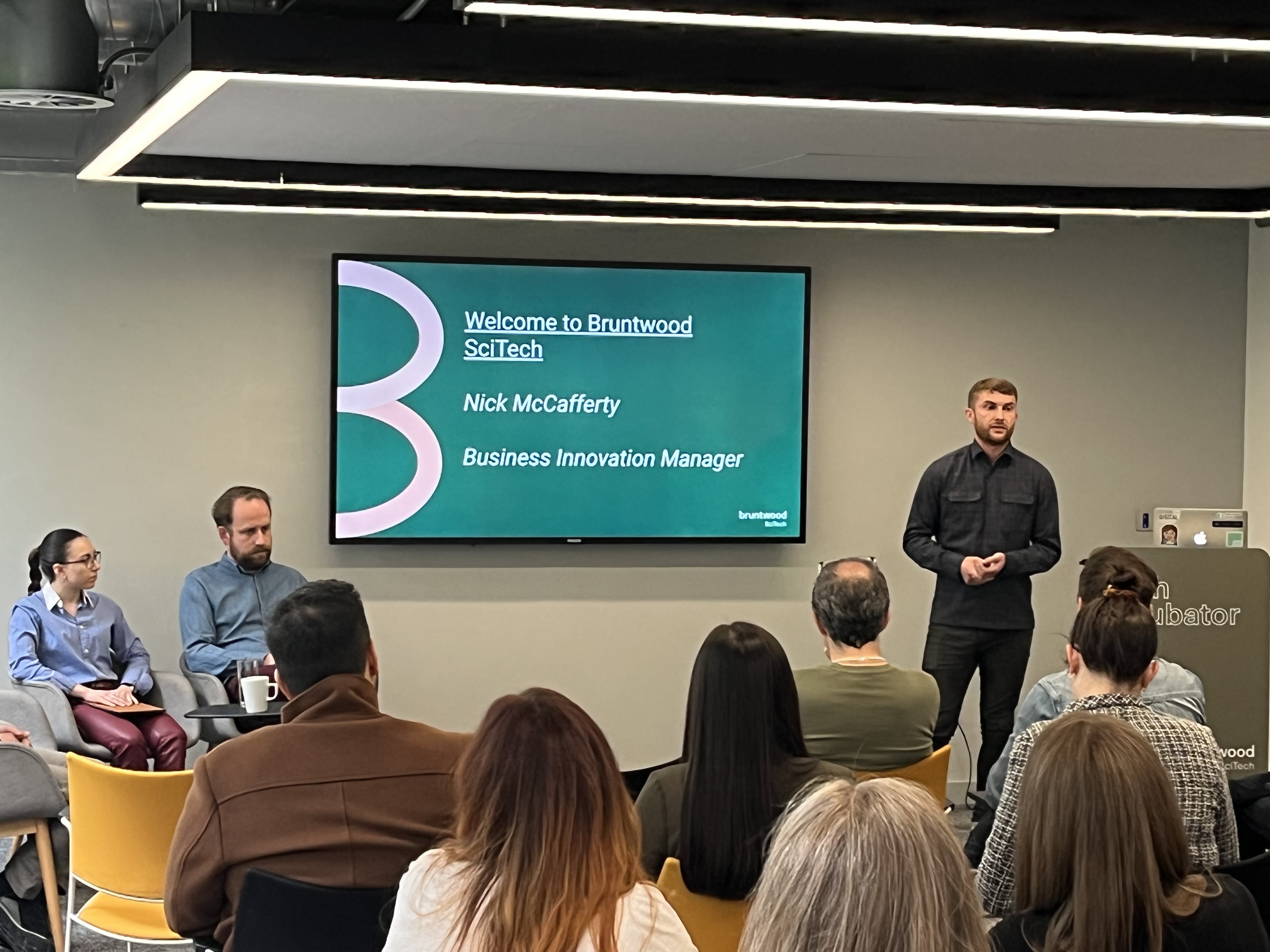 Nick McCafferty, Business Innovation Manager at Bruntwood SciTech began the afternoon's session, with an overview of the healthtech sector across Greater Manchester and the ways that Bruntwood SciTech work with healthtech companies such as Levitex, Cancertain and Bright BioTech.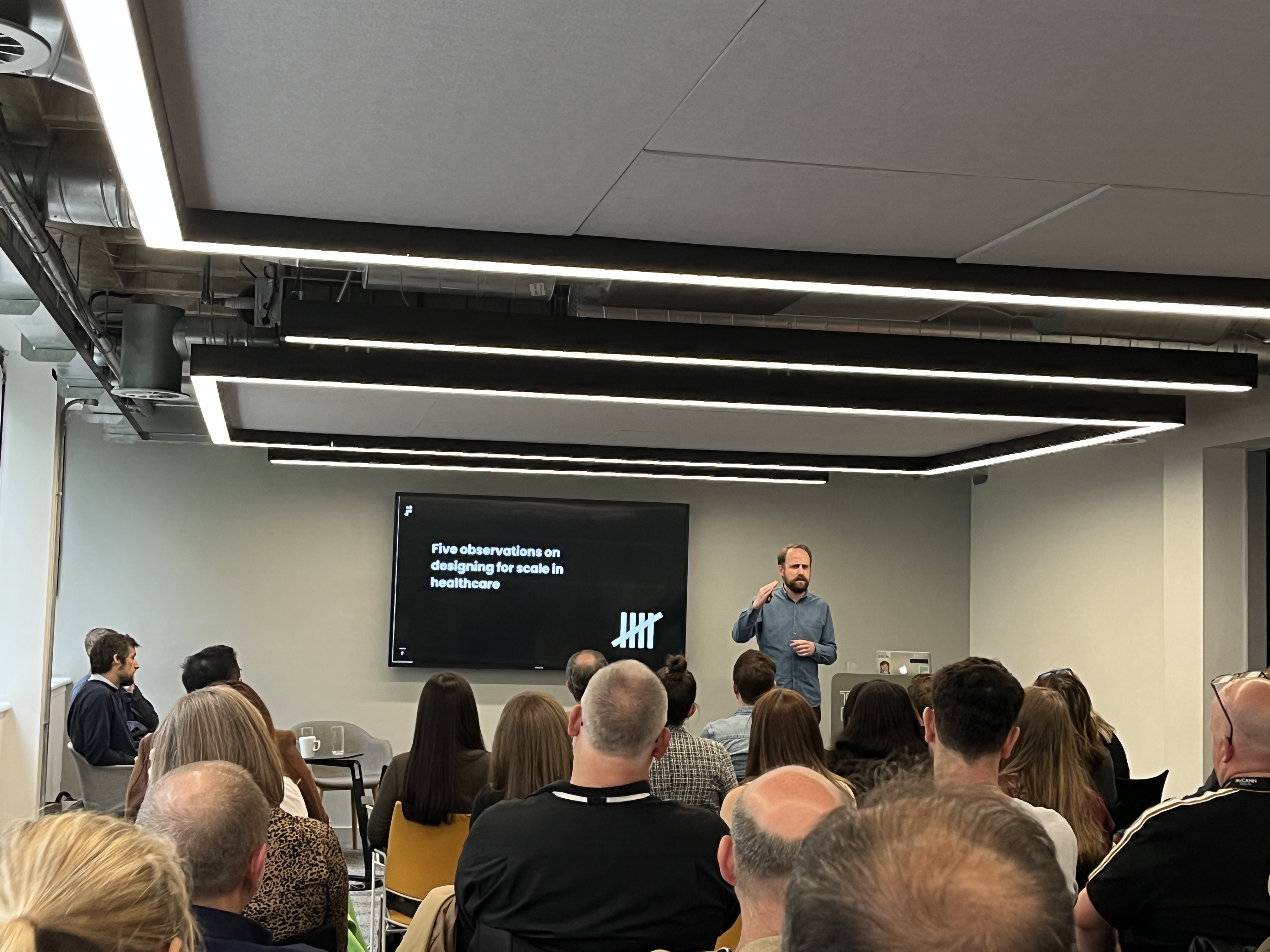 Beginning the afternoon's presentations around Supercharging Healthtech, David Rogerson, Director of Product at experience design and engineering company Foolproof discussed how scaling up can present opportunities and challenges to healthcare businesses, and shared insights into the work they recently did with Preventx, who offer remote sexual health testing, as they rethought their clinical and sercive user experiences whilst laying the foundations for accerlerated growth.
David also shared Foolproof's observations on designing for scale in healthcare:
You're designing for overlapping ecosystems
A clear vision and set of values helps guide decision making
If someone using the platform all day, everyday - you're designing an environment, not a journey
Build trust through transparency, inclusivity and empowerment
Investment in decoupling and standardisation can accelerate scaling and enable innovation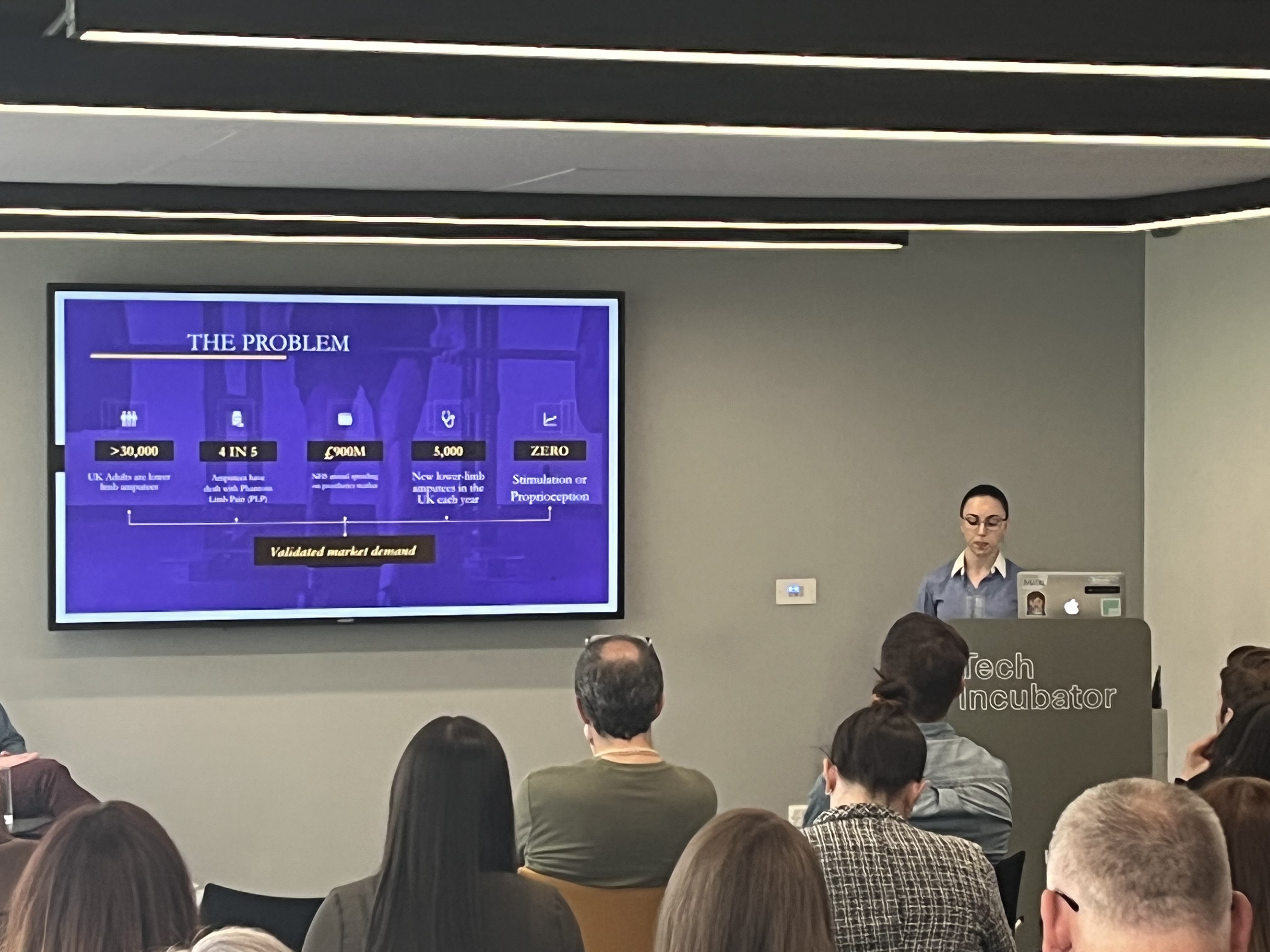 Next, Gergana Ivanova, Founder/CEO of NanoGraft, discussed the innovative work they do to support lower limp amputees and the importance of listening to patients.
"The future of healthtech innovation keeps the patient and their needs at the heart of all operations."

Our final talk of the afternoon was delivered by Owen Williams of North West EHealth. Owen shared how they are changing the way clinical trials are run through their two software products, ConneXon and FARSITE, which are making trials safer, faster and more inclusive.
About our sponsor
Bruntwood SciTech is the UK's leading property provider dedicated to driving the growth of the science and technology sector.
Bruntwood SciTech provides the environments and ecosystems that science and technology businesses need to form, scale and grow, through high quality office and lab space and business support, offering access to finance, talent and new markets through an unrivalled public, private, academic, clinical partner network.
To find out more about the work that Manchester Digital does to support the region's innovative healthtech sector, click here.
If you would be interested in attending or speaking future Manchester Digital events around healthtech, please email kate.wilson@manchesterdigital.com.