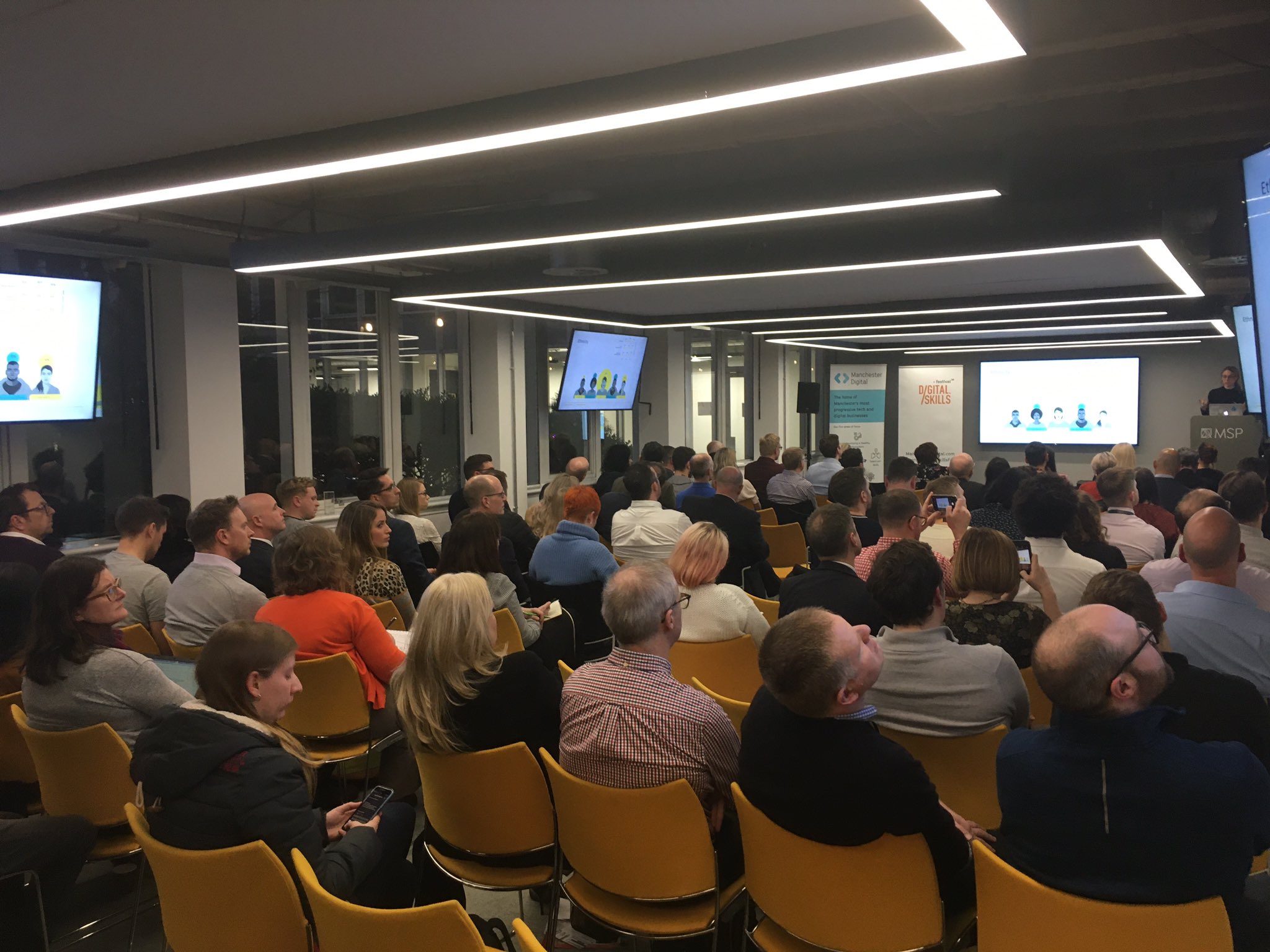 Skills Festival 2020 was bigger and better than ever before but don't take our word for it. This article will recap all the activity that took place over the week meaning that you don't have to miss out.
Skills Festival Launch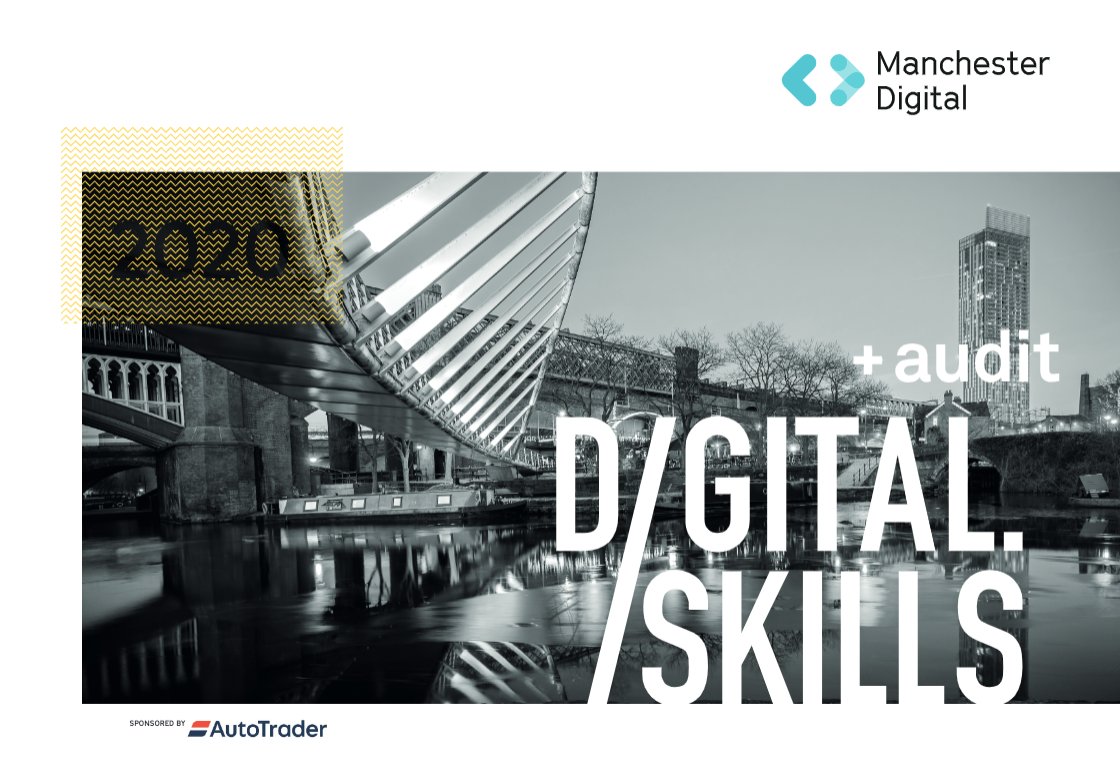 The main event was, as ever, the launch of the Skills Audit 2020 findings. This annual body of research that allows industry to understand and then address key issues had some very interesting headline stats.
72% - Companies that have increased their workforce in the last 12 months
40% - Individual respondents identifying flexible working as one of the things they think is best about working for their current employer, higher than any other option.
51% - Reporting companies believe that developer skills will be the most important for them over the next 3 years. A further increase on previous years.
Only 5% of respondents said they worked part-time.
Manchester Digital members can find the full report here.
The event also saw Cllr Elise Wilson, GMCA's Digital Portfolio Leader discuss how Greater Manchester's Digital Blueprint will focus on "putting people at the heart of strategy".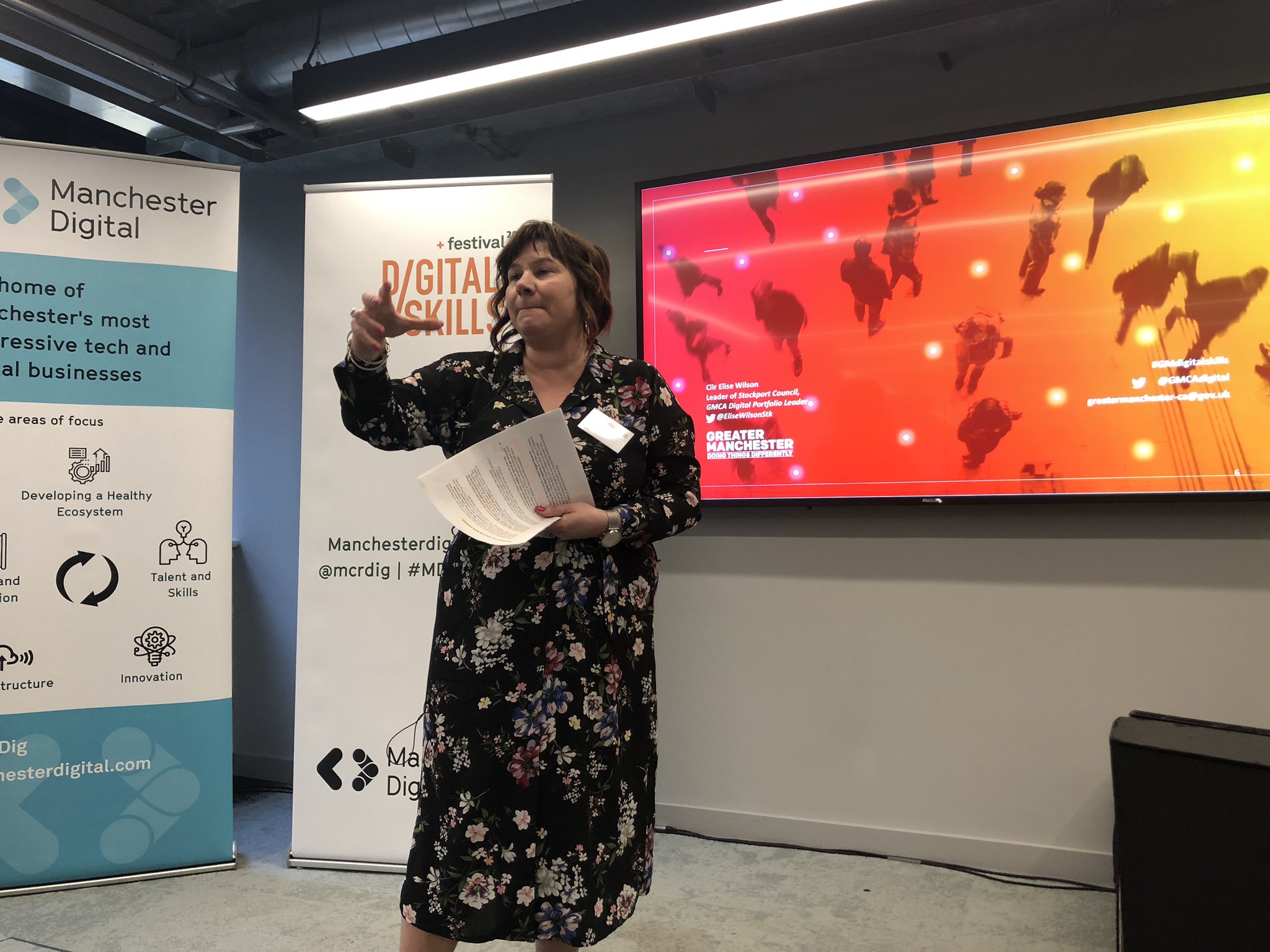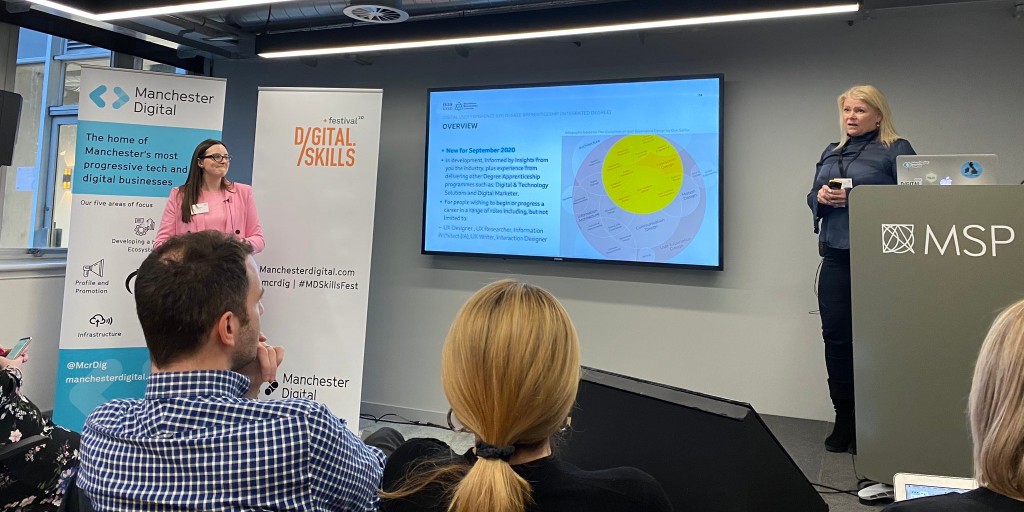 BBC and Manchester Metropolitan University discussed the process of designing a Degree Apprenticeship.
Auto Trader spoke about how they create a culture of 'Wow' within their organisation
Head of Talent and Skills, Emma Grant discussed the impact Digital Futures, Digital Her and the Digital Future Stars Software Developer Apprenticeship has delivered in 2019 and what the 2020 plans are.
Professional Development Day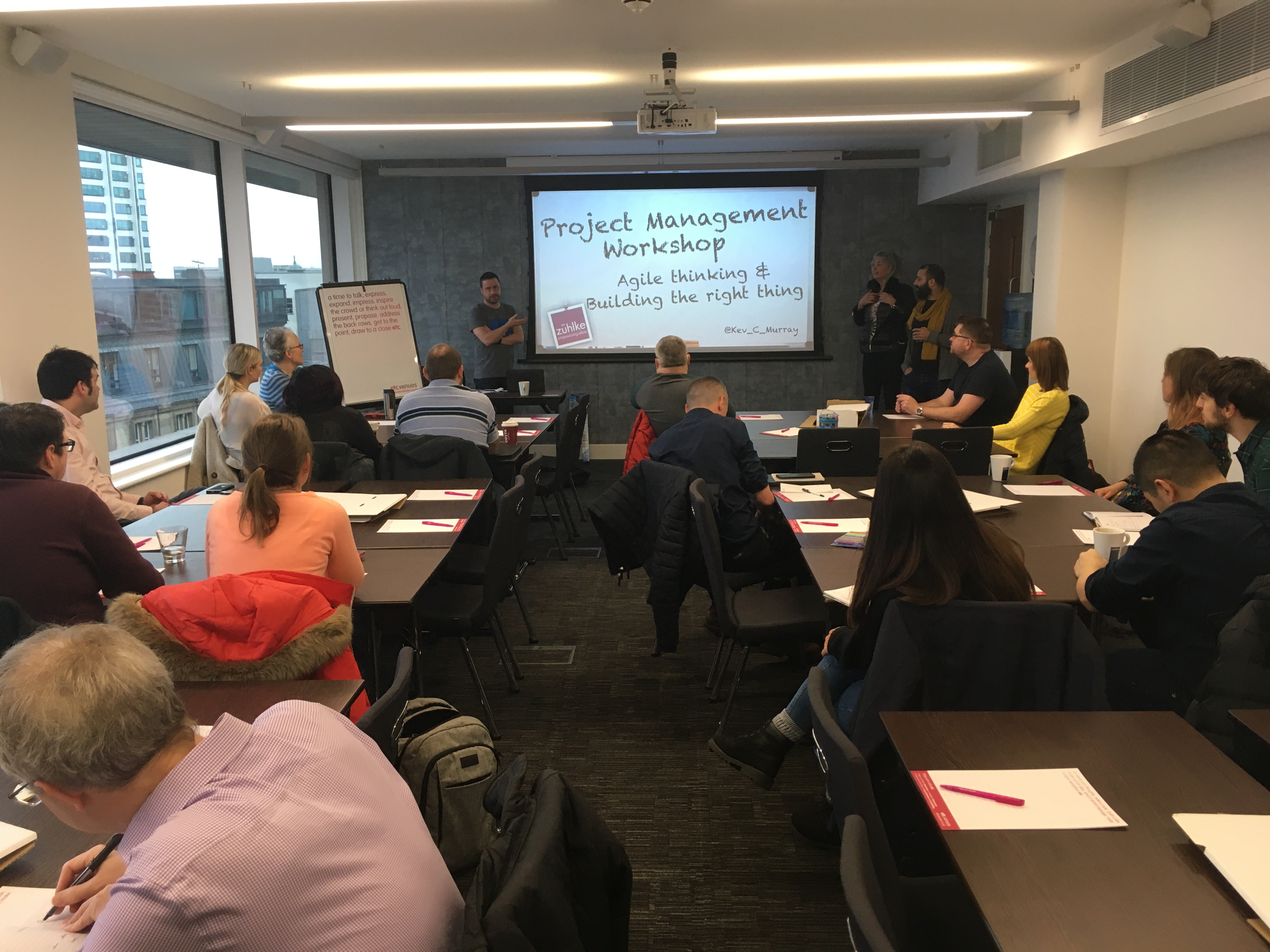 A new addition to the Skills Festival programme afforded Manchester Digital members the opportunity to upskill and learn new and actionable skills that would enhance their own capabilities and performance in the workplace.
The masterclasses came from area expertise from within our membership and included:
A Digital Marketing Masterclass from McCann
A Digital Project Management Masterclass from Zuhkle
A workshop on cyber resilience for Business Owners
A seminar on exploring non-traditional routes by Experis
A workshop on how to challenge unconscious bias by Head Resourcing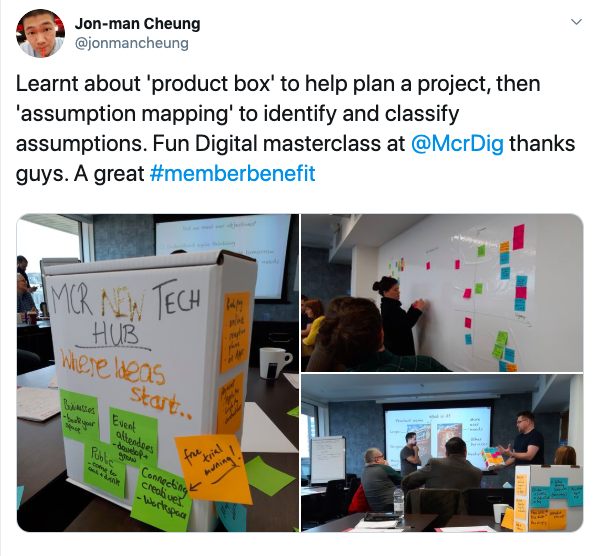 #MDTalentDay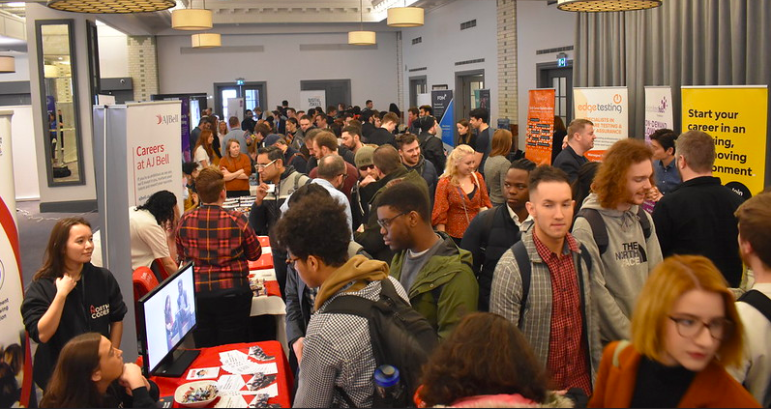 The #MDTalentDay event saw over 1600 meet over 40 hiring businesses in what felt like our busiest and most impactful Talent Day. Initial feedback suggests there will be many new hires as a direct result of the event.
Read a round up of the day here
Experience Day
Experience Day saw proud #DigitalFutures Ambassadors Auto Trader and HPE host experience days in which young people got to experience what a day in our industry is like.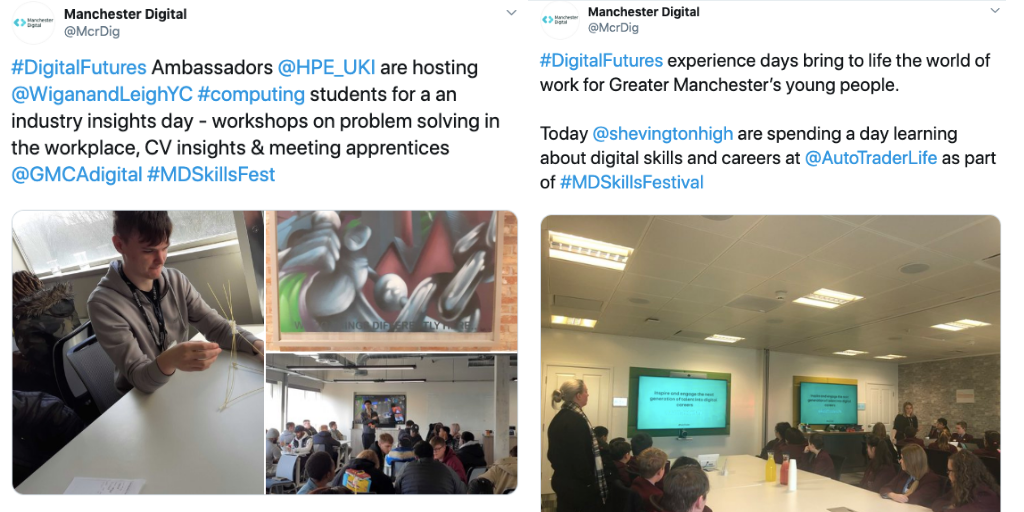 #GMDigitalSkillsDay
Greater Manchester's first ever #GMDigitalSkillsDay encouraged the region's population to have a go at learning digital skills and explore the career opportunities available to them.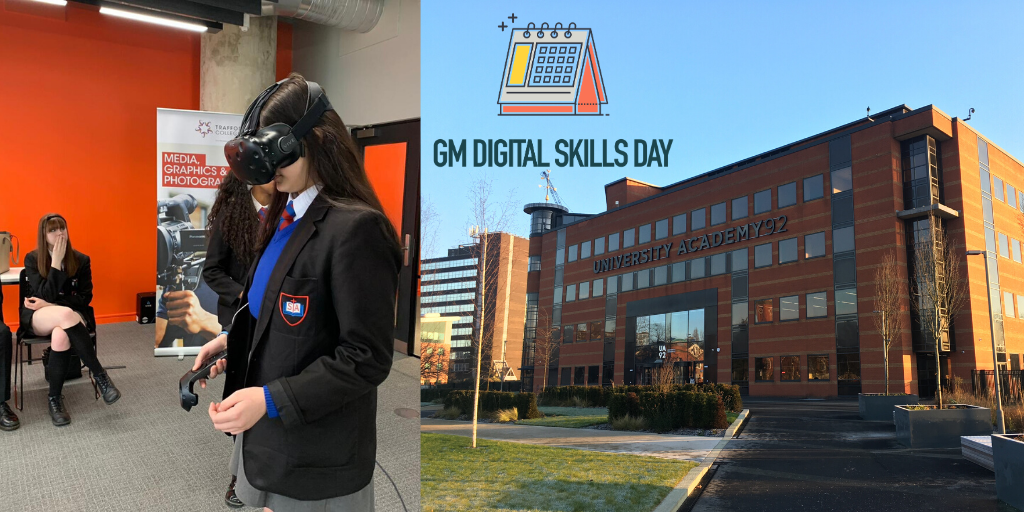 To celebrate the day we invited four schools to UA92 to hear what advice Mayor Andy Burnham had to give in regards to joining the digital economy whilst also giving students the chance to take part in exciting digital workshops.
Get involved
If you would like to know more about how you can be part of our programmes, download our membership brochure or sign up to become a #DigitalFutures Ambassador.