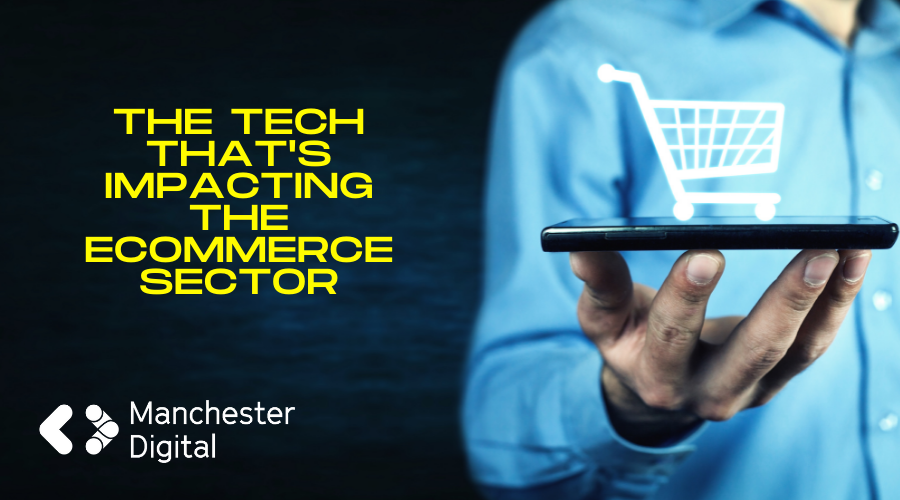 Ahead of the launch of our new Ecommerce Forum, Manchester Digital has spoken to some of the key businesses that make up this thriving sector in Greater Manchester to find out more about the innovative technology that is currently shaping the industry.
Carl Phillips, Director of Group IT:
"Our CEO John Roberts remarked that we have seen '10 years of change' during the pandemic -online has become even more popular with existing customers and customers who have never bought online have done so again and again.
At AO, we're looking to cement the shift to online shopping by delivering digital transformation across the whole group. On the tech team, we've recently hired Jasmin Allott in a new role of Director of Enterprise Platforms and Enterprise Resource Planning (ERP) to ensure streamlining and efficiency. Jasmin's role showcases a step change for the business as we continue to invest in and align our systems to set us up for future growth. As a retailer, we're focusing on strengthening the senior team, and recruiting across the entire group, as we look to continue the heightened demand for buying electricals online.
In the warehouses, we have introduced voice-picking technology to optimise our operation and staff now wear headsets, improving speed and accuracy during the packing stage. There are currently 120 voice-picking devices used across our logistics operation, and this is certainly set to increase. This technology is another step towards operating as sustainably as possible – it has also reduced the amount of paper being printed in the warehouse.
We've already been working hard to reduce our carbon footprint, building on the fantastic foundations of our recycling plant and other green initiatives like our carbon fibre delivery vans. We carefully plan all the journeys for our delivery teams using clever tech to avoid taking wrong turns and clocking up more miles than we need to. Our logistics team also partnered with location service what3words so that our customers in the most rural locations can still benefit from our delivery proposition and I hope this new partnership means we can guarantee our customers a great service, regardless of where they live."
Find out more about AO.com: https://ao.com/

Peak
Tom Summerfield, Retail Director:
"The world of retail was turned on its head by the pandemic. As bricks and mortar stores closed their shutters, 2020 saw retailers shift their attention to e-commerce in a bid to survive. As a result, UK online sales hit a 13-year high, up 37% year-on-year. With consumer behaviour and shopping habits shifting throughout the year, the market matured greatly, and customer expectations increased. Convenience became the number one priority – giving customers what they wanted in terms of payment options, delivery windows and product choice. As a result, brands found themselves being dragged – some perhaps kicking and screaming! – into the 21st century.
Digital transformation plans were accelerated, and more and more retailers became aware of the importance of data and harnessing technology like artificial intelligence (AI) for making those crucial business decisions and delivering convenience for their customers.
We've been helping brands like Nike, AO and Superdry to ensure commercial cohesion by bringing Decision Intelligence into their operations. Decision Intelligence allows brands to connect their website data with other areas of their businesses, joining up and utilising as many data points as possible across channels to make smarter predictions and better decisions around areas like stock, allocation and replenishment. As an example, imagine if your recommendation engine on your website automatically knew if you had a challenge in the supply chain and reacted accordingly. Or if you could ensure that the right stock is available at the right time for the right customer, supported by intelligent, personalised marketing – aimed at guiding consumers to the products that need shifting in the supply chain.
The businesses that will win in the post-pandemic world will be the ones who connect these different demand levers to offer the convenience that will keep their customers happy. To do this, they'll use their data to its full potential – using it to work smarter, not harder – and accelerate away from the chasing pack."
Learn more in Peak's guide: Decision Intelligence for Retail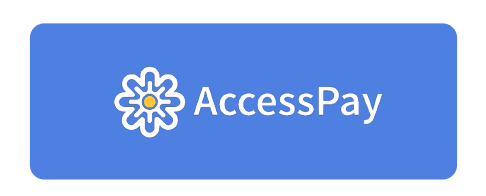 Accesspay
AccessPay is redefining the B2B payments space for some of Europe's largest e-commerce retailers.
The Manchester-based fintech has developed an innovative 'one portal for all payments' saving modern finance teams hundreds of hours of manual processing time.
From giant supermarket retailers to multi-million pound fashion brands like Boohoo, Pretty Little Thing, and Missguided, AccessPay added multiple e-commerce names to the client roster in the last 18 months.
With customer-facing technology improving all the time to stay competitive, e-commerce businesses can often overlook the need to digitalise their back-end B2B finance processes.
And as the pandemic unfolded finance teams suddenly found themselves needing remote access to systems, due to working from home, and new levels of automation to process payroll and supplier payments, including both domestic and international.
As an innovative cloud-based solution, AccessPay connects retailers to their multiple banks and back office systems to make this process much smoother and more secure.
The direct integration not only frees up time to concentrate on more value-added tasks, but it allows for extra features like data masking to protect against fraud and control access to sensitive information – like director's salaries.
AccessPay is ERP system and bank agnostic making it very scalable for those fast-growing e-commerce retailers who are continuing to expand headcount, supply chain and internationalise.
Senior Sales Executive at AccessPay Emily Isaacson said: "We have worked with large e-commerce firms for a number of years but there's been a surge of interest recently, especially around security and international payments.
"During the global pandemic many e-commerce firms experienced a spike in sales due to national lockdowns but held off on big transformation projects until the economy stabilised.
"Now we are seeing those projects being signed off and a phase of increased digital transformation with many businesses implementing new ERP systems to improve business operations.
"This is the perfect time to reassess how they manage B2B payments because using online banking portals are archaic and waste a lot of time.
"AccessPay is helping e-commerce businesses become more agile – and we are delighted to work with some well-known Manchester fashion brands as part of that."
Find out more about AccessPay: https://www.accesspay.com/

Sana Commerce
Michiel Schipperus, CEO:
"It is no longer an option for B2B companies not to have an online presence. And as B2B buyers increasingly expect the level of service that they get from B2C sites, it's important that businesses harness the latest technology to improve the customer experience. Here are some of the tech trends we are already seeing take off in B2B:
Application Programming Interfaces
Application Programming Interfaces (APIs) are the latest way of enhancing e-commerce applications. APIs help developers to transfer information from one software system to another – eProcurement platforms, CRM applications, stock and logistics management systems – using this data in a single user interface. Resulting in businesses being able to deliver a seamless and streamlined customer experience, regardless of the systems and data required and where it resides, something that is becoming increasingly expected as more companies move online.
Progressive Web Apps
A Progressive Web App (PWA) is an application that is built using technologies such as HTML, CSS and JavaScript. While they have the same look and feel as a native mobile app, PWAs are easier to access as users don't need to install anything. They are also generic and therefore compatible with all types of mobile device operating systems without the need for creating separate apps for each – it doesn't matter if you are accessing it from Android or IOS. What's more, PWAs load instantly, even without a network connection. They pre-cache the user's key responses and respond quickly to interactions with the site. This means animations are loaded promptly with no lagged scrolling. This all goes back to providing customers with the optimal, hassle-free on-site experience that they are looking for.
There you have it, if you want to improve your customer experience then these are both great places to start!"
Find out more about Sana Commerce: https://www.sana-commerce.com/