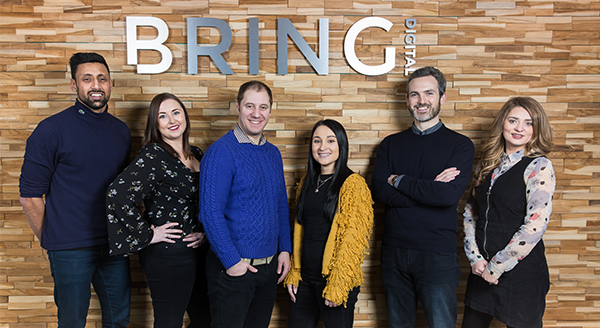 Award-winning digital marketing agency Bring Digital has announced a new partnership with prolific eCommerce brand Studio Retail.
The North West-based agency has been retained to support Studio Retail in delivering its technical SEO strategy as well as SEO consultancy.
Antony Eden, Head of Ecommerce at Studio Retail, said:
"Bring Digital has a proven track record in delivering against complex technical SEO briefs. We needed a specialist partner to support our growth as we continue to transform our brand.
"We are pleased with the progress to date and look forward to working together."
The new client win adds to a year of record-breaking success for Bring Digital. In the last 12 months, it has secured briefs with big-name brands like Cotton Traders and American Golf, as well as appointing a new managing director to lead the growth of the business.
To top it off, the agency has won several industry awards, including 'B2C Marketing Campaign of the Year', and has been nominated for three more at this year's UK Agency Awards.
"Studio Retail is a fantastic company with a great heritage. They are a growing business with serious ambition and we are excited for this opportunity to support them going forward," says Bring Digital's Managing Director Justin Young.
"Bring's core strategy is to focus on our performance led services, technology and people and it's proving successful," he adds. "That's how we'll continue to deliver great results for our partners."