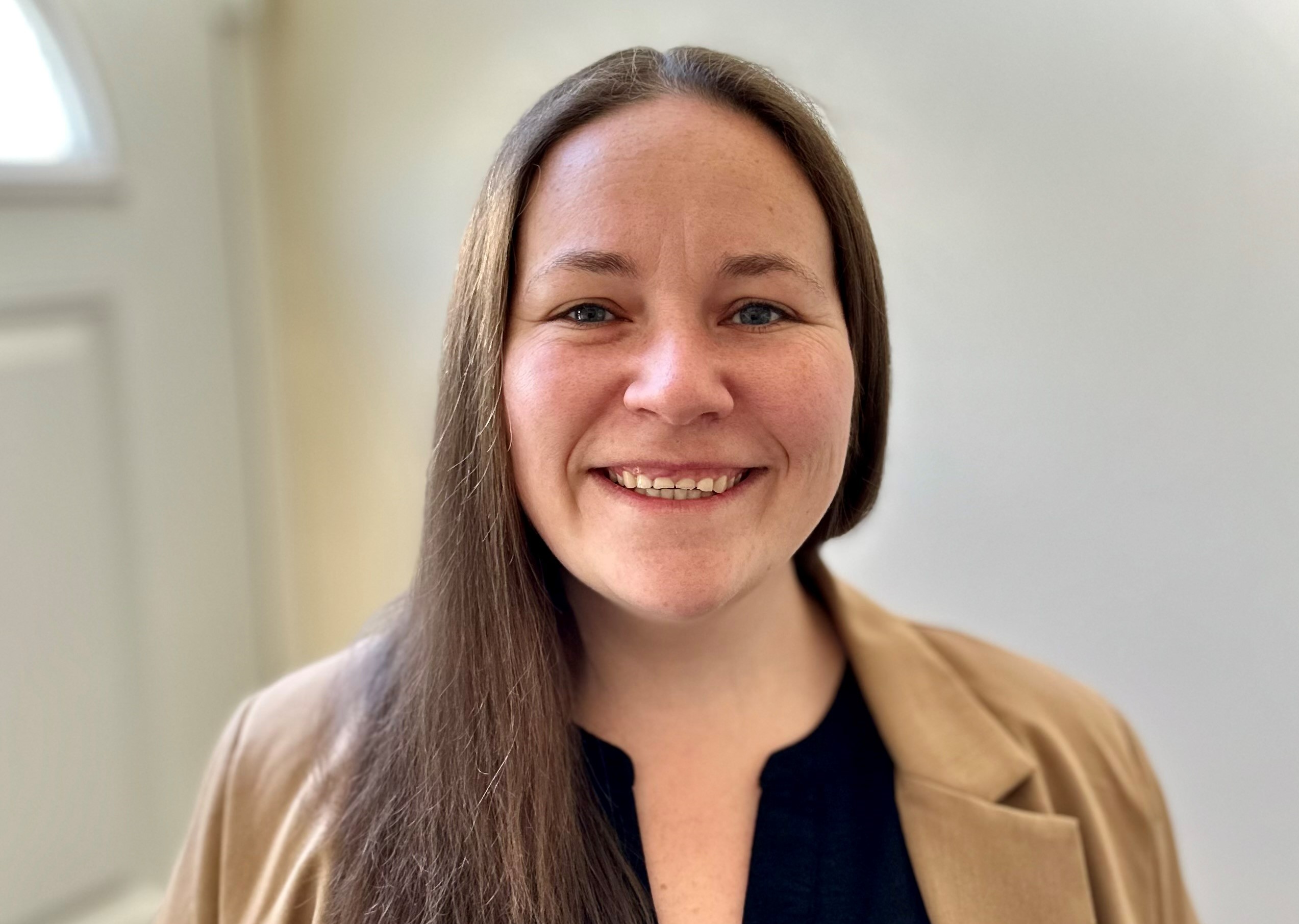 Manchester Met is one of the UK's leading providers of degree apprenticeships with a proven record of success. With a varied range of programmes offered to help businesses upskill their current talent or attract skilled apprentices to grow their business, we are an Ofsted Grade 1 Outstanding provider and the top-rated university for degree apprenticeships*
Why did you choose to join the Digital and Technology Solutions Masters Degree Apprenticeship?
I choose the Digital and Technology Solutions Masters Degree Apprenticeship because learning and development have always been important to me as part of my many roles within Liverpool City Council. When I joined the Strategy and Design Team as an ICT Technical Architect a few years ago, I was keen to take on some long-term learning to assist me with my role and develop my confidence, knowledge and give me the toolset to perform to the best of my ability.
I began to enquire about this with our Learning and Development team, and after further discussions with my manager, we decided that this programme was best suited to me and my role. With this programme being an apprenticeship, it was the perfect opportunity to apply some theory to my work-based projects.
I decided to do the strategy pathway within the programme because it was the most beneficial for my role and it allows me to tailor the course to my job role and what will be beneficial for my career going forward.
How do you manage working full-time while studying part-time for a degree?
It has been tough to balance work and study at times especially when I was working on large projects within work or having to complete assignments, but a great deal of support was offered by the University to help to manage the workload.
I have been able to develop good organisational skills during the course and I would tend to do a small amount of work daily to ensure that I wasn't put under a lot of pressure as I was getting closer to assignment deadlines.
The skills coaches had regular review meetings with me where they made sure I was coping with the workload and checked in on how I was getting on. Having these well-being checks ups was useful and provided the opportunity to talk through any concerns.
What does a typical day look like for you at work?
As an ICT Technical Architect, I devise technical solutions for the organisation based on a requirement, need or request. I work on large-scale projects where it is necessary for me to understand the technical landscape of the organisation and to introduce new technologies and systems into the various service areas within Liverpool City Council.
It is essential to consider the security implications, the nature of the data involved, how the system will integrate into the organisation and the finer technical details of the solution. I regularly offer technical guidance and support throughout projects across the organisation.
How has the masters degree apprenticeship contributed to your growth in your current role?
The programme has given me more confidence in my role and the opportunity to develop in what was a relatively new role when I started this programme. I believe going forward, this course will give me the skills and knowledge to be able to apply for a more senior role within the organisation when the opportunity arises.
The highlight of this course has been the positive feedback I have received from my manager, colleagues, and friends about my ever-increasing confidence and my ability to lead which I believe, can be directly attributed to the programme.
Throughout the apprenticeship, I have been able to gain knowledge in Information Systems, Digital Leadership for Transformation, Data Management, IT Consultancy, Reflective Practices in Digital Leadership and Managing Enterprise Systems. All this knowledge gained feeds into my daily role and will help me to develop my career.
What are your thoughts about your experience with Manchester Metropolitan University?
The University offers a great deal of support regarding assignments, lectures, and general study skills. I found the support and encouragement from the lecturers useful. They were always happy to discuss any assignment queries and answer any questions.
Predominantly the lectures, seminars and labs were held in the Business School which is a fantastic building with all the resources you could possibly need.
You are also given a skills coach who guides you through the apprenticeship portfolio, but they also offer general support, guidance and check in with you regularly. This support and the one-to-one reviews were beneficial, and the skills coaches were always on hand to help.
What advice would you give to someone considering applying for this apprenticeship?
I believe that someone who is keen to develop their career in technology and/or business should strongly consider this masters programme, as I have been able to gain a substantial amount of knowledge, and confidence in my ability and has motivated me to push on in my role.
Manchester Metropolitan University offers a number of undergraduate and postgraduate apprenticeships in several areas. Find out more here (mmu.ac.uk/apprenticeships)
*RateMyApprenticeship Awards, 2019, 2020, 2021 and 2022