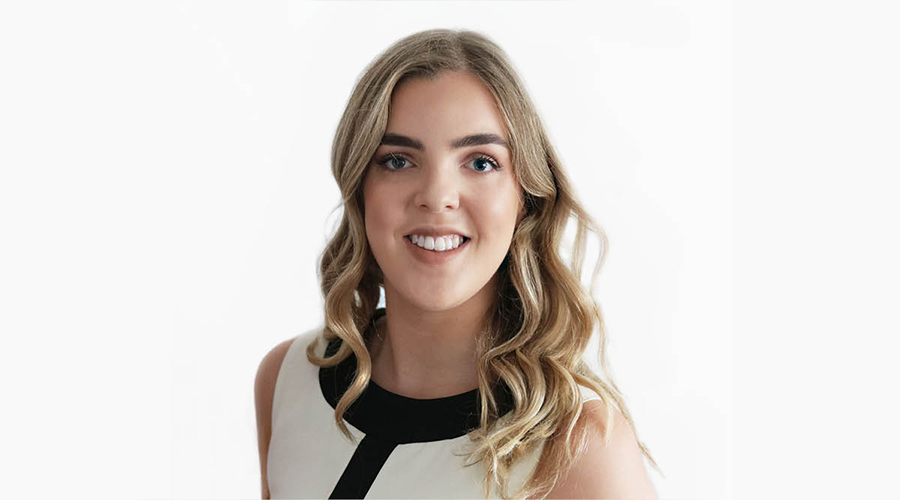 Harriet Jackson from Telecommunications service provider Yellowgrid Ltd, explains how her employer upskilled her from a Level 4 Digital Marketing Apprenticeship to a Digital Marketing Degree Apprenticeship at Manchester Metropolitan University.
Choosing a Degree Apprenticeship
I chose this programme because I wanted the opportunity to secure a degree qualification in Digital Marketing, while gaining work experience in a professional business environment and remaining debt free.
I have always had a passion and shown great interest in marketing. After studying TV and Film at the UTC in Media City, I secured a position with Yellowgrid Ltd. There I completed a Level 4 Digital Marketing apprenticeship.
When I started the Digital Marketing Degree Apprenticeship scheme at Manchester Metropolitan University, I knew that it would provide me with further experience as well as the professional knowledge required to succeed in such a fast-growing industry.
The experience so far
The Digital Marketing course is very fast-paced, with a lot of opportunities to develop intellectually. Although I am still in the first year, I have already gained a wealth of confidence through participating in activities that have pushed my boundaries out of my comfort zone. I have also enjoyed meeting new people who have the same mind-set as myself.
I am really looking forward to all of the opportunities that lie ahead. It is great to see that I am adding more and more value to my employer, Yellowgrid Ltd, and I strongly believe that my decision to do the course has benefited both myself and the company.
Programme teaching style and support
Manchester Met's teaching style is very effective. Our lecturers have a wealth of knowledge brought from industry practice. Many of them still work for marketing agencies, so their transferable skills and knowledge are extremely valuable and up-to-date. We also have good relationships with our lecturers, which I feel is always important, as it's not just about the education, it's about building those professional connections as well.
It's important to mention that at Manchester Met each apprentice has their own Skills Coach, who is there to help if we require information or moral support. Furthermore, Manchester Met offers excellent support, so there's always someone to reach out to.
Finding the balance of work and study is challenging at times, however, I am very self-motivated and can meet strict deadlines, which I believe has helped tremendously. I enjoy planning my day and setting work goals, but it's also important to set time aside for yourself to ensure you have a healthy work/life balance.
A career kick-start
I would certainly recommend this Degree Apprenticeship to go-getters, who have the drive and motivation to kick-start their career early. The course is a fantastic platform from which to gain a wealth of knowledge, experience and skill in this competitive sector.
For more information about the degree apprenticeship programmes at Manchester Metropolitan University, please visit www.mmu.ac.uk/apprenticeships