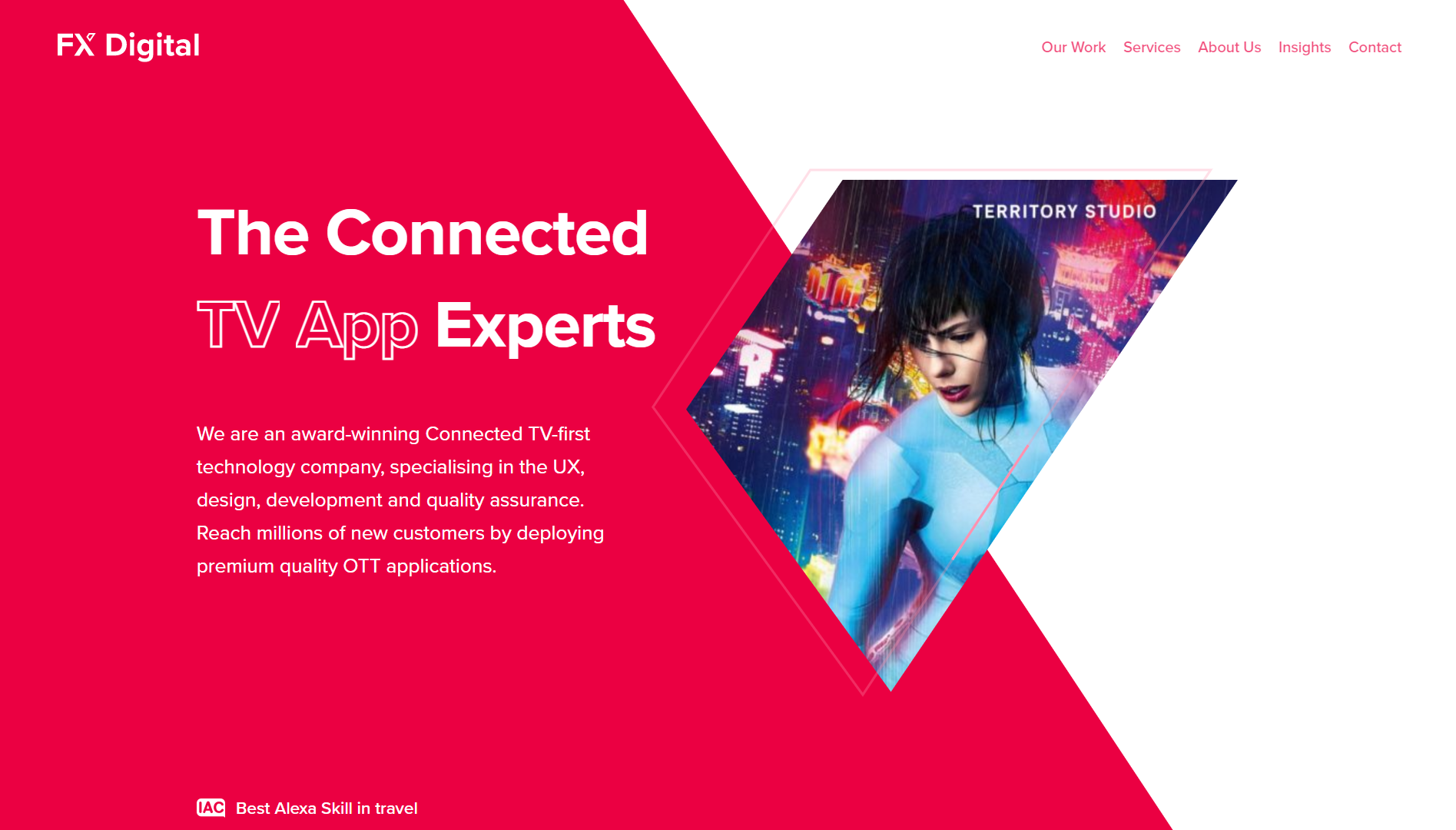 FX Digital is a multi-award-winning developer of connected TV, OTT (over-the-top services that provide streaming over the internet and bypass traditional distribution) and VOD (video on demand) applications across all major popular connected TV platforms, including smart TVs, set-top-boxes and gaming consoles.
The digital marketing campaign from Novi for the London-based company will aim to generate leads with clients that may already have apps across other platforms but want to expand their offering to include apps for connected TV.
Novi Digital managing director Aaron Crewe said: "FX Digital consists of a team nearing 50 people, working with a multitude of global brands and boasting projects across a variety of emerging technologies, with a focus on TV app development."
"Our campaign will aim to help potential clients make the move into these sectors with a focus on attracting attention to FX Digital's strong case studies on their website."
"At Novi, we work closely with our clients to fully utilise data and research and take a holistic approach to SEO and PPC, combining data and psychology-based methodologies for maximum campaign success."
With offices in Lancaster and London, Novi Digital is an award-winning data-driven and psychology-focused B2B SEO and PPC specialist agency, using automation, AI and machine learning to deliver SEO and PPC campaigns for over 300 clients in the UK and across the world.
For more information, go to www.novi.digital.