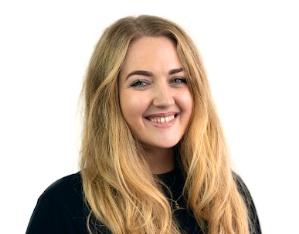 Manchester's Rainy City Agency has become one of only 20 Shopify Plus Partners in the UK, after consistently delivering best in class service and support to its fastest-growing clients.
The agency, based in Leigh, Manchester, specialises in providing creative, high performing websites in the health, beauty and lifestyle sector using the Shopify Plus platform.
Shopify is a world-leading e-commerce player, providing tools and services to help businesses set up online. Its Shopify Plus Partners scheme aims to provide quality experiences and make commerce better for high-growth merchants.
Rainy City Agency MD Rebecca Worsley said: "We have been a Shopify only agency since we started in 2017 and we were promoted to Shopify Experts in 2020. We recently applied for the Plus accolade, showcasing our portfolio and skills and can now call ourselves Plus Partners. It's brilliant news for our business and the clients we work with."
She continued: "It will allow us to target more health, beauty and lifestyle e-commerce businesses that want to scale up their operations, build their brand and take sales performance to the next level. "
As a Plus Partner the agency will benefit from referrals and quarterly performance insights and high-end merchants will enjoy enhanced testing and demo services around new stores in development.
Shopify's Aggie Grabowska, Plus Partner Manager, commented: "We have invited Rainy City Agency to join our Plus partners in recognition of the value they have created within the Shopify ecosystem in the last four years.
"They have demonstrated all the commercial, operational and technical excellence that we believe meets the advanced requirements of Shopify Plus merchants."
Rebecca is also the only female founder in the top 20 Shopify Plus Partners UK community - a fact she welcomes: "I am really passionate about bringing more women into tech - it's a fantastic industry and needs to attract more female talent," she said.
Rainy City Agency approaches its five-year anniversary this year with a significant track record in helping over 500 brands succeed online.
Clients include E-Cig Wizard, which has gone on to become the largest online e-cig retailer in the UK, renowned haircare brand Lee Stafford and luxury organic beauty product trail-blazers Ogee.