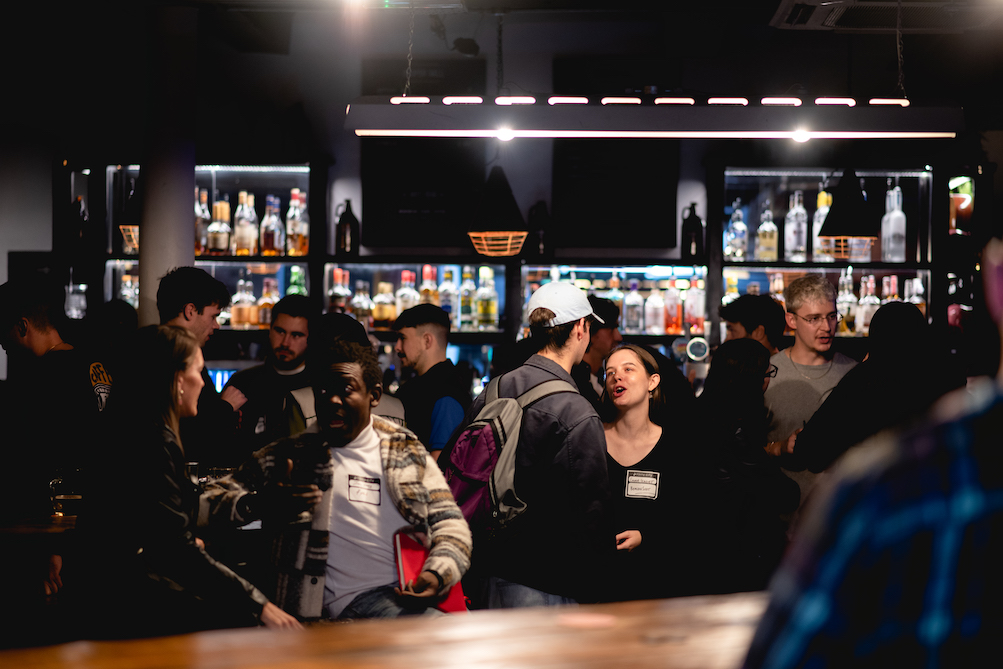 Photograph of people networking and talking at a bar.
An event hosted by Manchester's Rainy City Agency, focussing on the upcoming busy trading periods of Black Friday, Cyber Monday (BFCM) has delivered some great insights to its 200+ audience.
The evening, called "This is not a Zoom call: Time to Unmute" , provided an opportunity for Shopify merchants and entrepreneurs to network - the first time in Manchester - discuss preparations for BFCM and receive expert insights into making the most of the busy trading period.
The attendees, some of whom came from overseas, included a broad mix of eCommerce start-ups, those already utilising the Shopify platform and those considering migration over to the platform.
Attendees were provided with expert insight from a number of discussion panels giving access to experts from Shopify and covering topics like consumerism, social media usage and the importance of customer retention.
Chats highlighted the need for merchants to take a 12 month approach to preparing for BFCM in order to best handle the typical seasonal rush. Most agreed that gathering customer first party data throughout the year definitely helped make the often hectic retail event more successful.
Rainy City Agency partners including Loyalty Lion, Gorgias and REVIEWS.io shared common experiences around BFCM campaigns saying that the best performing were those that used multiple channels to promote them including paid, owned and earned media. Messaging that was personalised towards consumers also worked well.
Rebecca Worsley, CEO and founder of Rainy City Agency commented: "Our first Shopify event was a great success. We brought together Shopify merchants from around the country, as well as from Europe, to discuss preparations for this important trading period.