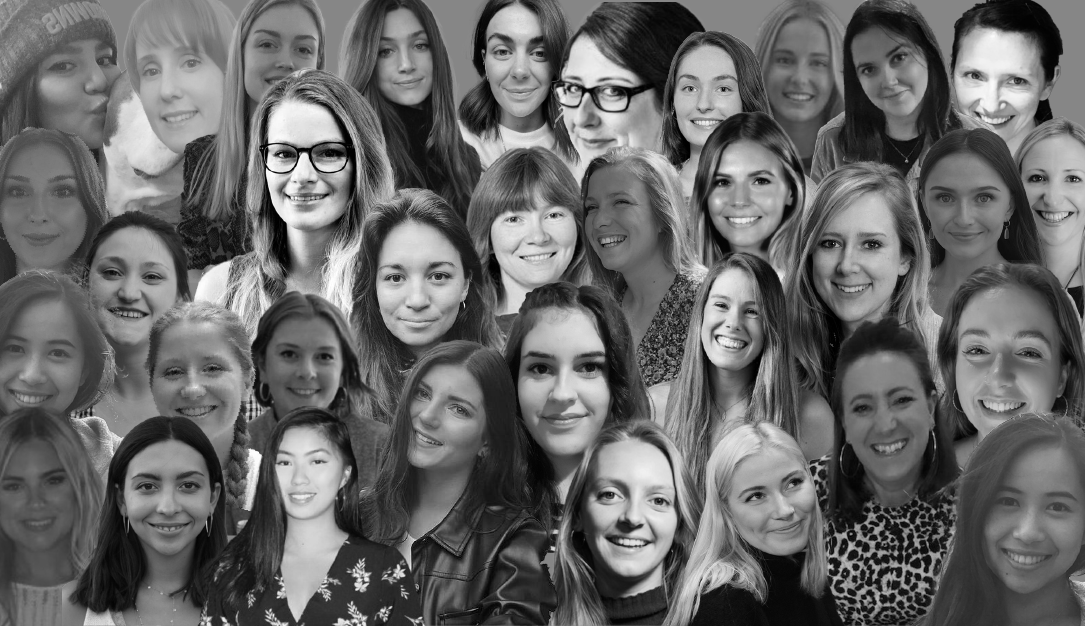 By April Turner
For International Women's Day, I gathered some feedback from the women of Relative Insight to get an idea of what their experiences are.
Well, let's just say that after two minutes of reading through them, I wasn't far off grabbing some tissues, having a cry and whacking on some Ed Sheeran.

As the Talent Lead for the company, I'm someone who spends most of my days speaking to people about why they should join our business, but I think this article will speak volumes about the culture we've built here.
With 73% of our commercial team being female, and women taking up 53% of our company headcount, I'm super-pumped, proud and totally inspired to give you some insight *Oops, pardon the pun* into what some of them had to say.
After working at Relative for just over 18 months, Amy O'Baker was recently promoted to an Account Director and boy (or should that say woman) did she work for it. Her ability to build rapport with her teammates and clients is award-winning and we are SO lucky to have you.
"I love the autonomy and accountability that is on offer at Relative, you own both your successes and your failures. It means you reap the benefits of hard work and learn loads from your mistakes."
Annie Annie Annie… Annabel Muir our very RECENTLY promoted Senior BDE joined us with zero experience in the SaaS world, and she's proven to everyone that never giving up, and having loads of grit really does pay off. We love you giiirl so don't go changing anything.
"Best thing about being a woman at Relative is having so many inspiring female role models to look up to. It's so powerful having colleagues of the same gender as me absolutely boss it and smash patriarchal norms - it motivates me so much."
Eleanor Austin is one of our newest hires in the insights team and let me just say, that when you see the kudos channel on slack pinging off all day every day with accolades about how much help people are getting, you know it's all about her, and the INSANE work she's been delivering.
"I joined Relative because I loved the uniqueness of the platform, it's a really enjoyable and friendly place to work and any question or query I have is always welcomed!"
Anna Koroleva joined the company only last week as a data scientist, and she drove for 15 hours from Switzerland to the UK to join us. Anna came all that way with a dog and two cats, and has made a massive commitment to us. Anna you are going to be loved and adored and we can't wait to see you flourish.
"When I first came across Relative, I was excited by their approach to language as an object of exploration, something that has its own value that you can uncover by analysing linguistic features - an approach that appeals to me as a linguist. But what matters more is the team: one of the first things I was told after joining was "We've got your back". Here, you are not expected to know everything, but you are encouraged to ask questions and learn - and this is exactly what I like to do."
Oh Jasmine. Jasmine Cheung! We knew from the MINUTE you interviewed that you'd be so successful. Your maturity and hard working mentality has already spoken volumes and is clearly paying off. Currently residing in Hong Kong, we cannot wait to meet you in person!
"I love working at Relative because everyone is genuinely so kind and supportive - even though I was virtually onboarded it felt like I was supported every step of the way. Everybody wants to see you succeed, and will celebrate the highs with you. Couldn't have picked a better place to work."
If it isn't for our marketing champ Jess Lewis! Jess is a super-inspiring leader and we really wouldn't be where we are today without your hard work and incredibly creative brain. Thank you for all the work you do.
"I love working for an organisation that champions women so wholeheartedly, and it's unusual for a tech company to be quite so feminist in its core principles. It's so refreshing to hear so many women's voices, and to see so many women's faces, and I love being part of that."
Claudia Gordon is the definition of a trooper. Her honesty, kind heart and the determination she has to make her career a success is second to none. You are going to climb that ladder my lady and do incredible things. We LOVE YOU!
"I love working for Relative because I feel so supported by all of my colleagues at all levels - there is such a genuine want for everyone else to succeed (not just yourself). Plus we have the freedom to be our genuine weird selves (which is actively encouraged..!)"
Estelle Irving recently won our Business Development Exec competition. Why? Because she worked so goddamn hard for it. You oooooooz classiness and here's to celebrating your success when we see you!
"Working at Relative Insight as a woman is honestly fantastic. The saying "we rise by lifting others" works so well to describe the positive and supportive atmosphere."
A few weeks ago, Valentina Nicoli flew over from Italy to join us. We love her and she's already proved how she's Relative through and through in only a short period of time.
"Only two weeks in but already feeling part of the family! I love working with such smart, humble and amazing people and being able to continuously learn from them."
It's easy to get a bunch of quotes from the ladies themselves - but it's nothing if we can't see some support from some of our leaders too:
Eilidh Reynolds, VP of Sales Enablement
Relative Insight is the only company I know of that includes being 'kind' as one of its company values. I had a recent joiner ask me: 'When will I find the mean person at Relative?!?' and I can confirm that they never will! With a lot of inspirational female colleagues, being kind and truly supporting one another is how we'll all win (and have fun on the way!).
James Cuthbertson, CRO
We run our company by the mantra of being kind - and this is one of the most carefully thought out values here at Relative Insight. Not only is it rare in the world of business, it is also perfectly embodied by the wonderful women that make up 53% of the company - a statistic we are incredibly proud of. It's this 53% that makes Relative all the more interesting - so here's to all our amazing women - and thank you for everything you do!
Ben Hookway, CEO
From the very beginning of Relative Insight, we've wanted to install a culture that works because of the uniqueness and excellence of team members. The majority of the team is female, and these women consistently deliver best-in-class work throughout the industry, both in commercial, analysis and development functions. I'm proud that the values we have always followed have led to such a balanced and effective team.
So to wrap this up, happy International Women's day to everyone, and thank you for being you, and showing that it doesn't matter what gender you are, you can all achieve unbelievable things in whatever you set your mind to.
And, guess what - Relative Insight is hiring! If you want to work with an amazing group of people - no matter what your gender - please have a browse of our current roles - in Lancaster, London and New York.