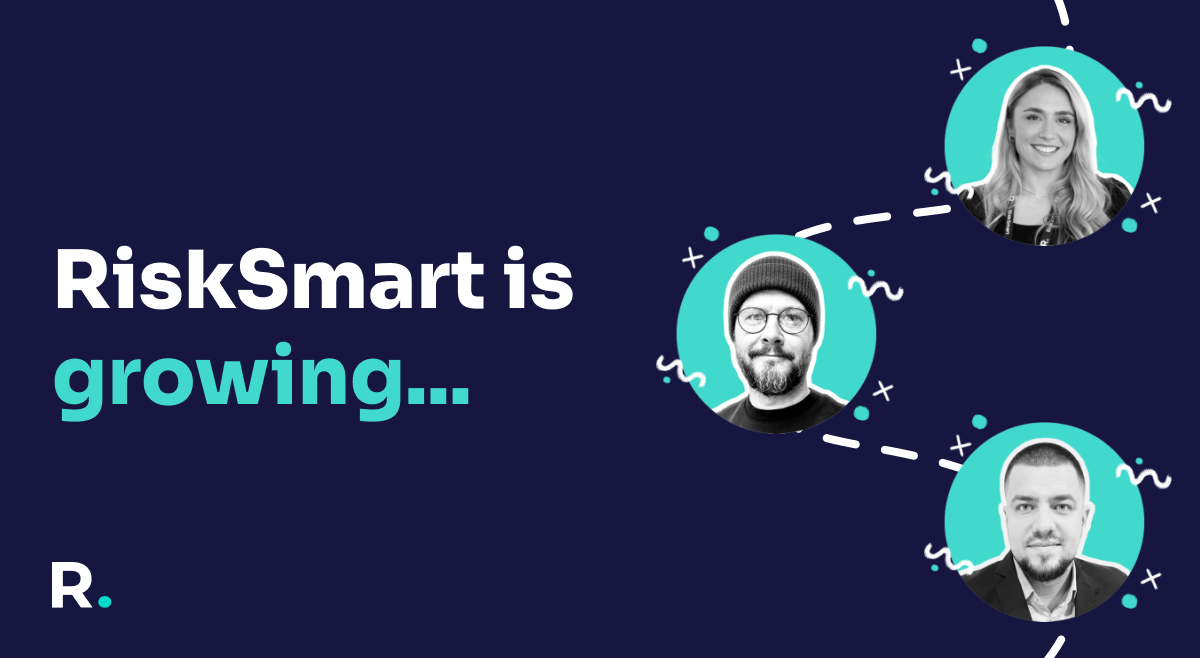 Here at RiskSmart HQ, we're always on the lookout for more talent.
Because helping businesses manage risk with confidence is no small feat.
We're creating content that draws eyes and ears, polishing a slick SaaS platform Mr. Miyagi style, and having conversations that won't stop until every GRC professional in the UK knows our name.
So, without further ado, it's an honour to introduce our 3 latest Smarties (sorry Nestlé).
Vaughn Urban, Customer Success Executive
If you've been thinking of getting a demo with us (or you're already using RiskSmart), Vaughn's a face you'll be seeing more of. You might also catch her hitting the gym, or chilling out with her sausage dog Arthur.
Rich Poole, Chief Technology Officer
We didn't think the RiskSmart platform could get much better - until we met Rich. With his help, those of you already on RiskSmart are going to have an even better experience. He's a lover of all things tech, and, as we found out the hard way, killer at bowling.
Jakub Czekirda
Jakub has one job: to help more businesses manage risk with confidence. He can't get enough of movies, travelling, or electronic music, and is heading to Belgium for Tomorrowland festival this summer.
If you're a GRC professional (in a business of any size) looking to lose the spreadsheets, head on over to RiskSmart to find out more.