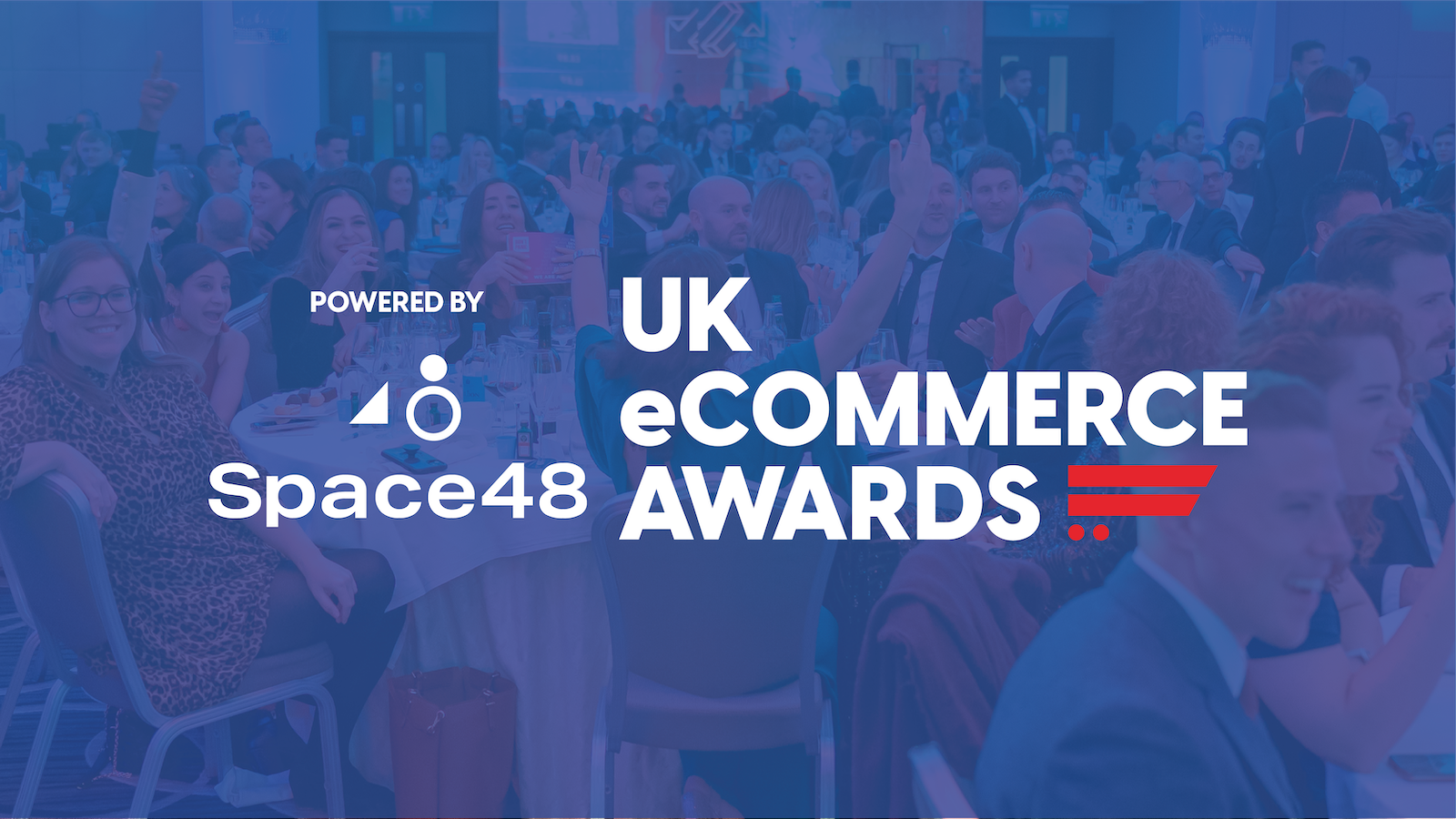 It's that time of the year again when the brightest and the best in the ecommerce industry come together to celebrate achievements, share best practices, and spur one another to reach even greater heights. The UK eCommerce Awards are back, brought to you by Don't Panic, the ethical and transparent award organisers, and powered by Space 48, an ecommerce agency for ambitious businesses who want to transform their commerce experience. In this blog post, we'll look in-depth at the exciting event, its award categories, and how you can enter this prestigious competition.


The UK eCommerce Awards, in Partnership with Space 48, is an annual event that recognises and rewards outstanding achievements in the ecommerce sector. Established in 2019, the awards have quickly become the industry standard for excellence across various aspects of ecommerce, from web design to online marketing and customer service.
Award Categories:
The UK eCommerce Awards features a wide range of award categories designed to celebrate the successes and advancements in the eCommerce industry and the individuals who have excelled within it. There are websites, campaigns, software, and Agency and In-House Team of the Year categories. The diverse selection ensures that innovative accomplishments and hardworking teams across all industry dimensions are recognised and appreciated.
Space 48's Involvement:
"Space 48 is delighted to be an integral part of the UK eCommerce Awards. These two events recognise excellence, innovation and success. They are an opportunity to showcase brands, technology partners and agencies doing excellent work to drive change in an exciting, ever-moving industry.
We are privileged to play a part in bringing together our community of like-minded professionals to network and celebrate one another. We look forward to hearing your success stories and meeting you and your team at the live events later in the year."
How to Enter:
Suppose you're part of an eCommerce business that has delivered outstanding results or contributed to transformative innovations in online retail. In that case, you should take advantage of the opportunity to be part of this esteemed event. Entering the awards is very straightforward. Visit the official UK eCommerce Awards website to find the entry form, criteria and deadlines for each category. The submission process is easy and transparent.
Why the UK eCommerce Awards Matter:
There are benefits to entering, making the shortlist and winning.
Deciding to enter the awards is recognition for your team and their hard work and brings your team together to strive for the winners' titles. The entry form is the perfect framework for reviewing your overall project and gaining clarity for future work, as well as an opportunity to judge your own work. Entering can also be seen as a marketing opportunity which demonstrates to clients and audiences how passionate you are about your work.
Making the shortlist for the UK eCommerce Awards is an incredible achievement. The judging panel are thorough, and no one makes the shortlist without demonstrating excellent work. At the shortlist stage, you will be provided with assets that can be used for marketing internally and externally, and this achievement is one to celebrate. Attending the Awards ceremony is also a chance to connect to the wider eCommerce community and network as well as being a great night out.
Winning a UK eCommerce Award can be transformative for online retailers as not only does it put you in the spotlight, it shows potential clients and talent that you have achieved industry recognition and that your agency/brand is the best in the business.
All entrants receive feedback on their entry from our esteemed judging panel, so even if you don't win this year, this information will be helpful for next year.
The UK eCommerce Awards, in Partnership with Space 48, is an incredible event highlighting the best our industry offers in eCommerce. It's the ultimate celebration of innovation, hard work, and success, showcasing the finest brands, agencies, and technology partners that have shaped the landscape of eCommerce. So don't hesitate to be part of this exclusive occasion where you can gain recognition for your achievements, learn from the accomplishments of others, and forge lasting connections within the eCommerce community. Enter now and let your eCommerce expertise shine!