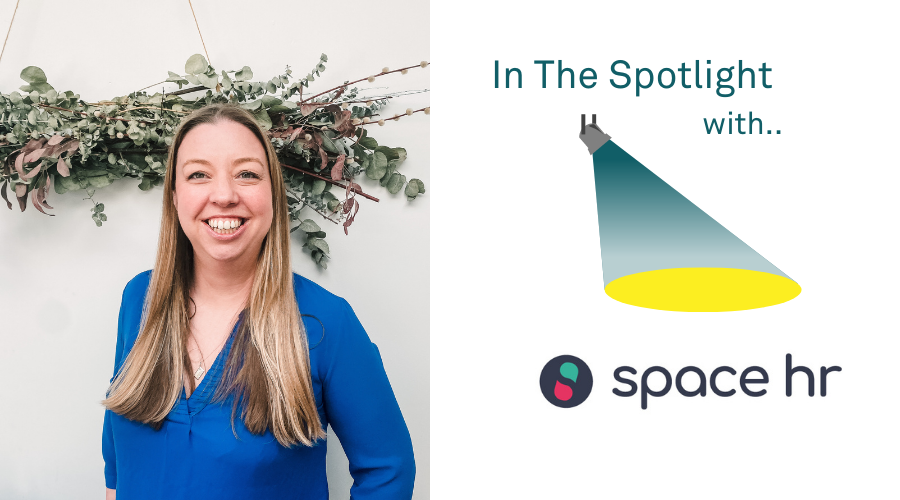 At Manchester Digital we like to interview our members to find out a bit more about what they do and their work in the Greater Manchester digital and technology sphere. This week we're speaking with Victoria Bond, CEO of Space HR - tech centric, employee engagement specialists based in Altrincham.
What does your organisation do?
Space HR is an employee engagement agency that helps HR and people managers make data driven decisions on people strategy. Powered by WhatsApp and SMS, the Space HR platform helps companies to embed a regular feedback programme into their HR process. We work in partnership with our clients to build a team for the future and help them achieve their vision.
What do you think is currently the biggest issue facing the digital and tech industry?
The quantity and quality of talent coming into this industry is always going to restrict the pace of growth. Businesses need to make sure they are creating amazing workplaces to attract and retain the best talent as well as building skills from within. The entire reason Space HR exists is to help companies build a more engaged workforce. This leads to better culture, better clients and a better brand reputation for digital and tech firms that want to build quickly by acquiring the best people.
What is your organisation's biggest achievement?
We've gone from concept to launch in 6 months on a shoestring budget, delivering technology, marketing and sales pipeline. Our technology boasts a significant number of genuine USPs that are helping us to win serious clients already. We're also getting exceptional client feedback from our paying and trial customers. It's been a fantastic start and we're ambitious for so much more.
What would you consider to be your organisation's biggest challenge?
If companies really want to be the best, they need to embrace and adopt feedback from their people. Most organisations recognise this but don't offer a transparent and honest way of collecting feedback. Whether it's positive or negative, employee feedback is absolutely vital to make long lasting change, coupled with a businesses desire to be daring in obtaining feedback. Our challenge, or aim is to build our brand as quickly as we can, to share the value we add with as many businesses as we can.
What do you think the future looks like for Manchester's digital and tech sector?
Manchester is an exciting place to be right now, but has long been ahead of the curve. We have a vibrant mix of well established technology and digital businesses, along with an abundance of exciting start-ups and emerging entrepreneurs. The affordability of the city to live in, accompanied by great universities and students that continue to live here after they study means its a great city for the future of digital and technology too.
Tell us something we might not know about your company?
Victoria, CEO and Alec Middleton, Commercial and Product Director previously worked together for a tech start up / scale up. They were part of the team that successfully led the business through to sale. A lot of what they learnt on that journey has been baked into the Space HR offering, to create and protect "valuable teams".
Thank you Victoria!
To find out more about Space HR, click here.
Want to raise your business's profile? If you're a member, contact thom@manchesterdigital.com to discuss featuring your content on our site, social media or newsletter. If you're not a member, get in touch today to discuss the benefits of membership.