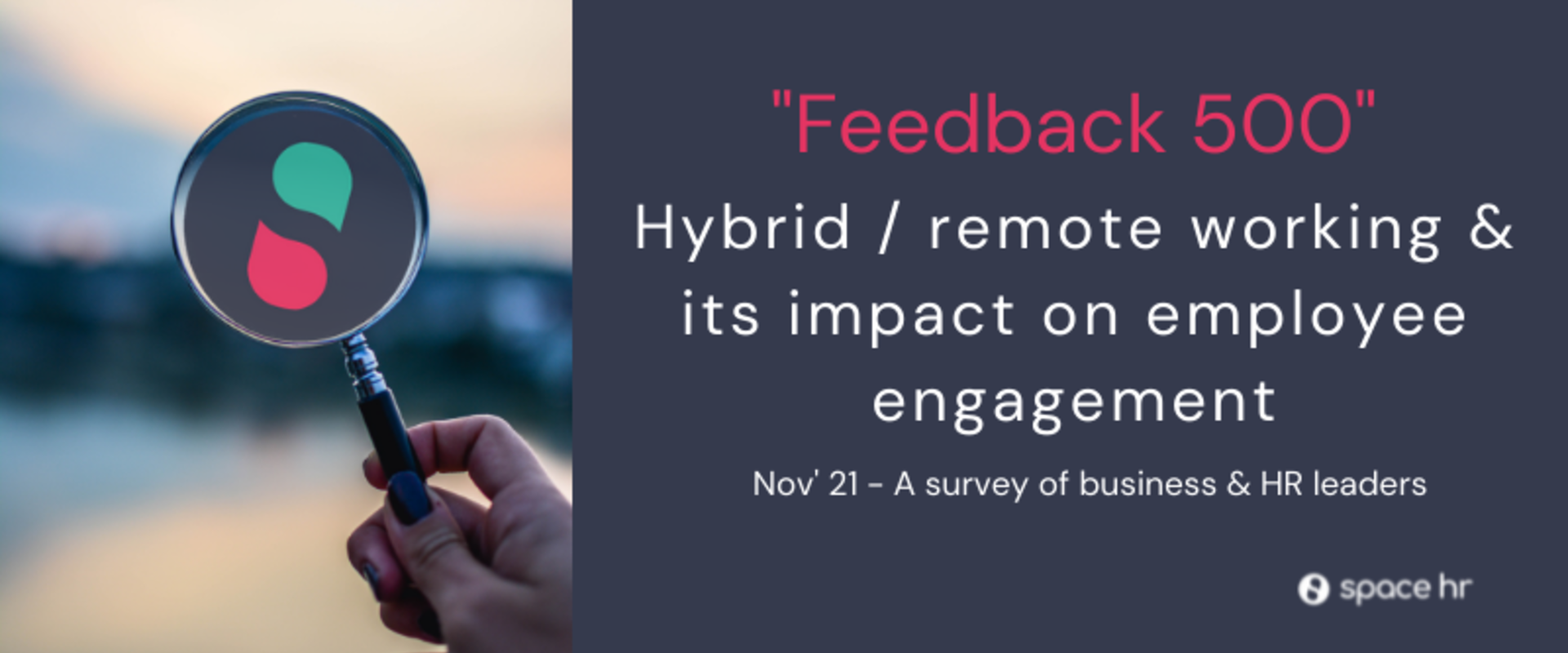 UK business & HR leaders share their views on the impact of hybrid and remote working on employee engagement in the UK
Every month at Space HR, we ask our panel of business and HR leaders about the hottest topics impacting employee engagement within UK businesses.
In October we asked about the VERY hot topic of hybrid / remote working.
Here's what our leaders told us.....
(To find out more about how we conduct the survey or to get involved read to the end of the article)
Hybrid is here to stay!
Far from being a trend or a moment in time led by the pandemic, a whopping 98% of the leaders we surveyed said that hybrid / remote working was here to stay.
For those businesses wondering what to do next, this is a clear indicator. If you're still waiting for things to return to normal, you may be waiting a while! If you're changing your operations and teams to remote / hybrid first, the gains will be felt in the long-term.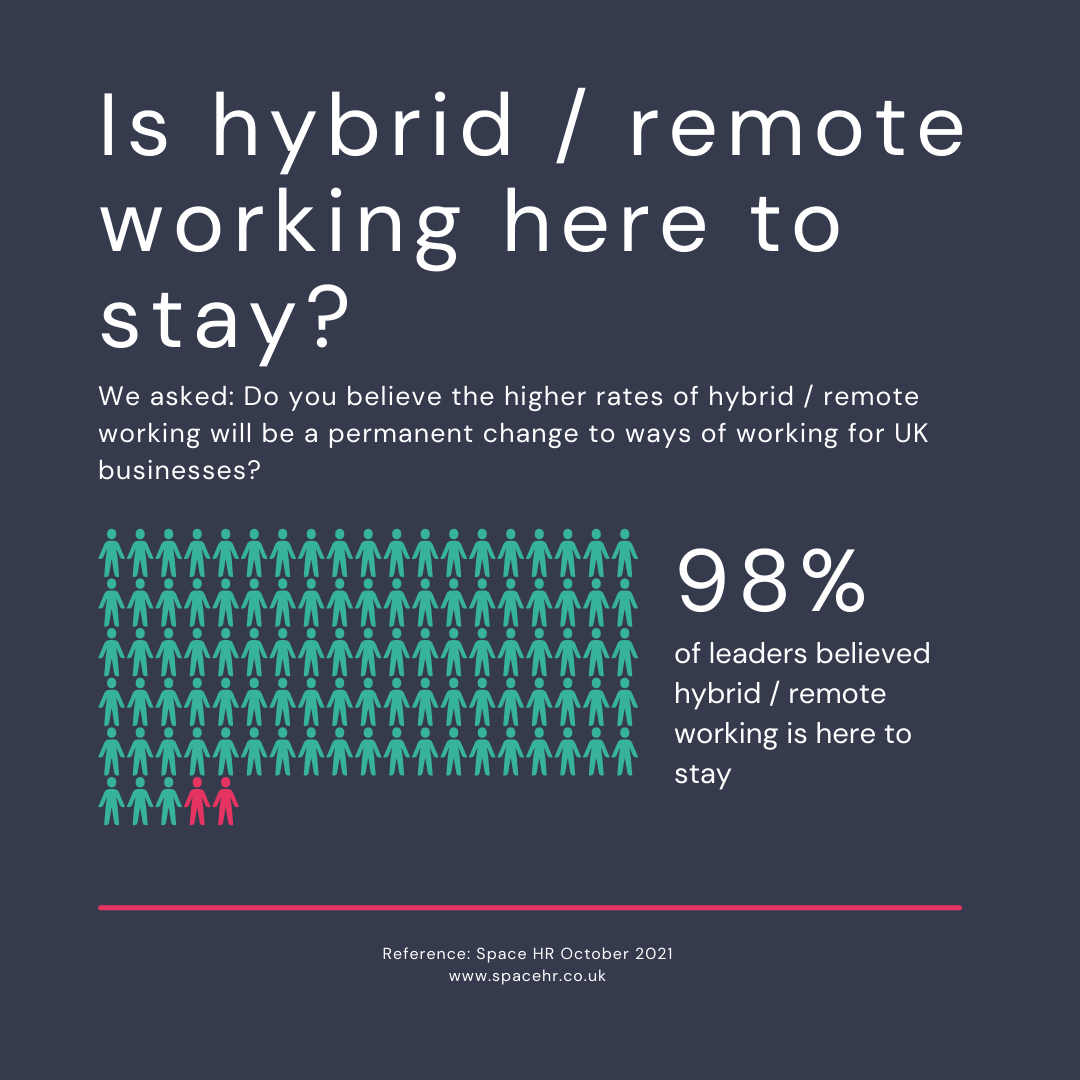 But it wasn't all good news.....


Only 7.4% felt strongly that UK businesses were more productive
We asked our panel to say how strongly they agreed with the statement "UK businesses are more productive as a result of hybrid / remote working".
Our average score here was 6.5 (out of 10). With 43% of our respondents answering 6 or below to this question.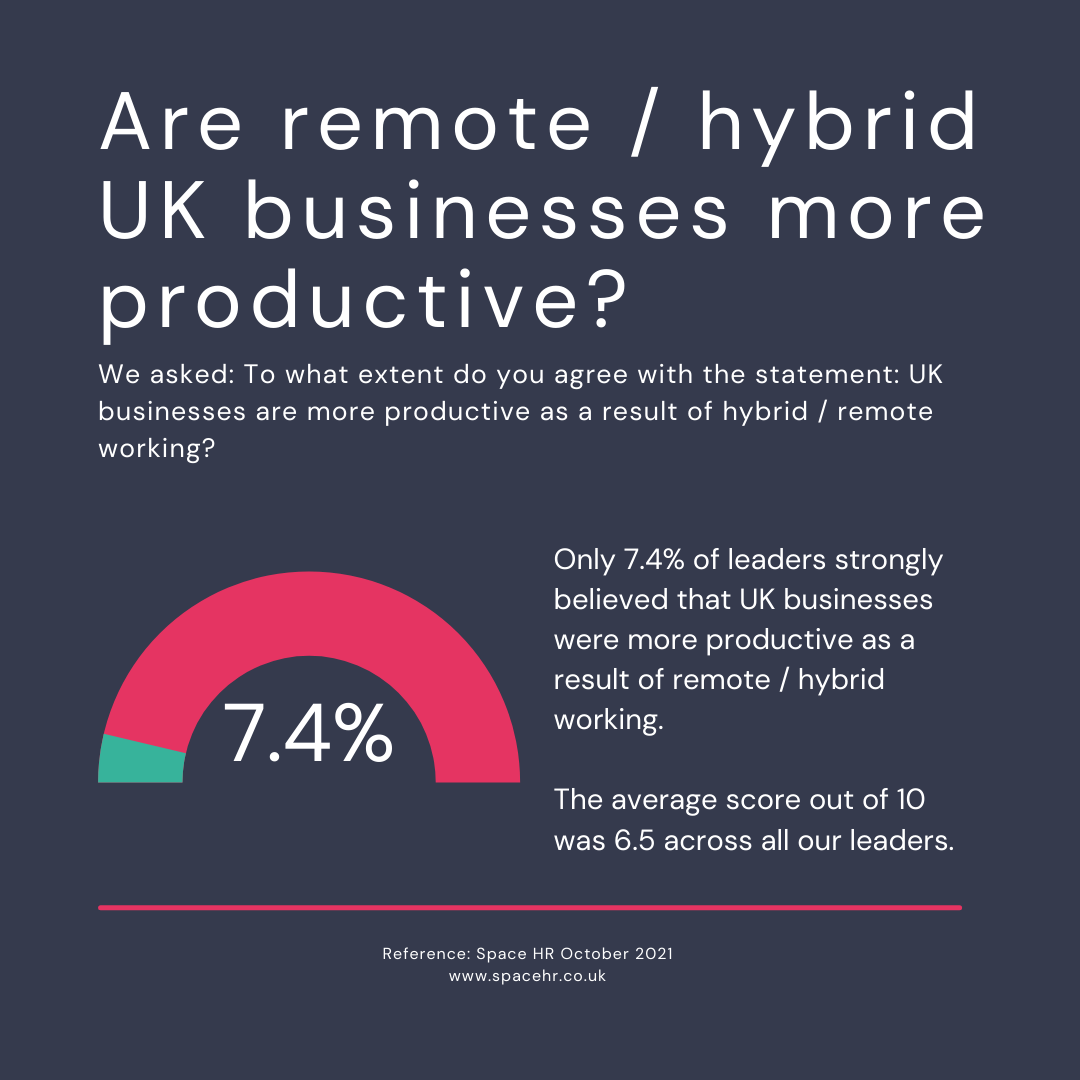 So it seems there's work to do, to make hybrid / remote work for the business. But where to start?
Prepare your people managers
We asked to what extent do you agree "People managers in the UK are well prepared to manage in a hybrid / remote workplace"
The average score was low at 4.3 (out of 10). This demonstrated that people managers and those that support them have a long way to go in managing remote and hybrid teams. In fact 0% of our leaders gave a "high confidence" score of 9 or 10 in this area. With 87% of our respondents giving a score of 6 or below.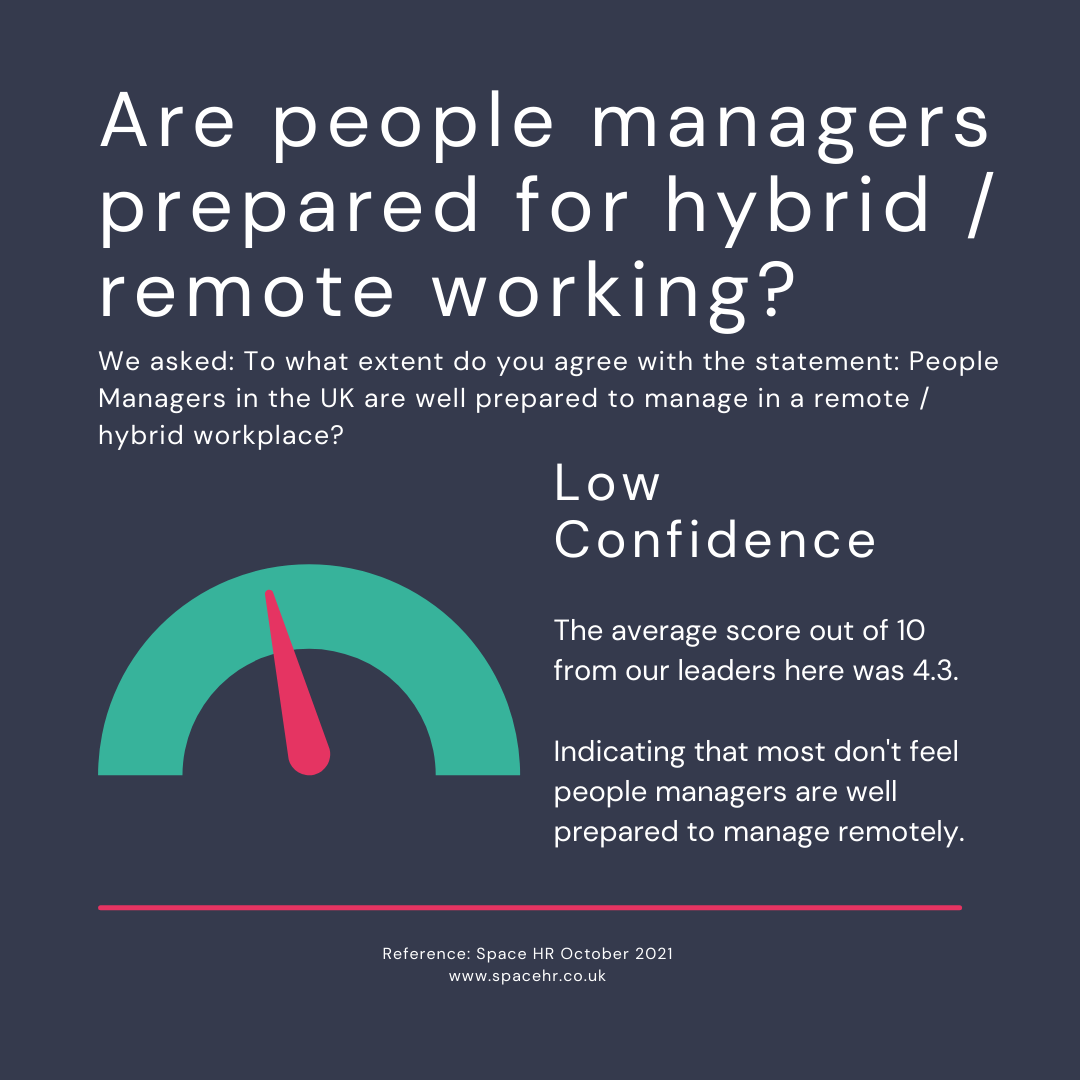 Whilst hybrid / remote working may not be optimal for businesses yet, it seems that it is working for employees.
78% said employee engagement had improved!
Much has been written about mental health loneliness, lack of team camaraderie and dilution of business culture. But the majority of our leaders felt that the net impact of hybrid/remote working was an improvement of employee engagement in UK businesses.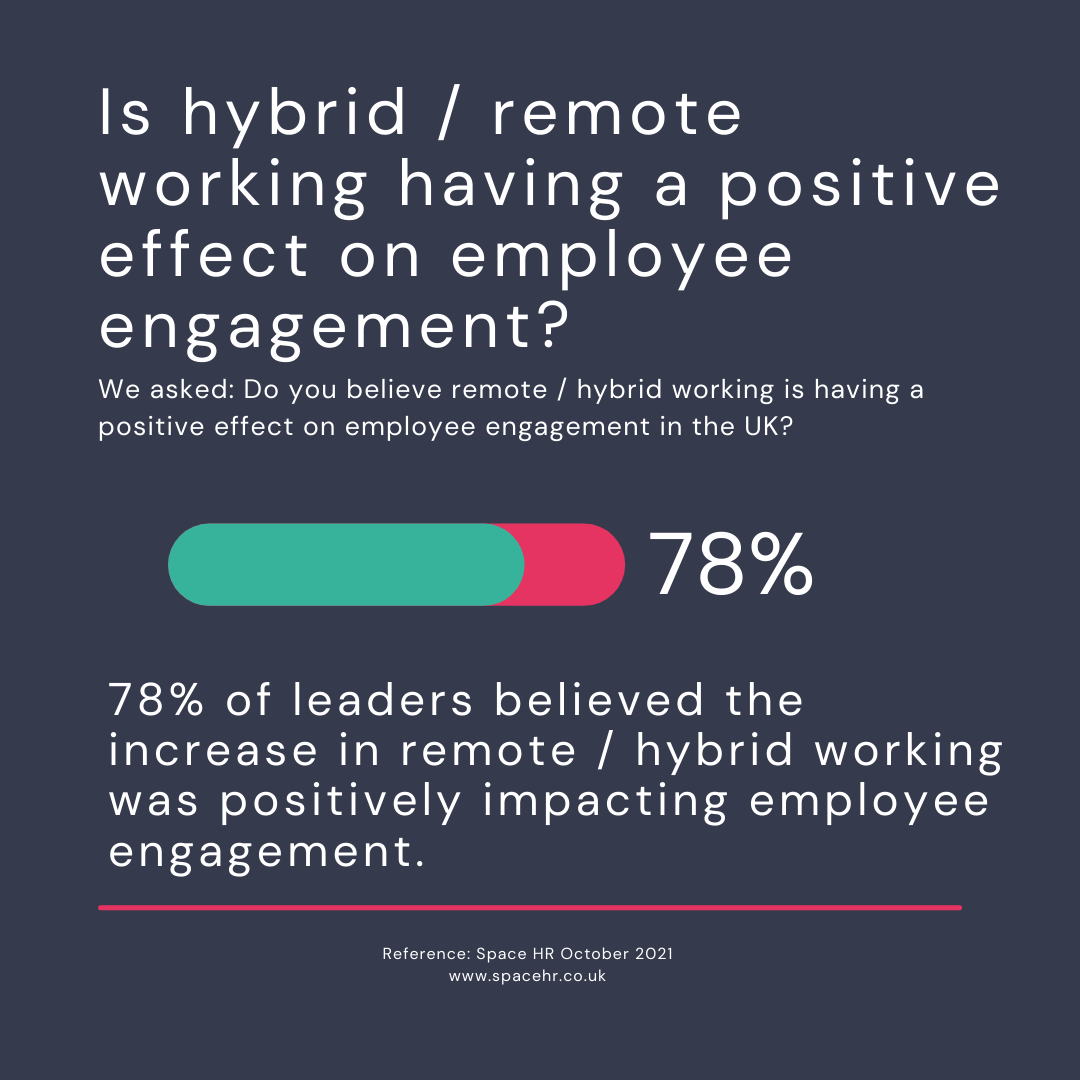 So what's the secret to success for remote / hybrid working?
From our research some key themes emerged;
Culture, engagement and environment need to be aligned to remote / hybrid working.
People managers and leaders play a key role in creating the right culture and impacting on engagement.
Trusting employees to get the job done rather than be present is vital
Mental health and wellbeing is higher on the agenda than ever before
People managers play a critical role in supporting employees and helping teams stay well
Technology needs to be good enough to support this type of working.
We can positively affect climate change with less commuting
Some of the other comments our leaders shared on these topics can be seen below;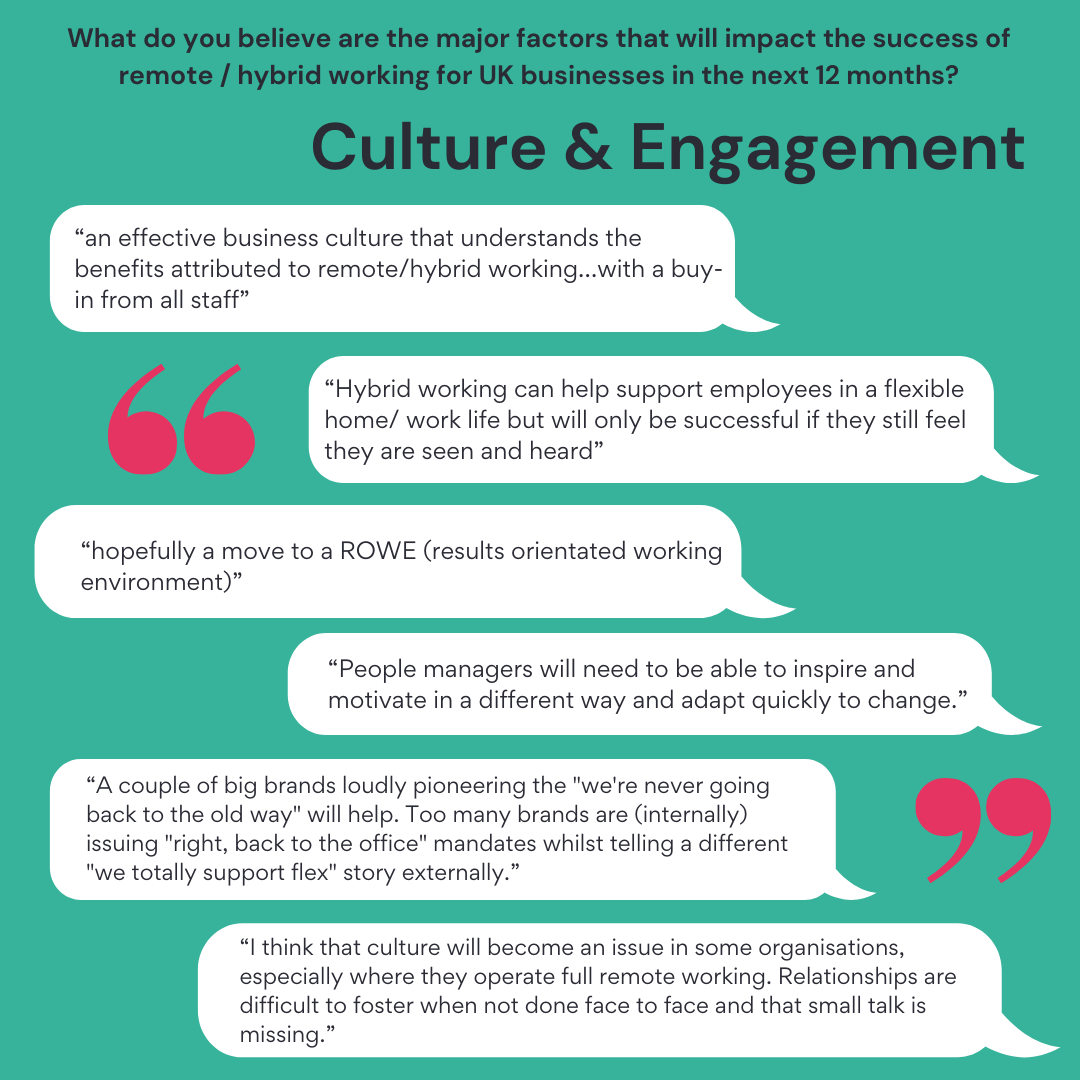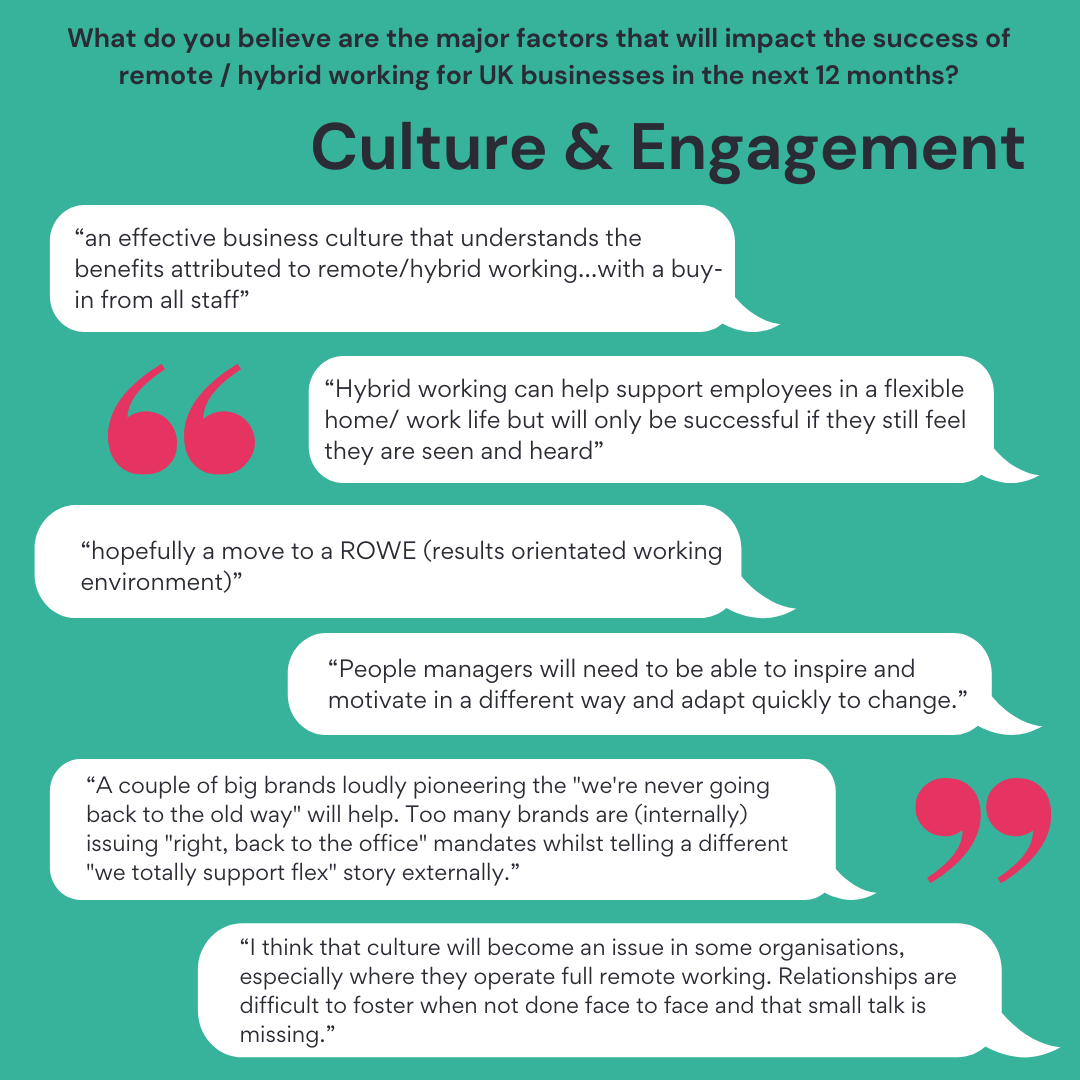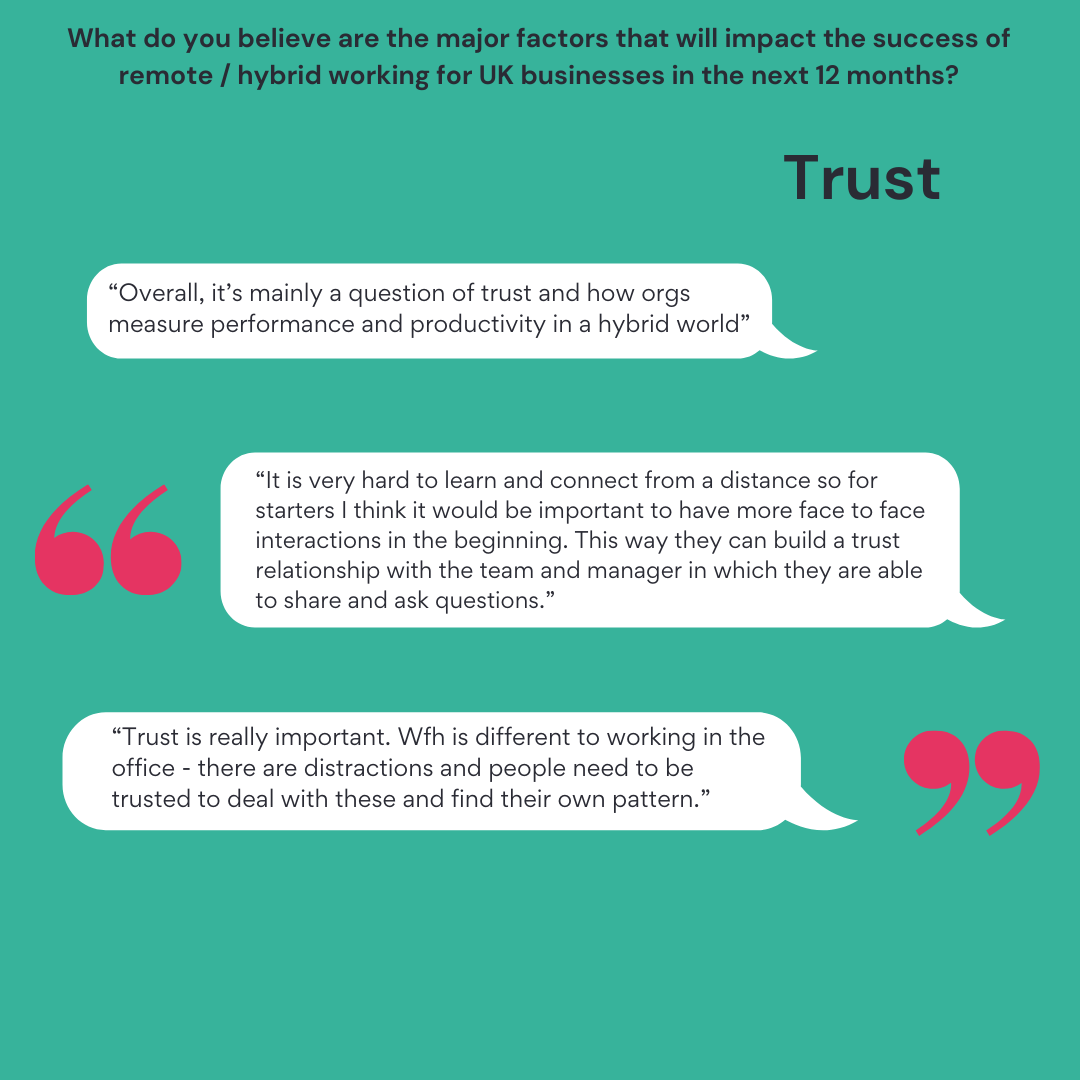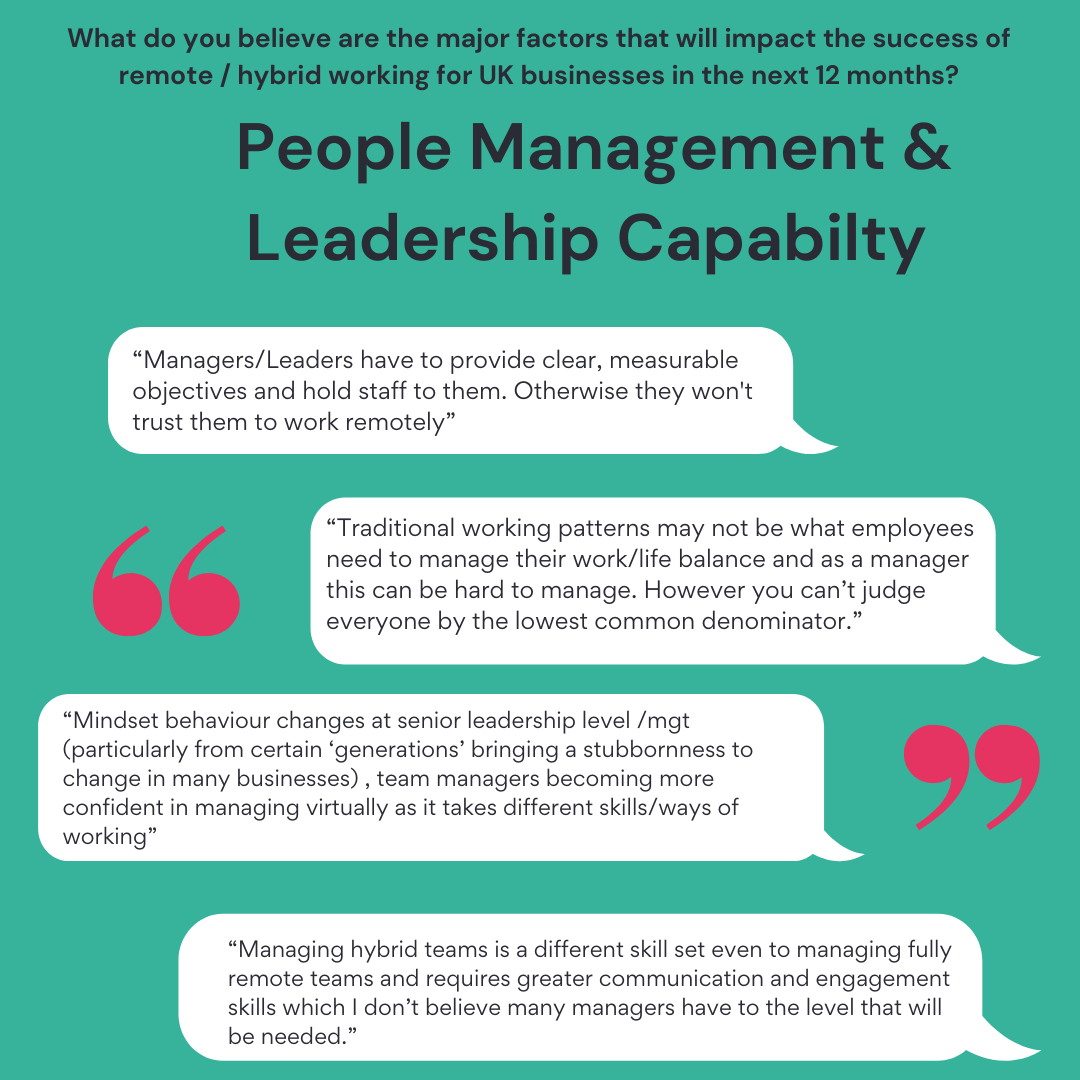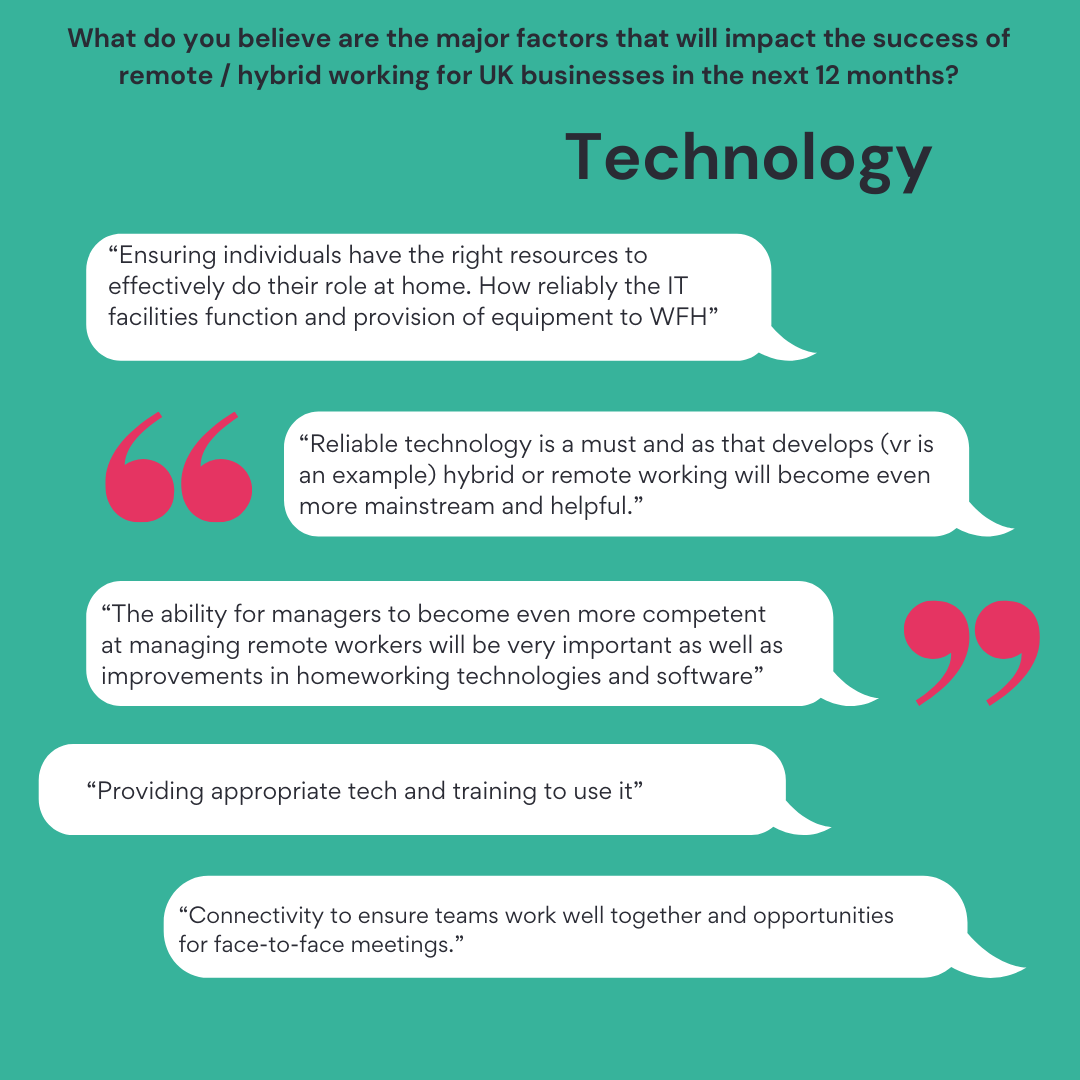 Be part of something special....
The Space HR 'Feedback 500' is a piece of monthly research we conduct to understand more about the topics affecting employee engagement. Each month we send our leadership community 5 short topical questions via WhatsApp. All responses are captured anonymously. We have leaders from a wide range of sectors including: HR consultants, recruitment, retail, automotive, creative arts, construction, technology, utilities, e-commerce, digital, marketing, legal, health, public sector and education.
To become part of our 'Feedback 500' sign up here:
https://www.spacehr.co.uk/enrol/62472213-f57f-4380-b06c-f5be73ebabf0
Find out more about Space HR at www.spacehr.co.uk.