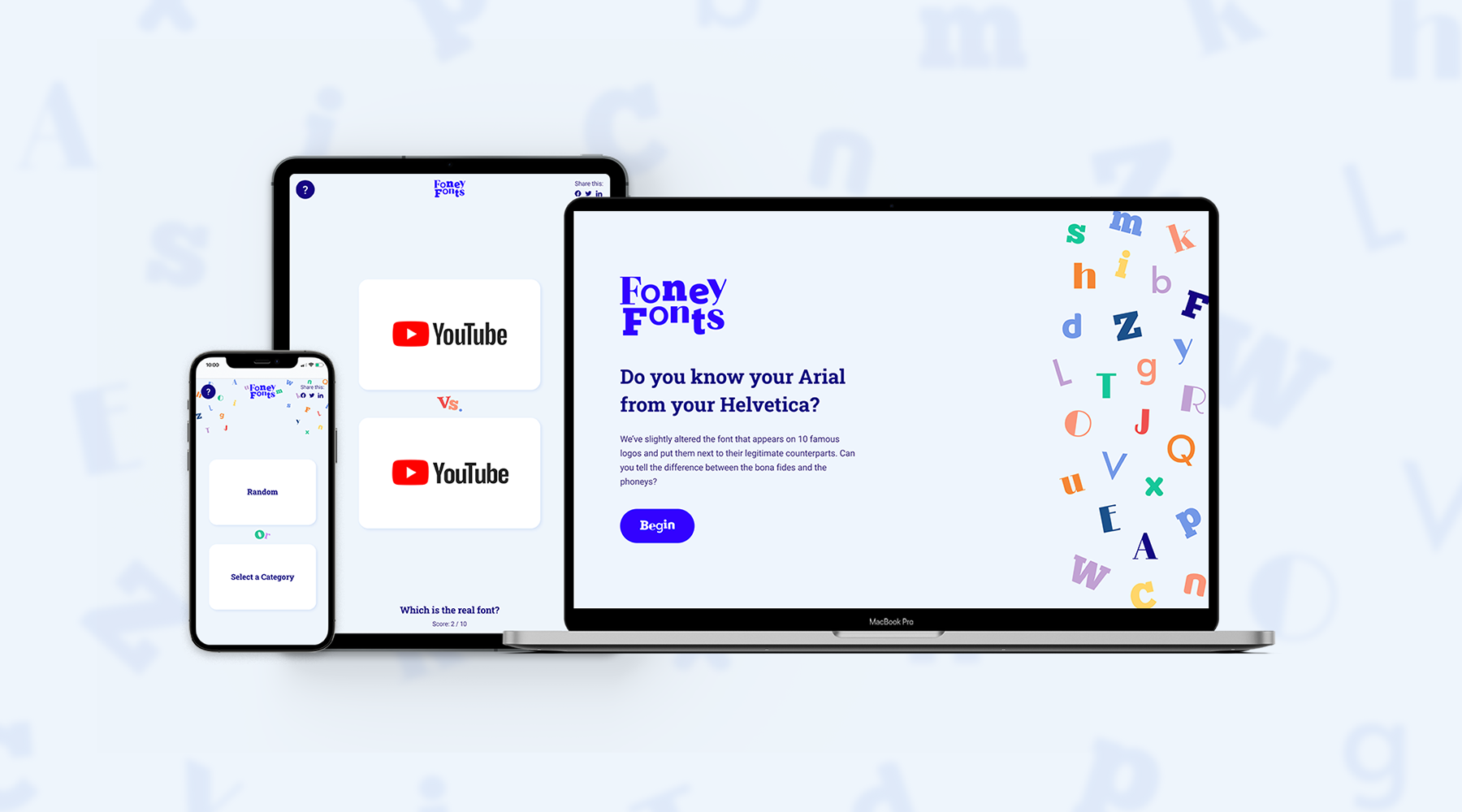 Know your Arial from your Helvetica? Think you have a designer's eye? Digital agency Supremo has created a super-tricky graphic design challenge — see if you can spot the Foney Fonts!

Foney Fonts was created by the team that brought us 'It's Centred That' back in 2018. This highly addictive challenge tests your eye on leading brand logos. Game players can test themselves to see if they can spot which logo has a Foney Font and which is correct.
Choose either the random category or go specialist and be challenged with logos from the world of
tech and social media, travel, auto, the high street, food and drink and supermarkets.
Ellie Cordy, Art Director at Supremo, said: "We know many frustrated, wannabe graphic designers are out there. This challenge will put you to the test! Only one in ten players made it to the end; give it a try and see how far you can get!"

Supremo is a team of brand specialists based in Manchester with digital design services ranging from web design to 3D and video production. To find out more, contact hello@supremo.co.uk

Try it out! Results are revealed at the end