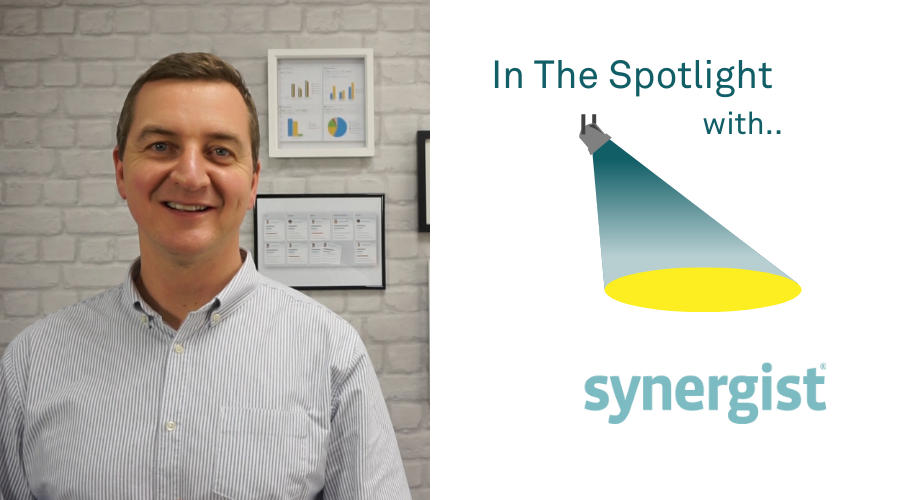 At Manchester Digital we like to interview our members to find out a bit more about what they do and their work in the Greater Manchester digital and technology sphere. This week we're speaking with Nick Lane, Commercial Director and Co-Owner of Synergist - whose agency performance and project management software is used by over 500 of the UK's leading agencies.
What does your organisation do?
Synergist helps agencies to grow efficiently and profitably. We also bring order to the potentially chaotic working lives of people through our agency management software.
What do you think is currently the biggest issue facing the digital and tech industry?
One of the biggest challenges is the pace of change. Digital and tech are always fast-moving but sometimes mass adoption can take a while to catch-up. But in 2020, when there was an almost instantaneous move towards remote working, everyone had to adapt to using new technologies much quicker, and technology companies had to adapt to this new demand. So tech providers and users have had to innovate at scale. As we move to hybrid working, it will change again. Providers who have up-scaled or pivoted to meet new demands, will have to think of alternative ways to satisfy their new customers.
We're lucky that our software is browser-based so we've not suffered from a dramatic change in how our product is used, or what we can offer. For many agencies, Synergist has provided continuity, allowing everyone to view core operations and get live updates no matter where they are. And just as Synergist provided continuity when people decamped to their kitchens, it will as we make this move to 'hybrid working,'.
But for those who've had to make dramatic changes, there is a lot of uncertainty around how the working world will look in the future and how their products will suit these uncertain demands.
What is your organisation's biggest achievement?
Synergist is an integral part of daily life at over 500 agencies. These agencies use our software to efficiently manage their project delivery, and for financial and management reporting. They really rely on us for support in crucial areas of their business. We have a very low churn rate, so for us to be fulfilling so many agency's needs is definitely our greatest achievement.
What would you consider to be your organisation's biggest challenge?
There are certain elements to running an agency that are remarkably similar no matter agency type eg digital, design, PPC, PR. But what often makes agencies unique is their different operational processes. Our biggest challenge is ensuring the product always delivers the core benefits but also the flexibility and customisable elements to ensure that agencies can keep their unique DNA. Although, the core structure of the product is designed around best practise, so often it's a great guide and many agencies develop more profitable operations just as a result of implanting the system.
What do you think the future looks like for Manchester's digital and tech sector?
Bright of course. Manchester's digital and tech scene will always thrive. The entrepreneurial spirit that built Manchester is alive and well. There's also a focus on collaboration which helps boost the region overall, attracting business and talent from elsewhere.
Synergist has clients both nationwide and internationally. But we're still proud to be based close to Manchester and enjoy watching the region go from strength to strength.
What's next for Synergist?
This coming year, like most years, we'll focus on continually crafting our product.
Client's needs are ever-evolving so we have to ensure our product continually delivers. We've just issued a new version release that's brimming with new features, and there's some quite dramatic changes in the look of the product. But we'll not rest on our laurels, so this coming year will be about listening to customers, understanding needs and crafting our software accordingly.
Thank you Nick!
To find out more about Synergist, click here.
Want to raise your business's profile? If you're a member, contact thom@manchesterdigital.com to discuss featuring your content on our site, social media or newsletter. If you're not a member, get in touch today to discuss the benefits of membership.