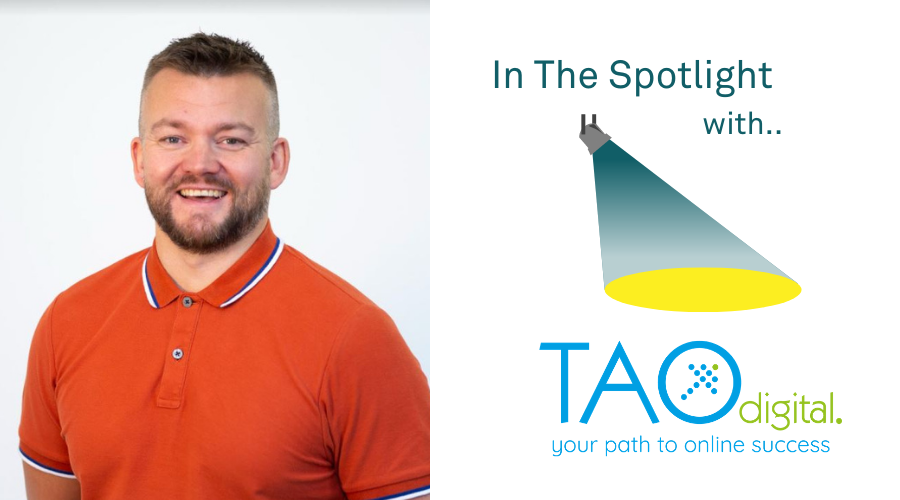 At Manchester Digital we like to interview our members to find out a bit more about what they do and their work in the Greater Manchester digital and technology sphere. This week we're speaking with Matt Tomkin, Founder of Tao Digital.
What does your organisation do?
We're Tao Digital Marketing, a search and site agency based in the heart of Bolton town centre. We work with businesses from Bolton to Australia to help improve their site visibility and generate leads through search engines.
We concentrate on three main areas: SEO services, paid search management and web design and development. Growth is the key to our existence - we strive to make a positive impact on all projects we engage with.
What do you think is currently the biggest issue facing the digital and tech industry?
The biggest issue facing SMEs within the industry is the struggle to compete with bigger businesses that have greater resources and can therefore offer a higher financial package to team members.
As a small business of just ten people, we have to find creative solutions to make sure our team members are growing and progressing whilst finding their work rewarding as well.
That's how we are competing to attract talent at the moment - hiring the right way for our business.
What is your organisation's biggest achievement?
I'd say our biggest achievement is keeping the perfect balance between helping team members to grow whilst pushing commercial growth for both our clients and ourselves.
Something that can easily happen as businesses grow is that staff progression and wellbeing gets pushed to the side as financial gain becomes more of a priority than company culture, but our team members have reported that they feel like they are growing and progressing at a good rate alongside the business.
What would you consider to be your organisation's biggest challenge?
One of the biggest challenges we face as a specialist agency is battling the myth that working with a full service agency equals better results.
Over the past two years, we've pitched to businesses who have ended up going down the full service route and have ended up coming back to us six months later as they don't have the sort of in-depth specialist search knowledge that is going to really improve site rankings and grow leads/sales. If you want specific search results, it's much better to go to a specialist!
What do you think the future looks like for Manchester's digital and tech sector?
I think the future for Manchester's digital and tech sector is massive. There is so much opportunity here, which we have seen with the high concentration of businesses in the city centre. This has been a magnet for its external boroughs to feed into its growth.
As a result of the working from home shift over the past year, we've seen that people don't necessarily want to face that commute any more - I think satellite towns such as Bolton, where we're based, are going to start growing their own digital talent. Just imagine the power Bolton would have if the town managed to train 2,000 developers and kept them in the town!
Tell us something we might not know about your company?
What Tao means and how to pronounce it (it's Tao like cow)!
Our name comes from the philosophy of Taoism, which translated literally means 'The Way'. Our aim is to pave the way for your business to grow and expand through improving your online presence.
Cheesy, but we think it works!
Thank you Matt!
To find out more about Tao Digital, click here.
Want to raise your business's profile?
If you're a member, contact thom@manchesterdigital.com to discuss featuring your content on our site, social media or newsletter. If you're not a member, get in touch today to discuss the benefits of membership.