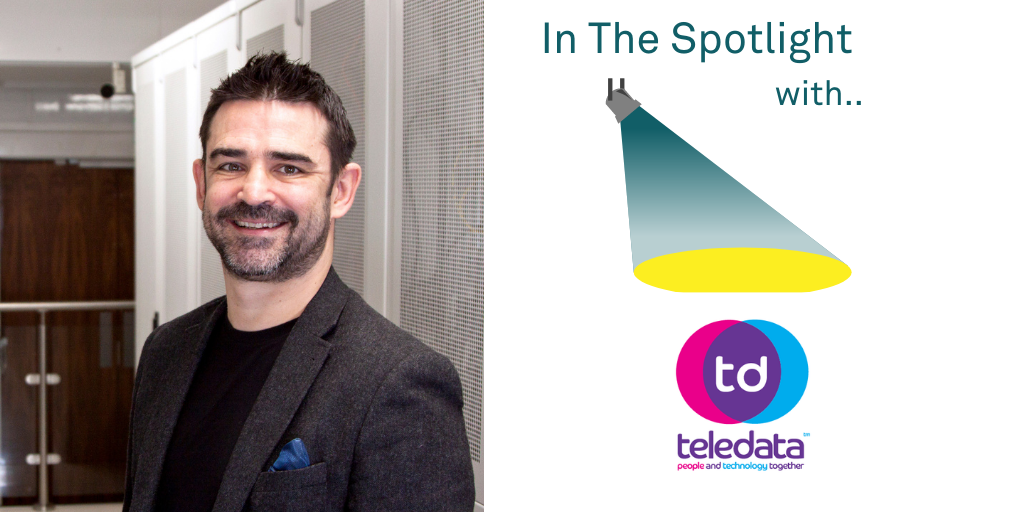 At Manchester Digital we like to interview our members to find out a bit more about what they do and their work in the Greater Manchester digital and technology sphere. This week we're speaking with Matt Edgely, Director of Teledata, an ISO27001 accredited data centre based in Manchester.
What does your organisation do?
Teledata is a data centre owner, colocation and cloud hosting provider. Effectively, we provide the platforms for our customers to deliver their core online services whilst protecting the availability, integrity and security of their business-critical data, applications and online presence.
We do this by operating one of the most robust and secure data centre facilities in Europe and offering cloud hosting services which are ready made to offer the ultimate in performance, agility and capacity.
What do you think is currently the biggest issue facing the digital and tech industry?
From our own experience, it's keeping up with demand and maintaining capacity in unprecedented situations! Recent times have shown us how important technology is to not only keep the world turning, but to beat the biggest challenges that the world has to throw at us. Capacity in people, systems and the ability to get things done, fast, has been vital in 2020.
What is your organisation's biggest achievement?
In very, very recent memory, winning the Data Centre Energy Efficiency Project of the Year award in the international DCS Awards. These awards recognise the very best in the industry and we're delighted that our own commitment to energy efficiency and carbon reduction has been recognised and rewarded at such a high level. It's actually the first award we have looked at entering, so to win was a fantastic achievement and it was great for the team to see their efforts rewarded.
What would you consider to be your organisation's biggest challenge?
Finding the right skills in the right people. We've developed a really strong culture within the business in recent years with a team we, and our customers, can trust implicitly. This has helped us adapt quickly and without problems during the changing world of 2020. The adoption of homeworking has been a breeze and the key workers amongst us have been maintaining service to the equally high standards that we've always delivered, even with more restrictions and rules in place.
One of the most important things at the moment is to keep that culture whilst rapidly expanding and developing. Yes, we have to find the skillset, but the skillset with the Teledata mindset is pretty specific these days!
What do you think the future looks like for Manchester's digital and tech sector?
Vibrant is the best word I can think of. The pace at which things are moving and the kind of talent Manchester is producing within the digital and tech community is both exciting and absolutely necessary. There are some major players developing in the city, with fresh ideas and astonishing growth potential. We're seeing more and more of the traditional 'big-boys' looking at Manchester as a place to be and working with some emerging tech companies who are making the world take notice.
Tell us something we might not know about your company?
You might not know, that we are the only data centre in the world to have an NSI Gold Approved BS5979 Cat II Security Operations Centre on site, which gives our security team direct links to Police control rooms for ultimate, priority response.
Thank you Matt!
Want to raise your business's profile? If you're a member, contact thom@manchesterdigital.com to discuss featuring your content on our site, social media or newsletter. If you're not a member, get in touch today to discuss the benefits of membership.