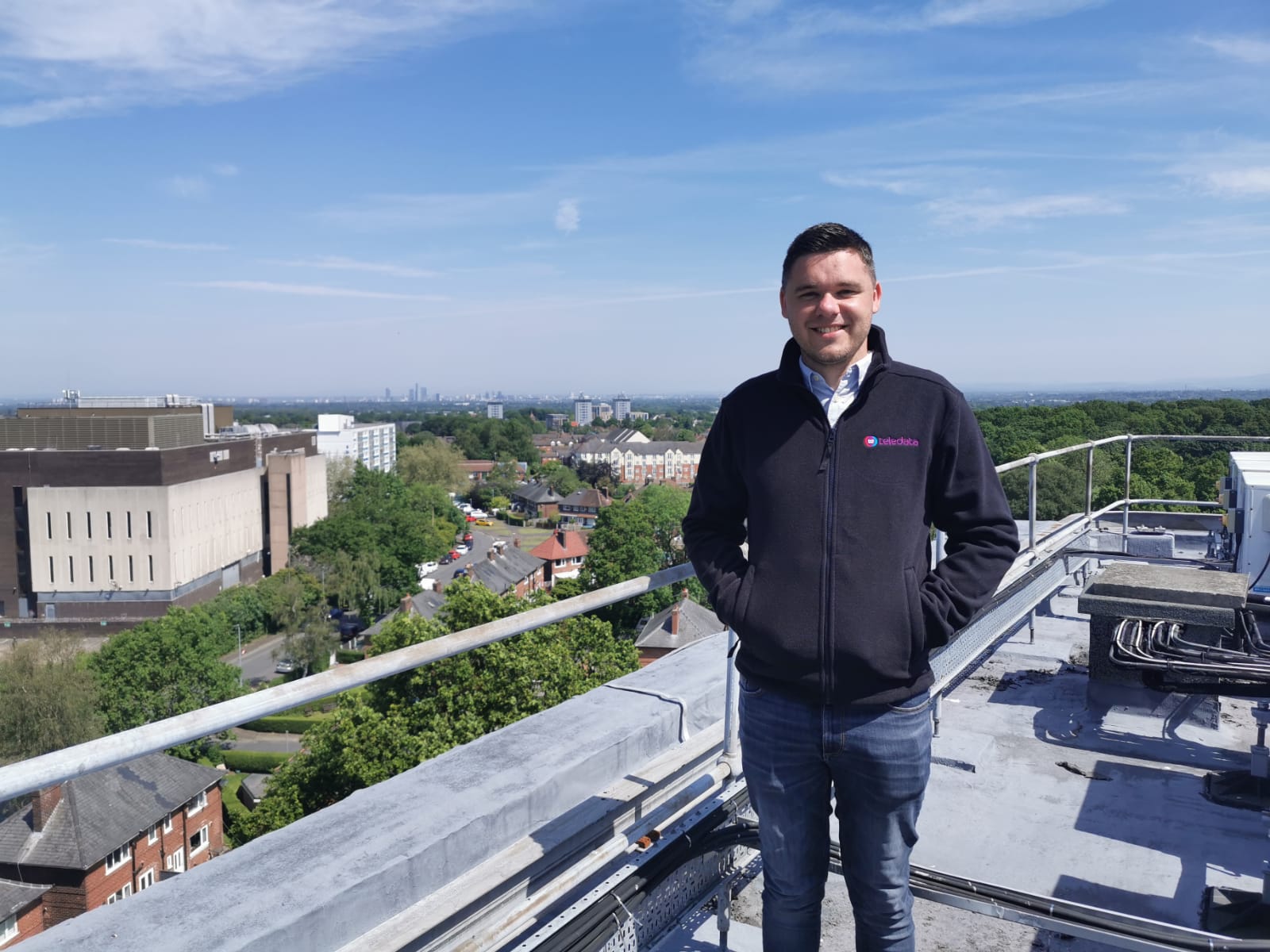 Manchester cloud hosting and data centre operator Teledata, has strengthened its team with the appointment of Seb Graham as Commercial Development Manager.
Seb joins Teledata from managed service provider San IT, where he spent eight years developing his career across a number of roles including technical support, projects, solution design, helpdesk management, marketing, process improvements and sales. In his most recent role as Commercial Director for San IT, Seb worked to help businesses plan and implement technology and infrastructure upgrades across a host of solutions and workloads including cloud services, on-premise servers, hosted servers, networking and VoiP.
Commenting on his new role, Seb said: "I'm really excited to be joining Teledata. They have such a strong team of experts collaborating to deliver great results collectively, and i'm hoping to add to this by bringing a fresh and authentic approach to the account management and sales function and root some new procedures to further the hard work that's already been done, helping to continue to grow the business through the formation of new partnerships, products and services.
Matt Edgley, Director for Teledata added: "We're delighted to welcome Seb to the Teledata team. He has a wealth of experience - both from a technical and a consultancy perspective - and a well rounded skill set which will see him fit in perfectly with our culture of consultancy-led partnerships, building strong relationships with partners and clients and helping them to get the most out of their IT by planning infrastructures bespoke to their needs, and to meet their business challenges."
Founded in 2005, Teledata provides colocation, cloud hosting, workplace recovery and data centre services to businesses across the UK from an ISO27001-compliant facility in Manchester. The firm's solutions are designed to enable organisations to protect their applications, data and online presence from the damaging effects of downtime, and to make the most effective and efficient use of technology with secure and scalable hosting platforms tailored to business critical needs. The building has some of the most sophisticated security of any data centre in Europe, with an on-site police-linked, NSI Gold Approved, BS5979 certified control room and alarm receiving centre making Teledata unique in the UK.
For more information, visit www.teledata.co.uk