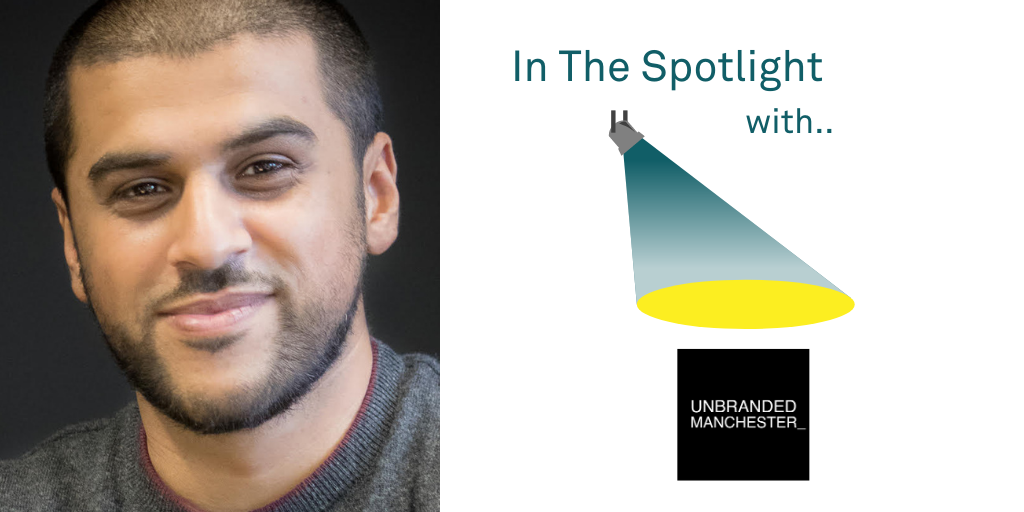 At Manchester Digital we like to interview our members to find out a bit more about what they do and their work in the Greater Manchester digital and technology sphere. This week we're speaking with Hamad Mian, Managing Director of Unbranded Manchester.
What does your organisation do?
We're a digital agency that specialises in digital business development for top tier SME's. We tend to work with businesses who are looking to rapidly scale up their organic search presence or develop digital solutions to reduce costly internal overheads.
We're renowned for generating millions in additional revenue for businesses who thought it wasn't at all possible for their website to outshine their own internal sales processes.
What do you think is currently the biggest issue facing the digital and tech industry?
Our sector, which predominantly covers your typical digital agency, suffers with a high level of technical complacency and this is having a direct impact on our environment with the amount of energy required to deal with it. The more I look into the projects that our sector is putting out into the public domain the more the issues are compounded; and it's having a knock on effect on the Internet as a whole.
Instead of constantly refining and improving the code across a web project to be fast and efficient, complacency takes over with a "it works as it is" mentality. This attitude towards technology is directly responsible for the increase of energy required to process, deliver and download the work across the Internet.
When you multiply this by the number of users who visit each site and then multiply the number of sites with such effects, the amount of energy being wasted is staggering, especially when it could have all been saved with a little extra focus on code quality.
Outside of education, I don't know of any solutions to the above, and I don't think there will ever be a single solution that addresses such complacency.
What is your organisation's biggest achievement?
We created a piece of software called the Layout Composer that sits inside Wordpress. It generates perfect code that addresses everything from brand guidelines through to accessibility and beyond. The greatest achievement isn't the platform itself though, it's the results that it generates. We're finding that we built it so well that search engines like Google respect the build and approach to such an extent that they're immediately increasing the ranking of every site we build to the top of search results for all defined keyword search terms.
Some of the results are phenomenal, we've taken already successful companies from 2% market share to over 60%, as well as delivering on promises to improve on overall SEO where swathes of other agencies have previously failed.
What would you consider to be your organisation's biggest challenge?
The last year has been beyond strange. Adapting to the changes lockdown brought was relatively easy for us to deal with as a business, however, ensuring that no one struggles on their own with mental health issues is proving to be an ongoing challenge.
Despite the policies we've put in place, from offers of counselling, to private chats and open discussions about how we're all coping, I can't help but feel we could be doing a lot more for our team and I'm not entirely sure what else we can do to support everyone from the confines of our own homes.
What do you think the future looks like for Manchester's digital and tech sector?
I think it looks very bright. The rate at which the sector is scaling up in Manchester and the Northwest is phenomenal. Some huge brands and great breakthroughs are coming from our great city and I think its only a matter of time until we're nationally known as the capital of tech.
Tell us something we might not know about your company?
We've recently been accredited with MSDUK certification to celebrate the fact that our whole team is comprised of a wide range of ethnicities, cultures and religions. When you look at the landscape of digital agencies, our diversity is in the minority.
Thank you Hamad!
To find out more about Unbranded Manchester, click here.
Want to raise your business's profile? If you're a member, contact thom@manchesterdigital.com to discuss featuring your content on our site, social media or newsletter. If you're not a member, get in touch today to discuss the benefits of membership.