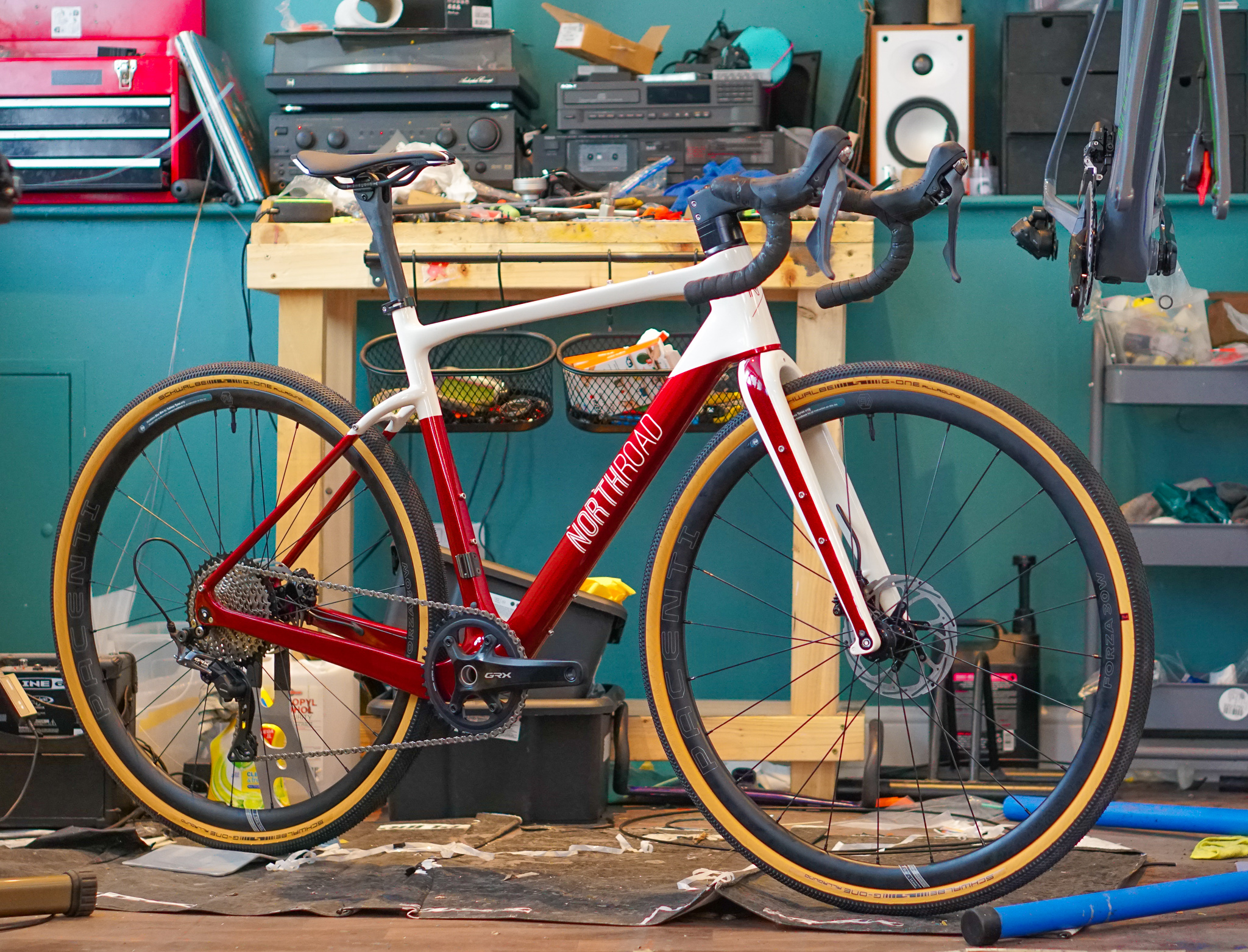 NorthRoad Cycles, the British carbon bike brand, has launched a new eCommerce website
The new website gives NorthRoad Cyles their first eCommerce offering since the business was set up in a shed back in 2016 and will allow them to grow sales for their British-built range of road and off-road bikes.
Based in Sale and founded by Ian Stewart and Jane Holdship, NorthRoad Cycles are specialists in making custom, hand-built bikes. Each bike is sprayed and painted by hand, meaning each has a look and personality unlike any other.
Click here to view the project.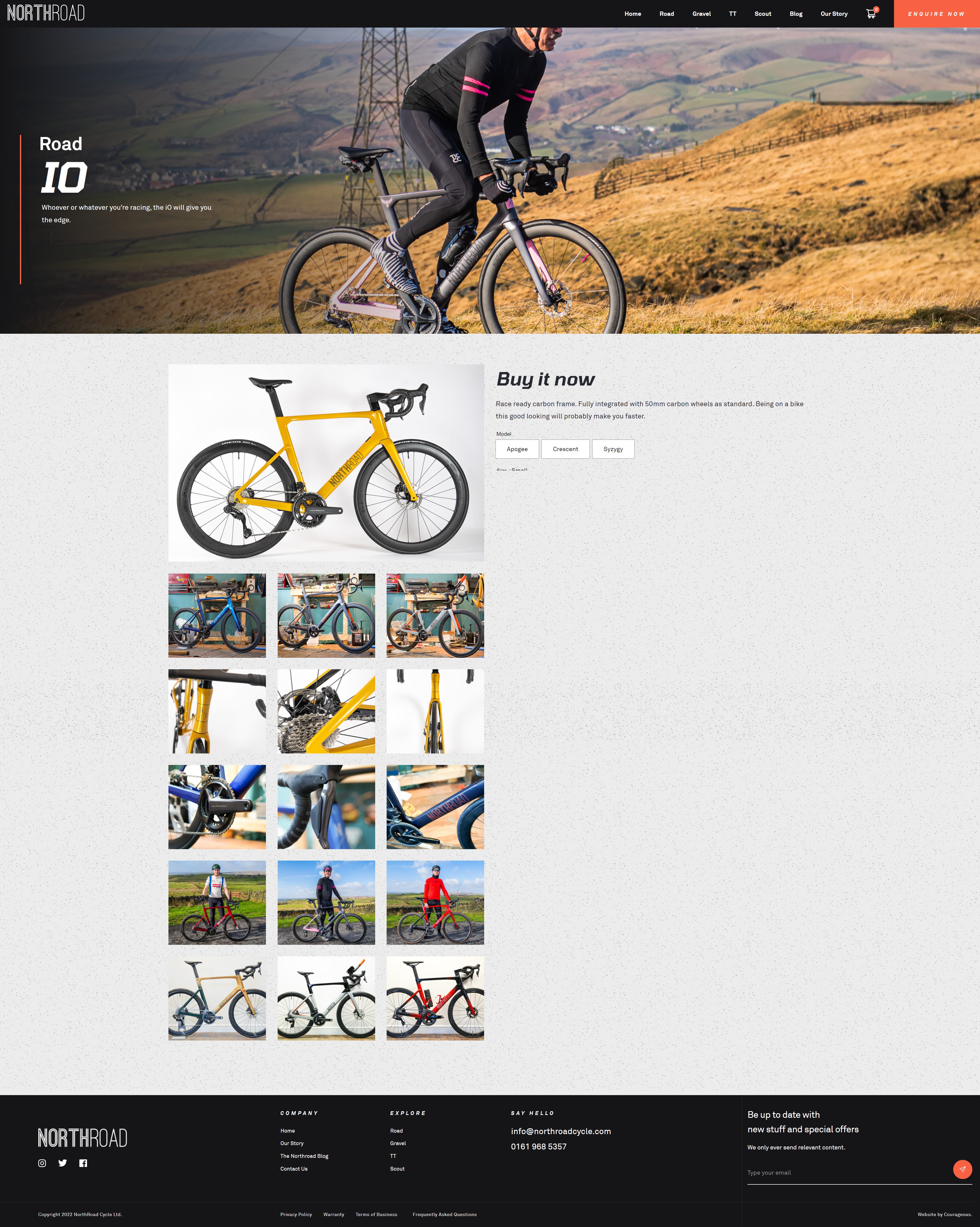 We designed the website to showcase their range of bikes, which will soon include the first-ever fully recycled aluminium bike available in the UK. Each bike features stunning photography and customers can easily customise their bike and securely purchase it online.
NorthRoad Cycles marketing manager Stephen Turner said he had trouble with many web development agencies who "seemed to want to tell me how to run my business."
"After speaking to Darren and his team, it was immediately obvious that they have a genuine culture of listening first and responding second."
"I really appreciate the hard work and honesty that I got from Darren and the team. It was important to us, as a plucky Manchester business, to work with someone like-minded. I was told "no" a few times and in each instance "no" turned out to be the right answer! There was never a no dressed up as a yes, which is something I truly value.
Stephen added, "We're incredibly happy with the new site. In week one we're seeing figures surpass our best weeks in the last year and feedback has been excellent."
Our founder and MD, Darren Ratcliffe, champions NorthRoad Cycles as "an example of Northern craftsmanship"
"Having had the privilege of seeing their bikery, I am happy to say that the new website reflects the care, attention and detail that goes into each bike."
"To build a great website, you need a great client. Stephen has been great to work with and it's an honour to be part of the NorthRoad journey."
For website, eCommerce, and digital marketing services, get in touch here.