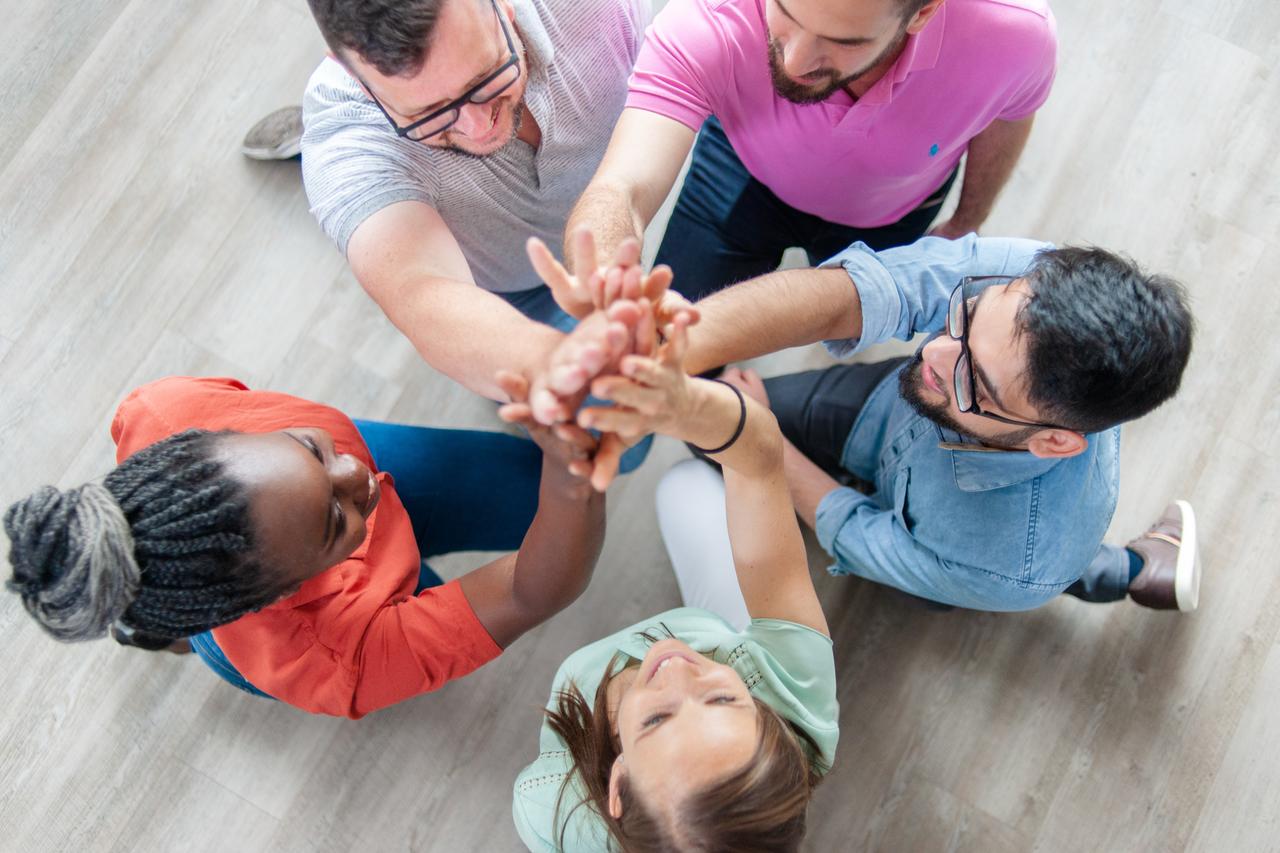 "How do you see work culture evolving in 2023?"
This question seems particularly pertinent, following Covid-19's appearance, the resulting global responses, and how this affects working models moving into 2023.
The pandemic forced the world to adapt, including our working environment. Remote-only and building teams that included Zühlke colleagues from across the globe, helped us to deliver critical solutions like the NHS Covid-19 app.
We realised the need to train mental health first aiders, empowering the whole team to feel comfortable saying "I'm not okay".
We swiftly adapted our operations, enabling self-onboarding and streamlined equipment provision.
Some of us have explored our creative sides in client calls, with coordinated clothing and virtual backgrounds – providing positivity to client engagements.
We still have a remote-friendly working approach. We maintain an open and accessible feedback climate within our teams, enabling everyone to learn their strengths and where they need work, growing as a group – no matter where (in the world) they live.
Our office has evolved into a tool for project collaboration rather than a traditional space for lone working, so it requires more than the usual benches of desks.
To meet this evolution, we are changing our office space and location in the New Year, focusing on accessibility, and sustainability by moving to a carbon-neutral building.
Naturally, challenges remain. Hybrid-working, especially in conference/meeting situations, requires an evolution in both technology and training for facilitators of those situations.
Going into 2023, we remain committed to our colleague's wellbeing. As members of the Stonewall Diversity Champions Programme, through our involvement in Tech returners, releasing our D&I policy and flexible working, we create opportunities for diverse minds, reaching our shared goals in new ways.
We will continue to use methods that empower our teams the most, allowing "home" and "office" to be tools in their toolbox rather than a mandate affecting their work/life balance.