The Prolific North Champions awards recognise the organisations, teams and individuals putting the north on the map in the creative and digital sectors.
Ben Taylor's nomination for the 'Young Contributor to the North' award has now been shortlisted. The winner will be announced on the 16th September at the awards reception.
Ben's nomination was for the following ventures that have taken place over the last 12 month period. There are many colleagues and collaborating organisations that have allowed this to happen and Ben thanks all that have been a part of this journey.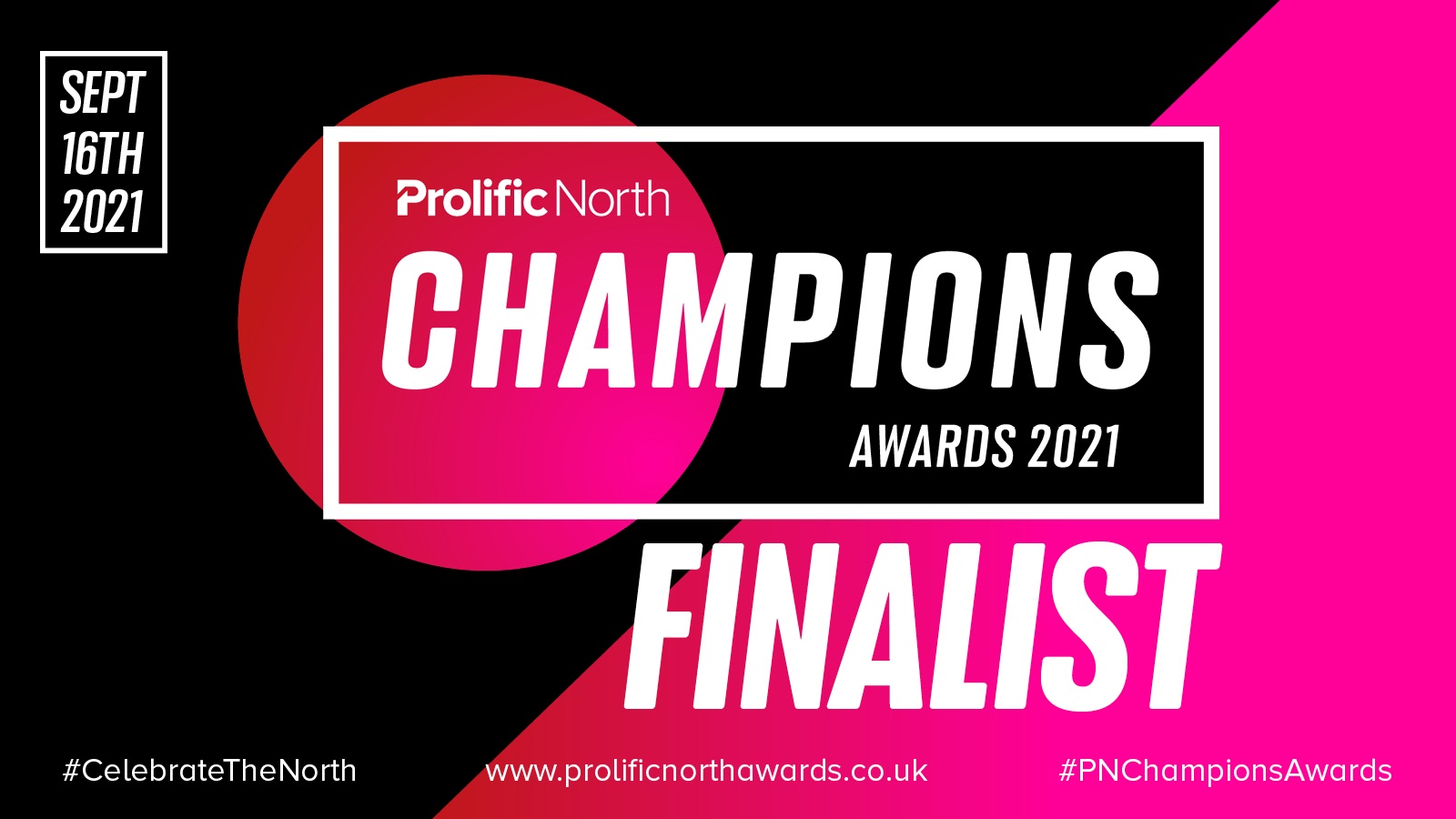 Founder of 3D Online, Ben Taylor shortlisted for 'Young Contributor to the North' award.
First, some background. Ben started out working on a warehouse floor packing boxes, then worked out he could develop and run the company's website. He then got a role working with a Switzerland-based travel agency and headed the UK for an innovative boat swapping community.
Following this Ben started his first company consulting with marine organisations worldwide on the topic of payment integrations in partnership with a Manchester based Fintech company he met at Manchester Digital City Festival.
Ben had endless frustrations getting excited about virtual/online experiences that under-delivered. So, started a second company that creates genuinely exciting, social and engaging 3D Online experiences.
Ben has faced challenges and found solutions through entrepreneurship and providing support to others.
He's guided and inspired others through launching a monthly free-to-attend International Networking event for the marine industry.
He's brought large scale international business partnerships to firms in the North of the UK.
He's contributed his experience, knowledge and expertise through an international best-selling book and public speaking at conferences, colleges and exhibitions.
All within 12 months.
We wish Ben best of luck for the rest of the competition and in the future endeavours that are yet to come to fruition.
If you've benefitted from Ben's contributions, please vote for him in the competition through this link; Prolific North Champions Awards - Your Vote