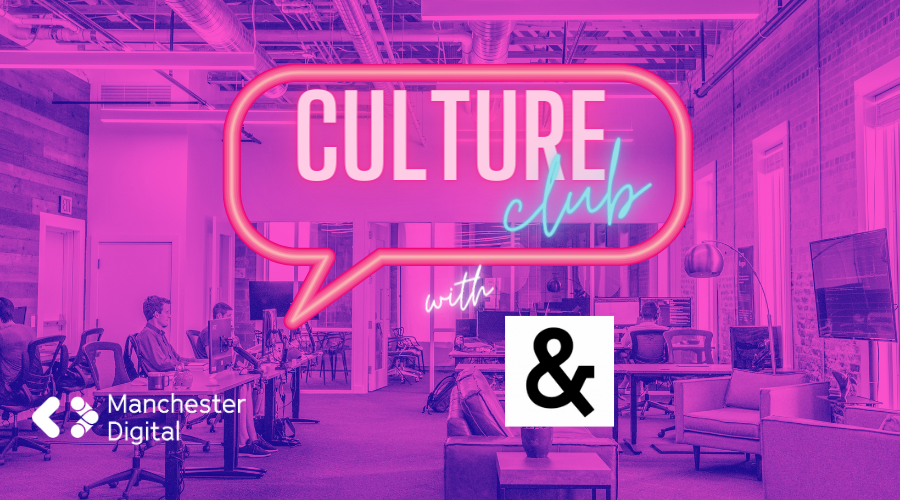 Joining us for the latest edition of MD Culture Club are ecommerce agency Ampersand.
We caught up with 3 members of the team - a talent lead, a new starter and a long term employee - to find out more about the company and what it's like to work there.


The talent lead…
Avery Kiesling - HR & Talent Manager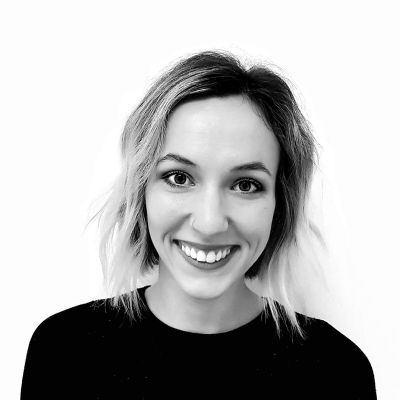 Can you tell us a little bit about the company, before describing the culture at the organisation?
Ampersand is an independent ecommerce agency based in Manchester city centre. We help retailers who want to fast forward their ecommerce strategy, building solutions that create better customer experiences and positive operational change.
With our 12 years of experience behind us, we've been able to fine tune our approach to be the best for our clients and for our people and that's where the Ampersand Accelerator comes into play. Accelerator is an integrated platform that can scale, enabling our clients to transform and grow. As for our team, it means frequent deployments, increased variety of project work, and ownership across the project lifecycle.
We know we wouldn't be the technical agency we are today without our amazingly talented people. Our team is the pulse of Ampersand and our culture revolves around that. Our CEO and Managing Director believe in doing what's right by our team first and foremost and that attitude trickles down to the rest of the business. This is seen through our commitment to work-life balance, investment in learning and development for our team, and trust in our team. Ultimately, if I had to describe Ampersand's culture in three words it would be trusting, rewarding, and fun.
How does the company go above and beyond to attract and retain tech talent?
For us, it's all about showcasing and valuing what makes us unique. A big part of that is creating a diverse environment. Currently, our team is made up of 50% international employees and 44% females (with 43% of our Senior Management Team being female). We value the unique points of view and innovative solutions our diverse team brings to the table. This is also relevant in our selection process - we ensure it is fun, fair, and robust so we attract the best of the best talent. We're not in the business of finding "copy/paste'' versions of ourselves creating an echo chamber repeating the same thoughts and ideas. This diversity and value of different perspectives creates a place where people want to stay.
Another element that makes us unique is the complex and exciting problem solving our team gets to do every day. At Ampersand, you are not just another cog in a machine churning out boring work day after day. You make a real impact from the get-go. A recent example of this is our shift on the Front End team to do more PWA and headless commerce work. This change was led by the Front End team themselves. They researched, investigated, and put a proposal forward. And it's now something we have been able to offer multiple clients.
Finally, one huge area that is so important that is sometimes overlooked is the value of listening. We provide so many opportunities for our team to share their thoughts, reflect on what they do like and what they wish was better, and suggest ideas. Our most recent examples of change driven by the team is our recent addition of private healthcare to our perks and benefits and our hybrid working model to be implemented when we are back to the office. Through our focus groups, HR 121s, and weekly department meetings, the team has every chance to drive real change forward. We are in this together and that family-feel means people want to stay.
What does the future look like for the company and its employees?
Ampersand is in a really exciting season of growth and change when it comes to our upcoming client work and ambitious recruitment goals including brand new roles. Ecommerce is booming right now and there are no signs of slowing down. Because Ampersand's offering is truly transformational and scalable, we are winning a lot of work and doing a lot of cool things, like the PWAs that I mentioned earlier. We have goals of embedding our Ampersand Accelerator model further and at higher volume.
To do this, we are adding copious new roles to the business, including a Solution Consultant and Development Managers whilst also growing our Project Management, Development, and QA teams. We are currently a team of 35 and hoping to grow by an additional 10 people in the next 9 months.
In short, I would say that this is the time to join Ampersand. We will be seeing many new faces and changes throughout the next year. The opportunities to add value is plentiful and if you want to be a part of something AWESOME, now is the time.
The new starter…
Keri Quirke, QA Tester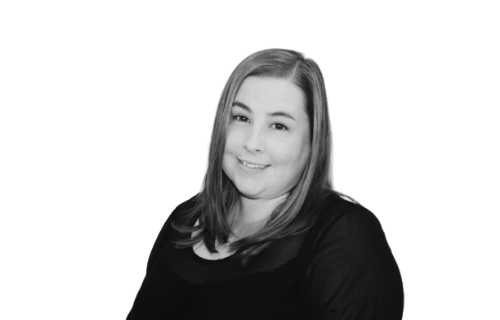 Can you describe your role at the company?
I'm a QA tester and my role includes planning and performing tests on a variety of different projects. Using different testing methods, I help to ensure that any software updates to a website are delivered to the live environment to a high quality and standard, by finding defects and helping to resolve them.
Another part of my role is to help to keep documentation, such as test plans and processes, up to date. This is so that any changes are recorded, easily shared and accessed, allowing for better collaboration within the team.
What was it about the organisation that attracted you to the role?
My very first interaction with Ampersand was warm, friendly and engaging and every interaction since has been the same.
I thoroughly enjoy software testing and upon searching for a new role it was important to me to find a company that had an interest in the professional development and growth of their individual team members as well as the company as a whole.
Having a good work/life balance is also important to me. Ampersand offering hybrid working is a great way to achieve this as it allows the freedom and flexibility to choose where to work.
Can you describe the onboarding process you've experienced?
I was onboarded online and the experience, while different, was truly great. The first month was spent familiarising myself with the websites belonging to each of Ampersand's different clients, meeting the senior leadership team and being introduced to the company's processes and procedures.
By the second month, I was testing sprint work and the accelerator project, with guidance from the rest of the team, who have all been incredibly friendly and helpful. Working from home has meant all of this was done online and I've not yet met some of my workmates face to face - which is a little surreal.
The long term employee…
Alex Wanyoike, Back End Developer

Can you describe your role at the company?
I am predominantly a backend web developer who works on our internal iPaaS solution that helps Ampersand integrate clients with Third Party Web Services. My role involves development of new integrations for clients, as well as improving the overall iPaaS solution, software architecture design, and most of all debugging.
On a daily basis, I work with a range of people from the Solution Architect to Junior developers. Because of this I find every day filled with new challenges not only on how to develop software, but also how to convey the domain of the overall problem to different people within the organisation.
Over the years, my role has been maintaining and updating the iPaaS solution which has allowed me to use software engineering methodologies that I learnt at university.
For example, most of the theory behind distributed systems is needed to understand the nature of the iPaaS, what it excels in and what it falls short in. Another interesting aspect of the role, is that it involves working on a fairly large platform (100s of repositories). Therefore, understanding the underlying software architecture and how these repositories cooperate with each other is a software engineering challenge in itself.
You've been at the company for a number of years, can you tell me what has kept you at the company for so long?
Well I am a very goal oriented person, I take pride in finding solutions and investigating problems with the outcome of achieving a goal. I measure my growth as a developer based on the problems that I am able to analyse, discuss and solve. Also, I really enjoy the pursuit of knowledge and learning new things every day.
Working in Ampersand has enabled me to do all of these things and more. In such an organisation, you are surrounded by thought provoking people who will play a pivotal role in one's personal and professional development.
I started out as a Junior developer who knew little about development on the cloud but I was willing to learn. Ampersand saw my passion and supported me through getting an AWS certification. I can now confidently use AWS on a day to day basis from analysing logs to deploying services to the cloud. Ampersand really invests time in us to produce world class software engineers.
What would you say to a person considering joining the company?
If you enjoy being in an environment that promotes productivity whilst having a good time then go for it! Ampersand doesn't just look at you as a resource, but a person who wants to progress in their career.
If you are a developer who likes learning and building new concepts then Ampersand could be the right place for you.
To find out more about Ampersand and the work they do, click here.
If you're a member and would like to take part in a future edition of our Culture Club series, please contact thom@manchesterdigital.com.