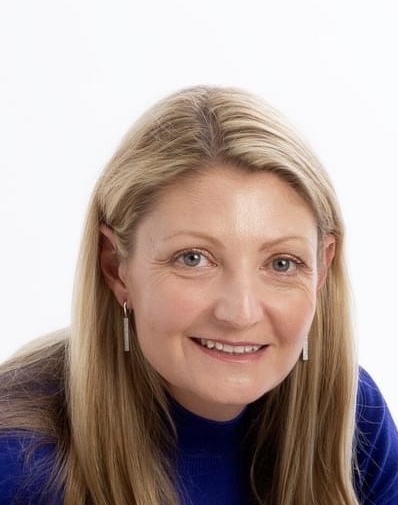 Cheshire Business School has recruited a sales and marketing manager to boost its aim of levelling up access to world class speakers.
Victoria Case has worked in multiple marketing roles across industries including FMCC, financial services and education.
And joins Cheshire Business School as its first sales and marketing manager.
She will be responsible for bolstering engagement with current members and increasing its membership base.
It comes after a keynote on Monday, March 6 when Phyllida Hancock from Olivier Mythodrama, delivered an interactive session based around Shakespeare's play Henry V to identify personal leadership styles and how these impact those around you both positively and negatively.
Victoria said: "I'm excited to join Cheshire Business School at such a crucial period in its evolution.
"The standard of keynotes and training delivered so far at Cheshire Business School has been incredible.
"It's going to be exciting to see our membership database grow over the coming months and years and I can't wait to meet more people as we spread the word about the unique coaching benefits that we offer here in the north of England."
Cheshire Business School was launched in 2021 by Macclesfield College Principal & CEO Rachel Kay and has attracted members including North Cheshire Chamber of Commerce, East Cheshire NHS Trust, Everybody Leisure, Josolyne LLP Accountants, Lifestyle Fitness, Marton Meadows Golf Course and WR Partners Accountants.
World class speakers including elite golf and football performance coach Michael Finnigan, The Art of Brilliance's Dr Andy Cope and Sunday Times bestselling author Paul McGee, aka The Sumo Guy, are among those to have delivered Mindful Monday keynotes.
Following this month's Henry V keynote at De Vere, Cranage Estate, author of five-star rated book 'The Happipreneur' Tony Robinson OBE will deliver a Mindful Monday talk on Monday, April 17 at the same venue.
Cheshire Business School founder Rachel Kay said: "Victoria joins us at the perfect time. We have two short, sharp, quirky keynotes coming up that will be highly engaging, inspirational and meaningful.
"And more fresh, invigorating and impactful keynotes will be announced soon."
"The experience Victoria has will further strengthen our ties with current members while creating new relationships with potential members throughout the north of England."
Cheshire Business School invests in local education, follow us on LinkedIn to learn more about our student ambassadors.